Written by | Janette Hobrath-Liddle
Photography by | Adam + Dawn Photography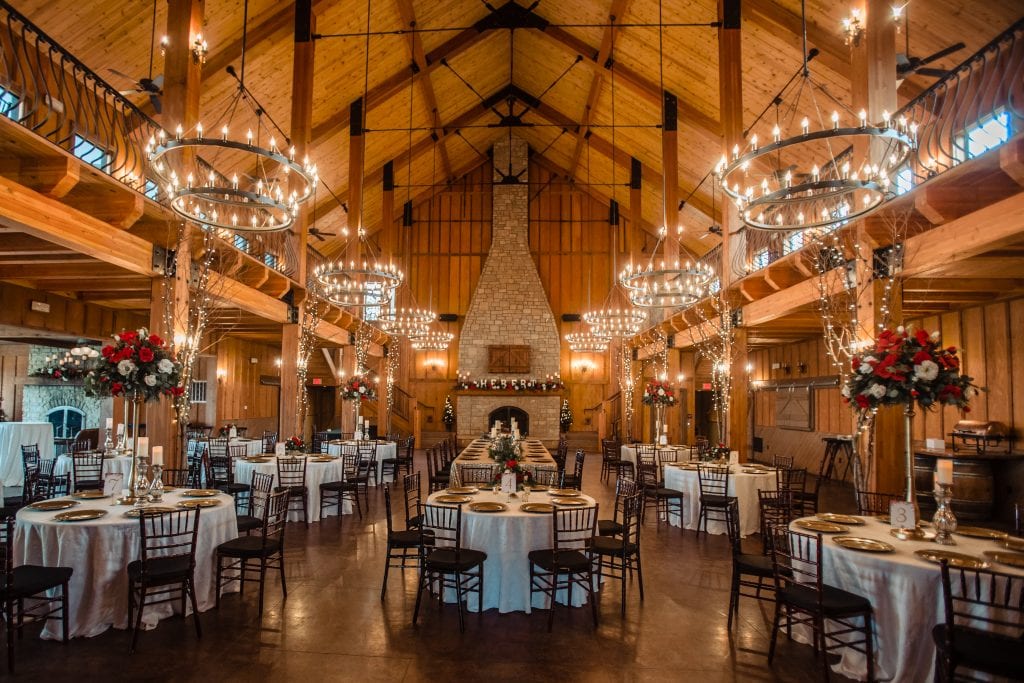 Fate was smiling on Andrew and Jenna when his fraternity and her sorority were paired together for Mizzou's Greek Week the spring semester of their junior year. During the pre-game "betrothal" of the two houses, Andrew and Jenna met for the first time. Although their exchange was brief, they made a significant impression on each other.

"April 9, 2015, is a date I will never forget. (It) was the first time I laid eyes on my future wife." says Andrew.

He did, however, forget to ask her name, but he wasted no time sleuthing who she was. When they saw each other next, at local Mizzou haunt, Harpo's, they sat at the bar and talked for hours. He asked her out for the very next day and they became inseparable until semester's end.

They hated to part for summer break, so for Andrew's birthday in June he asked if he could fly Jenna to Florida. She was thrilled. "I remember my mom driving me to the airport and I was so anxious to get down there after only knowing him for a couple months. Let's just say I am glad I took the chance because here we are now four years later, happily married and loving life!" A few weeks later, Jenna returned the favor and hosted Andrew at Table Rock Lake.

Officially a couple, senior year rooted their relationship. After commencement, they moved together to Lexington, Kentucky. By the next holiday season, Andrew was preparing to propose.

The diamond in Jenna's engagement ring would be one his great grandfather brought over from Scotland in the 1900's. Andrew let her friends know to secretly plan on visiting for Derby Week. He asked for her parent's blessing.

On the morning of May 5, 2017, Jenna pulled "Dinner at Tony's" out of their date jar. That night, Andrew tucked her engagement ring into his sock for safekeeping. "After steaks we walked across the street to Triangle Park..and that's when I pulled her in front of me and poured my heart out. I wiped a tear from my eye as I knelt down and asked, 'Jenna Suzanne Wooley, will you marry me?" In front of a beautiful cascading waterfall, with a professional photographer capturing the moment, and with visiting friends and family watching from a camouflaged distance, Jenna said, "YES!"
They began planning their perfect day. Since she was little, Jenna dreamed of getting married at the picturesque Integrity Hills at Big Cedar Lodge. With Dec. 29, 2018, reserved for them, they had plenty of time to dream big. Both families would stay in big 20+ person cabins near the venue to celebrate the holidays together. It would be a full-fledged Christmas winter wedding!

Colors would be Cranberry Red, Forest Green and Gold. Rustic Christmas meets naturally-wild Bohemian. The venue was adorned with poinsettias, eucalyptus leaves, pinecones, red berries, evergreen, and red and white roses. Pew pieces, Christmas trees and wreaths were also decorated to match the florals and bridal bouquets.
To help with long distance planning, Jenna's parents met with vendors and facetimed them in. Some things had to be done in person. Jenna traveled to Springfield to find the perfect dress. "I turned the corner…at Normans (Bridal) and I looked at my mom and she had tears in her eyes and just gasped. I knew in that moment that was THE dress!"

Jenna's "bride tribe" also helped with many of the details for the day-of, even the unexpected ones. Jenna's maid of honor saved the day with her medical suturing skills when the best man's pants ripped right before the groomsmens' pictures!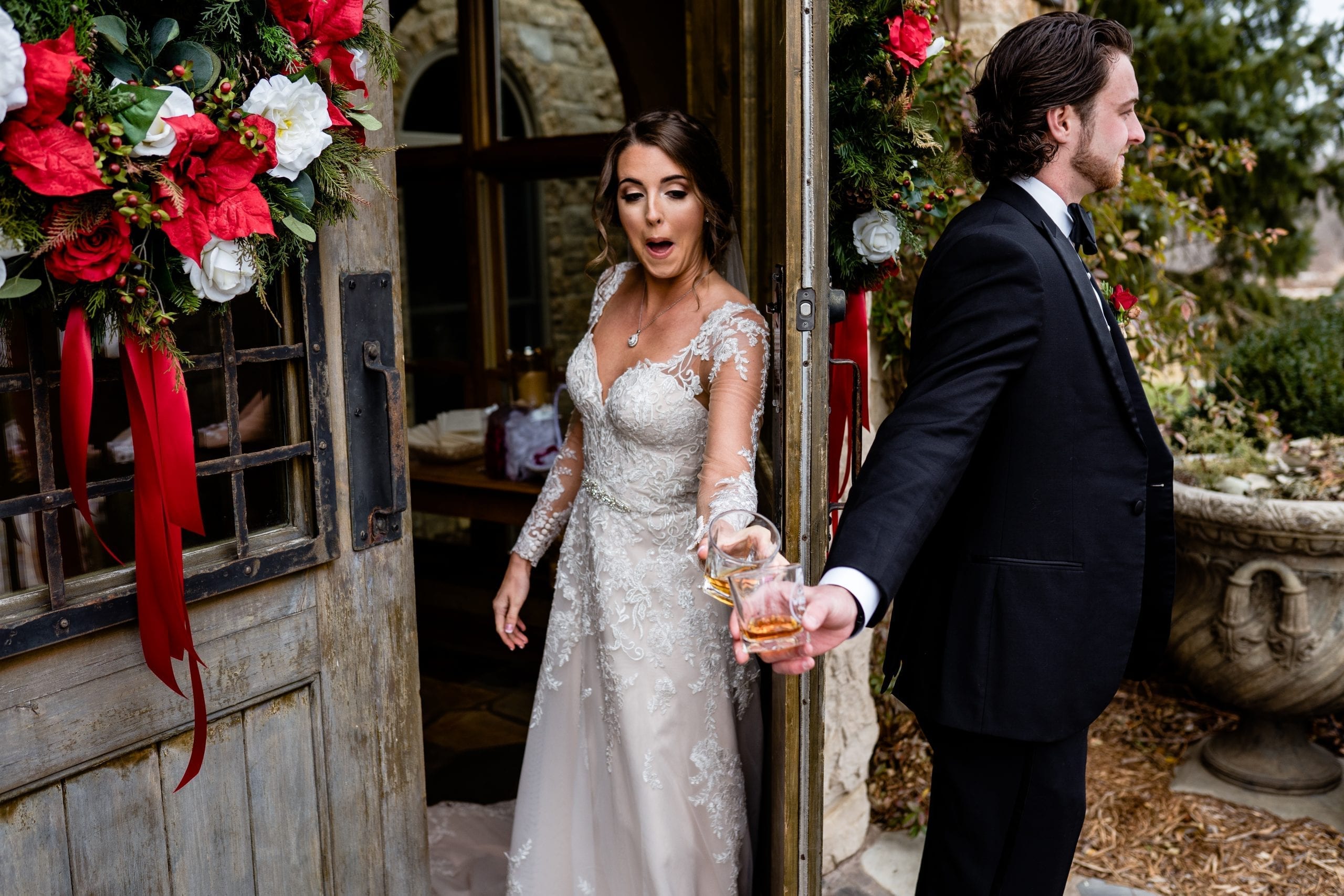 Memorable mishaps aside, Andrew and Jenna were intentional in designing their day. Andrew wanted to see his bride for the first time the traditional way as she walked down the aisle. Instead of a first-look, they read letters from each other and shared a Reserve Bourbon shot together on either side of the chapel door. They also made a point to honor their parents. Jenna's mom helped her dress and presented her with generational pieces of family jewelry to wear. Jenna's father got a special first-look before he walked her down the aisle. Andrew and his father teed off for an early morning golf game. Andrew saved a special dance number for his mom and wowed the crowd with some unexpected moves!

It was an event full of love. To savor it, Andrew and Jenna walked up to the balcony and "just soaked in that moment that all of those people were all under one roof – there to celebrate us as a new married couple – no feeling will ever beat that."

To commemorate, they gifted everyone with engraved Christmas ornaments. For all who came, it would truly be a season to remember.
XOXO