Are you ready to advertise with us?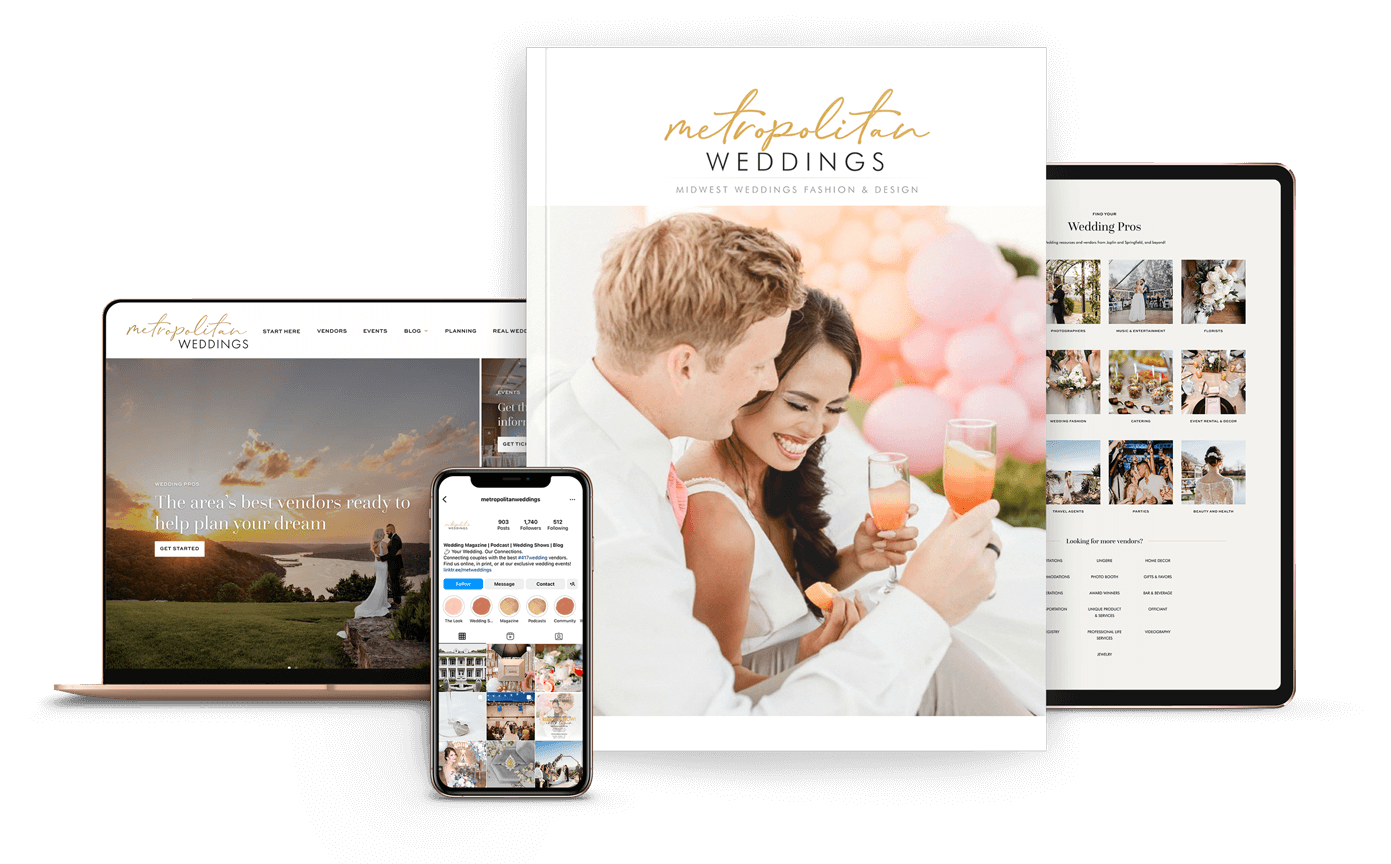 We know couples, a  of them!
Metropolitan Weddings is an excellent resource for merchants as well as engaged couples. Metropolitan Weddings unites gifted artists and skilled professionals like yourself with engaged couples in your region. Our magazine offers advertising opportunities in our semi-annual wedding magazines and on our full-time website as well as the chance to meet future clients face-to-face at our professionally-planned wedding shows. Metropolitan Weddings also serves as an excellent tool for local networking between vendors, and we also offer an online referral service. Need help? Just give us a call or shoot us an email. We would love to help you get connected in the wedding industry right away!
Our Services
WEDDING MAGAZINE
As the region's largest and most widely read wedding magazine Metropolitan Weddings inspires our engaged readers while showcasing your business.
WEDDING EXPO
Face-to-face contact with hundreds of couples at the region's most exciting expos & events.
LEADS
Be the first to market to the newly engaged. Each time someone pre-registers for one of our wedding expos, we email you their contact info!
NETWORKING OPPORTUNITIES
Couples come and go, but your fellow wedding professionals are here to stay. Get to know the movers and shakers in your wedding community.
MARKETING & DESIGN TEAM
Don't stop doing what you do best, let our professional graphic artists capture the essence of your business!
ONLINE MARKETING
Recognition through our extensive social media networks and a listing on our preferred merchant list at Metropolitanweddings.com
PODCAST
Educating couples creates a better buying experience. From knowing what questions to ask to what services are even available is key to making the process go smoothly. It is a WIN / WIN!! Let Dawn & Meg interview you during a podcast created specifically to suit your area of expertise.
BLOG
Storytelling is king. Being able to show off with your words and images is an amazing way to connect with the couples outside of the wedding shows and magazines. Be a guest writer for the blog to introduce yourself to potential clients and share some food for thought!
Interested in becoming a
Metropolitan Wedding vendor?