Ahhh… planning for the big day! So much to think about, so much to keep track of and so many, many hours spent on Pinterest finding allll the beautiful bridal inspirations. Listen, I know you've got a lot on your mind but we're going to take a second to chat about all things Bridal Beauty.
There is a whole wild world of beauty and it can get really overwhelming for anyone, even the most makeup savvy of us. I'm going to pinpoint a couple of major trends in the Bridal Beauty world to help you narrow down your perfect bridal beauty makeup look. These are the TOP 3 beauty trends that I've seen at all the top weddings and wedding shows this season… enjoy my friends!
soft + warm eye contour
The structured eye has always been a classic and beautiful choice for brides – Here it gets a modern twist! Instead of using cool, taupe or purple tones in the eye area try using warm shades. Think colors like warm rose, soft terracotta, a rich brown. Not only will these tones really warm up the skin tone they are ideal for making blue/brown eyes pop!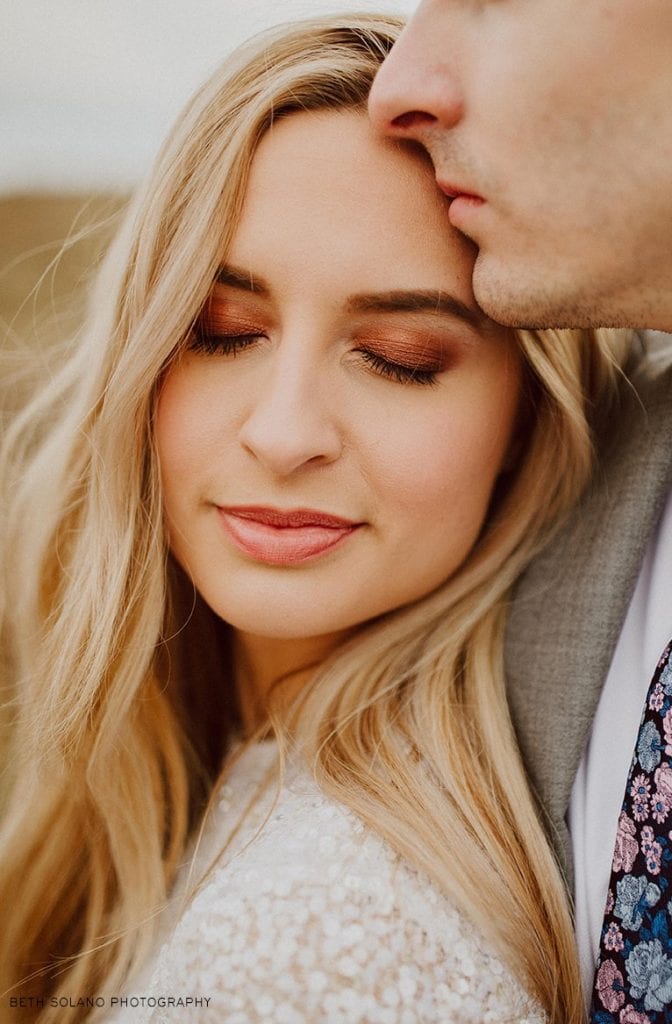 rich metallic eyes
Not your average smoky eye! Here we use the same shape and technique for the smoky eye look but with warm, rich brown tones and pops of metallics… rusty brown being one of my favorites. There truly is something special about the way this subtle texture lights up the eyes!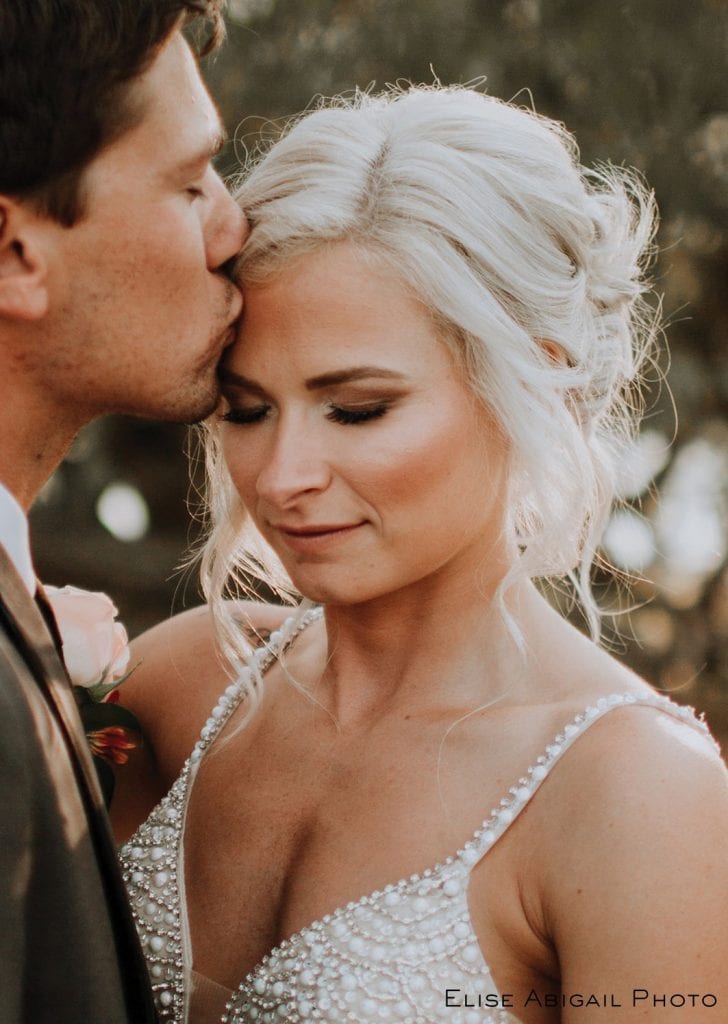 lit from within glow
Say goodbye to the heavy coverage ladies!! This year I've seen the trend of beautiful bright, glowing skin everywhere. The best thing about it, you don't have to have perfect skin to have that perfect glow.. all you need is a great facialst who specializes in European facials and a great foundation/concealer technique to selectively hide any imperfection. Or better yet, embrace your skin and love the texture… lean in my friends!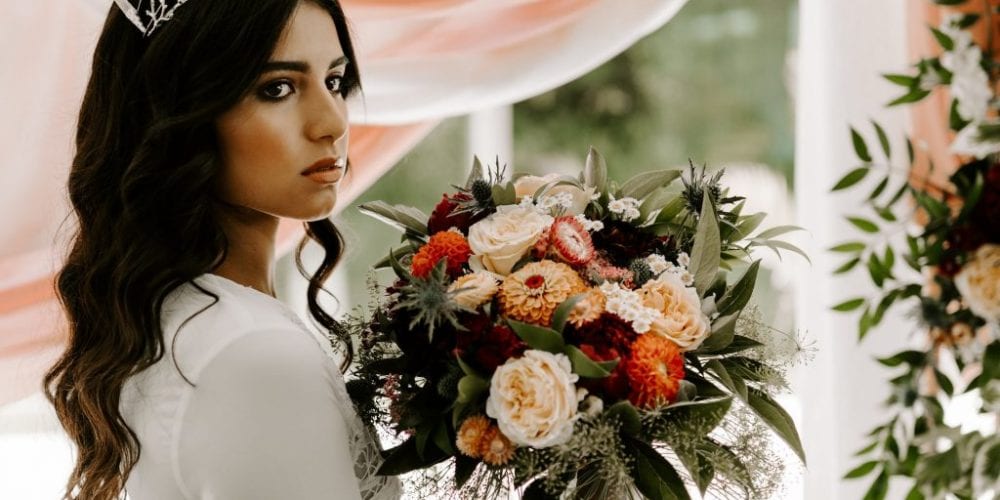 I hope this has helped you start your journey to Bridal Beauty BLISS. These are great starting points but be sure to explore what beauty means to you and choose a look that really exemplifies your wedding style, and most importantly – who you are as a woman. Your definition of beauty is the only one that matters!!
If you're looking for more help on how to start your Bridal Beauty journey be sure to check out THE BRIDE'S GUIDE TO BEAUTY, an online beauty guide with all the details to get you prepared for your walk down the aisle. In this course I cover everything from lessons on how to create your own Bridal Beauty for your wedding day, the perfect Bridal Beauty timeline to popular Bridal Beauty looks… but don't worry – there is so much info in here for brides who plan to hire a makeup artist also! I've heard a lot of my bridal clients wanting to get their hands on this course even.
The topics covered here will prepare you for every step of the Bridal Beauty journey, providing you peace of mind and confidence for your special day.
I'm also offering 2 supplemental courses –
Most Loved Products Makeup Edition & Most Loved Products Skincare Edition. These shorter courses cover every product I use in my professional kit for Bridal Beauty makeup. Plus the hook-up of all my most favorite beauty & skincare products, 16 pages worth actually… Basically, I'm giving away my trade secret. This is a steal of a course!
Click the link below for EXCLUSIVE access….
Bride's Guide to Beauty

Written by: Emily Edgar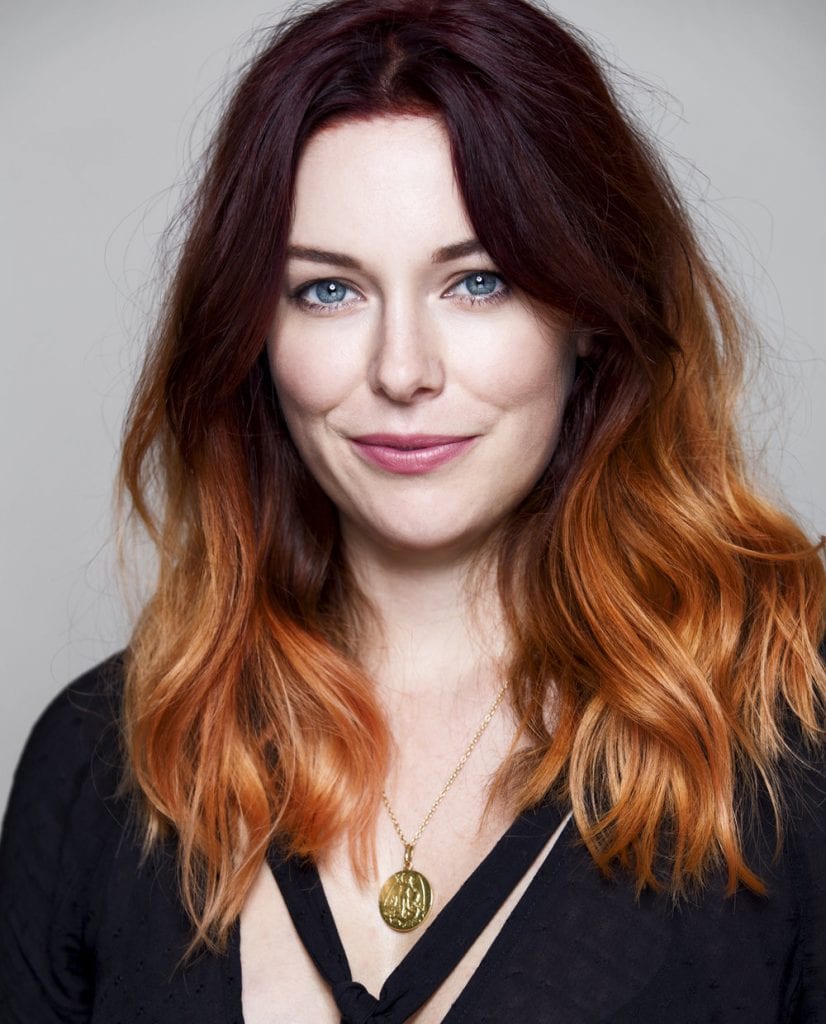 For inquiries please contact [email protected]
Call: (417) 872-5470