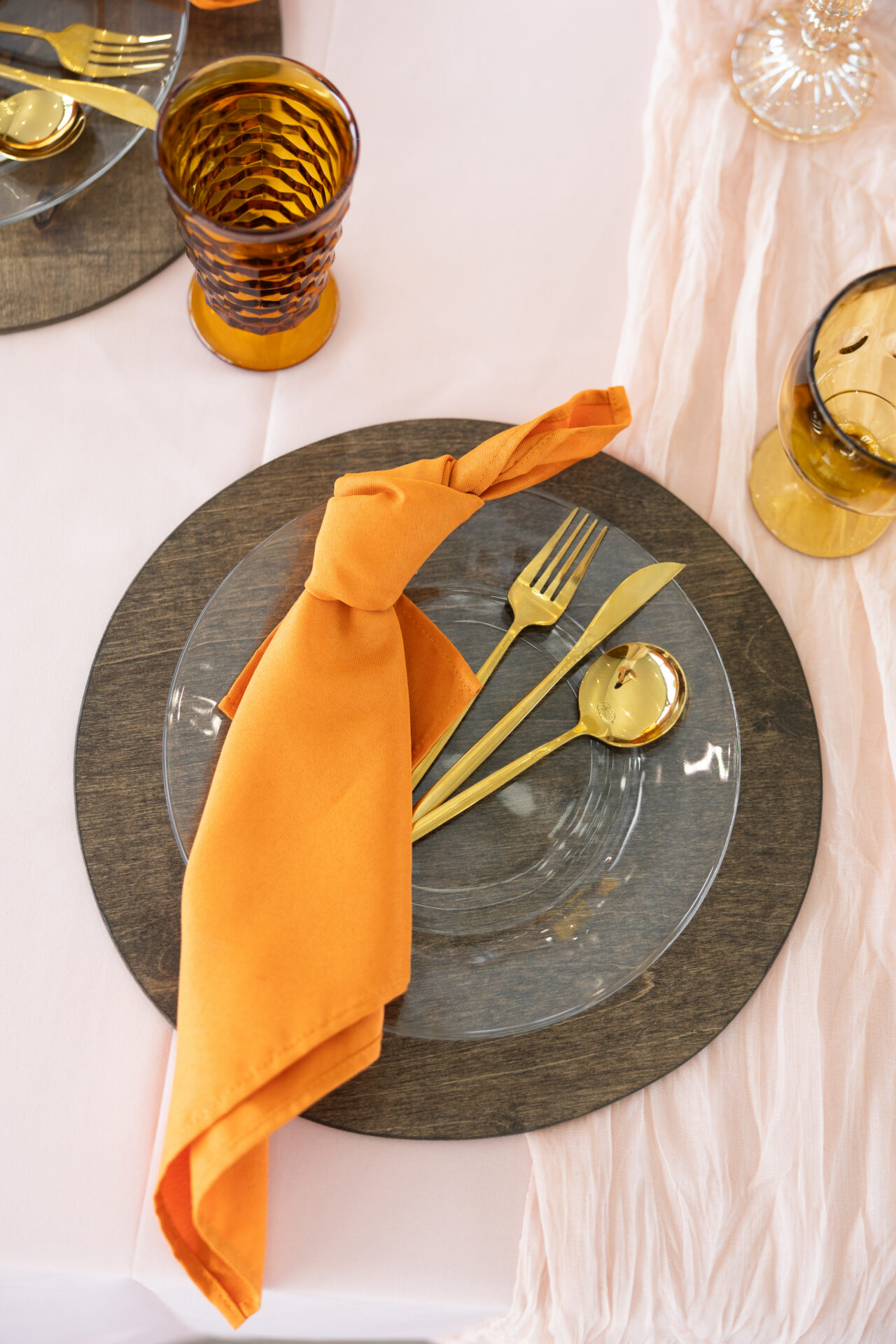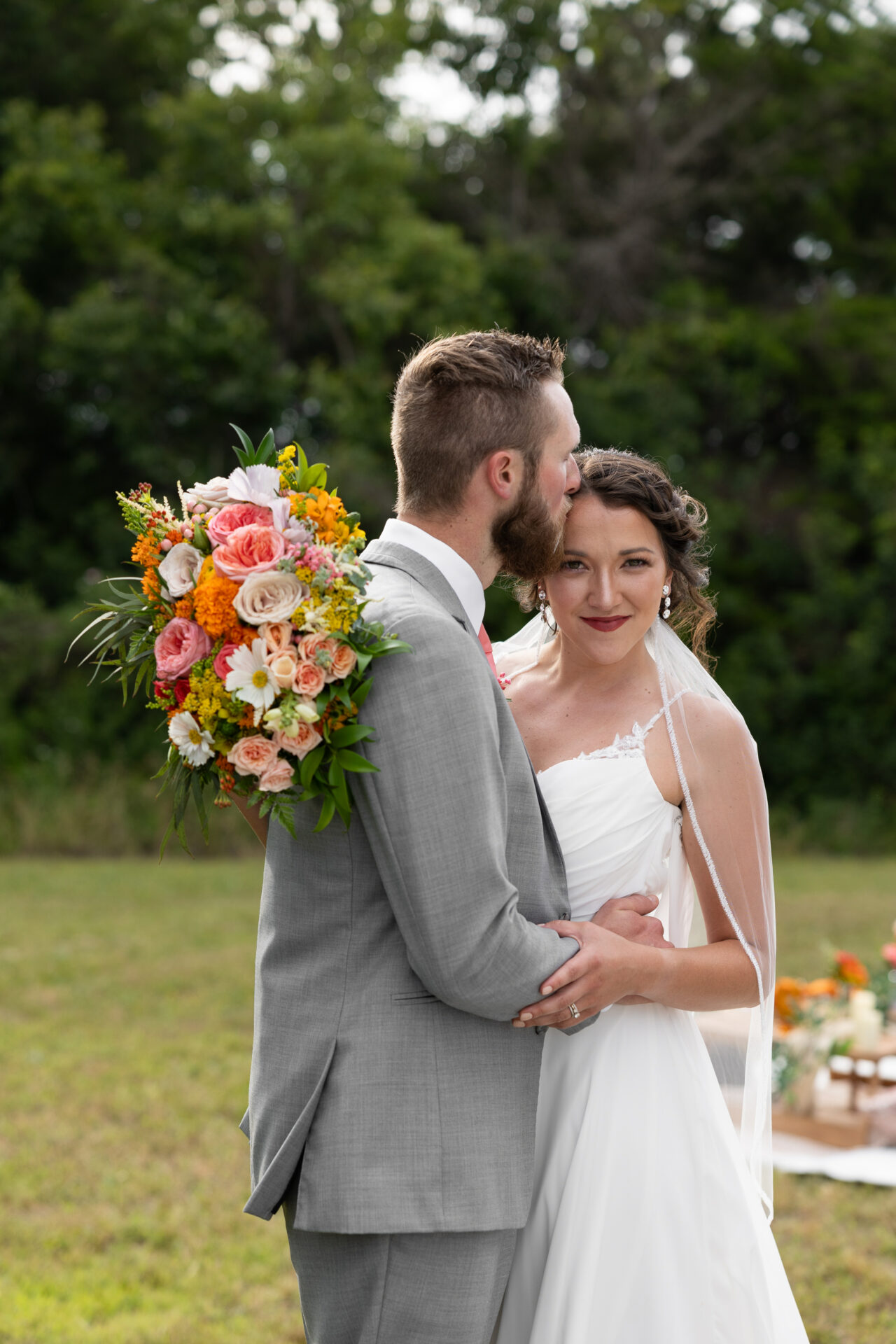 Be prepared to be dazzled by a breathtaking display of lush florals, indulgent vegan desserts, and a palette of rich colors that will leave you spellbound.
As you step into the pavilion, you are greeted by a symphony of luxurious hues. Deep tangerine, soft pinks and shades of green intertwine with golden accents, creating an atmosphere of opulence and sophistication. The floral arrangements, overflowing with bountiful blooms, weave a tapestry of natural beauty that captures the essence of elegance.
Indulgence takes center stage as you savor the divine vegan desserts carefully crafted to tantalize your taste buds. Each treat is a testament to the artistry and creativity of plant-based culinary delights.
Every detail of this styled shoot exudes a sense of sophistication and luxury. From the beautifully curated table settings featuring gold cutlery and candlesticks, to the elegant ambiance, this team captures nature's wonders and combines it with human ingenuity to create a visual masterpiece that will inspire your wedding dream.
XOXO,
Kayla Sheets