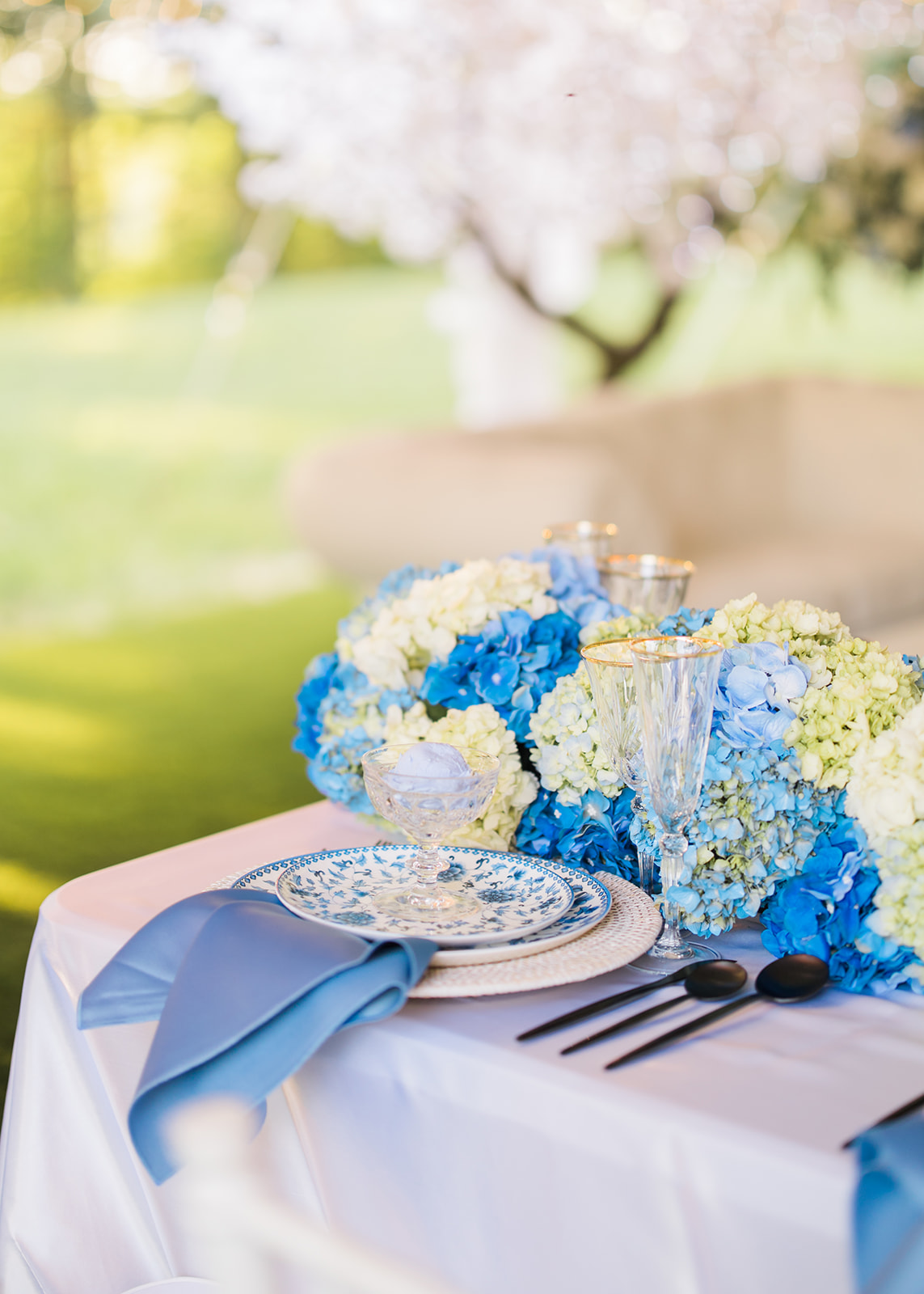 Step into the serene world of the Hamptons with a styled shoot inspired by the essence of this timeless coastal haven. Nestled by the tranquil lakeside, an outdoor tent beckons with its elegant charm and soothing ambiance. Inspired by the calm waters and azure skies, the color palette for this shoot revolves around various hues of blue.
The tent, adorned with billowing white drapes, serves as the perfect backdrop for this dreamy affair. Inside, tables dressed in crisp, blue, floral design linens are topped with delicate blue and white floral centerpieces. Place settings feature exquisite china and ratan chargers, reflecting the sophistication of the Hamptons style.
The bride's bouquet, an artful blend of hydrangeas and delphiniums in shades of periwinkle and cornflower, adds a touch of sophistication to her ensemble.
Imagine your guests mingling, sipping cocktails and enjoying the evening breeze while they take in the panoramic view of your wedding details and the enchanting sunset that bathes everything in a golden glow.
XOXO
Misty Willinger