Incorporating heirlooms into your wedding is a way to honor your family's love for you, as well as it is a gift to those you are honoring. Family members feel proud and celebrated on your wedding day if a remembrance of their own love story is woven into your marriage.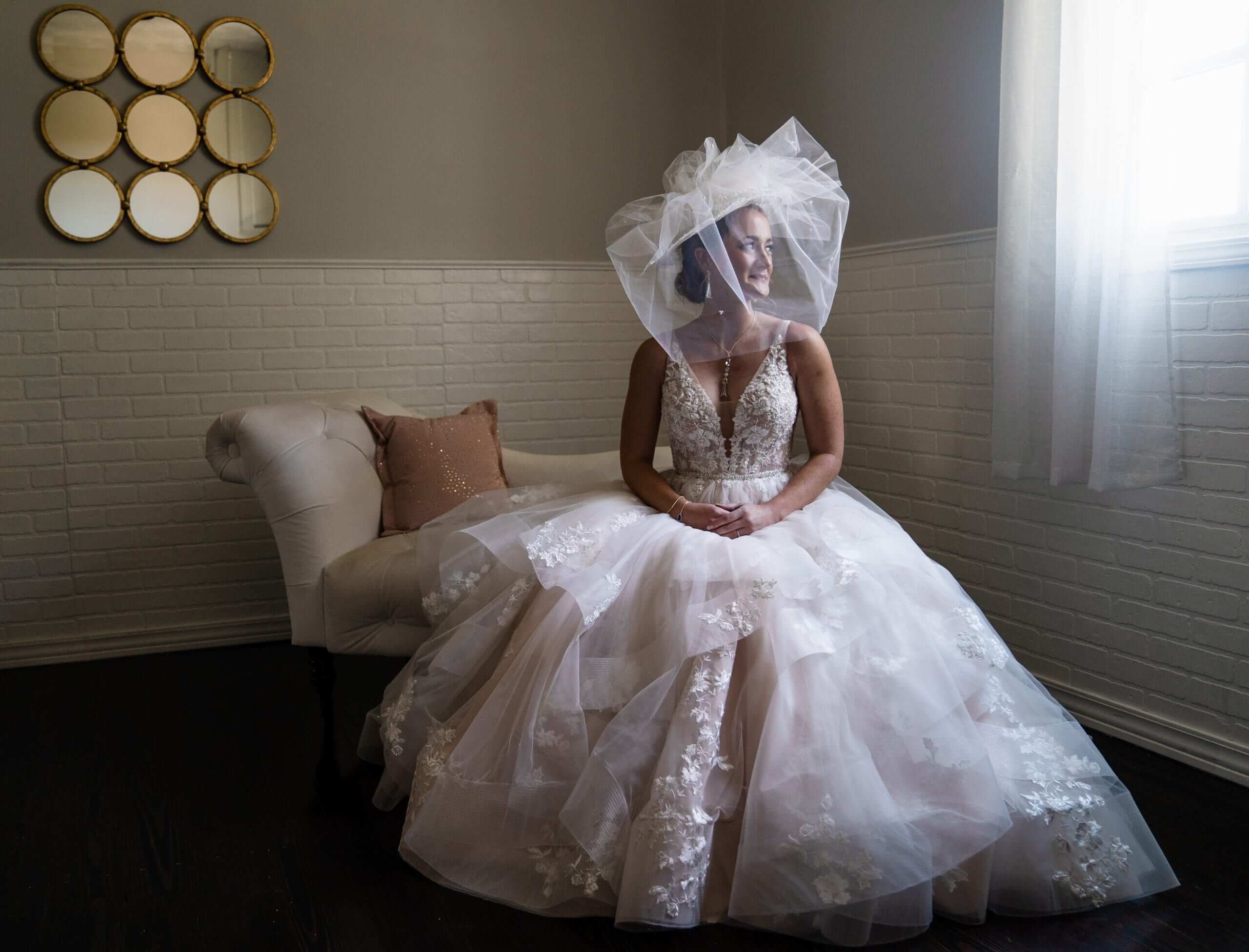 Christy Beck Dickinson of Nixa, Missouri, actually wore her mother's vintage bridal hat at her own wedding. She originally intended to deconstruct this heirloom, removing the veil from the hat to use as a clip in her hair. Christy happened to bring it with her when she found her dress at Normans Bridal, but when she put the hat on, the effect was stunning! It perfectly complimented her gown. When her mother, Jill Beck, saw her daughter wearing this treasured antique, she was quickly brought to tears, thrilled that her daughter chose to wear her 30-year-old bridal hat. Christy plans to preserve this family heirloom in hopes that one day it might be used again.
But what if you do not want to wear your mother's bridal hat, wedding dress or your father's tie is out of style? What if you do not have a grandparent's handkerchief to carry or special set of earrings that have been passed down for generations, yet you still want to weave a sentimental heirloom that represents part of their love story into your own? There are many options!
Re-Fashion!
While your mother's bridal attire or the family jewels may not be your style, you can still use pieces of them in unique ways.
Wrap your bouquet in a strip of fabric from her dress. Use fabric from her dress to make a ring bearer's pillow or a garter. Incorporate appliques from her dress to adorn your shoes. Create a pocket square for your groom to wear in his suit out of something memorable from his father's closet. Tuck your great aunt's hair comb into your updo. Pin the family brooch into your bouquet.
Get creative!
Everyday items that are family heirlooms can also be used in your wedding – they do not have to be wearable. Get creative and if something is special to you, use it in a unique way.
Does someone in your family collect ceramic figurines? Make your favorite one a cake topper! Is there a special wing chair or bench from your grandparent's home that you love? It could be used at your wedding to take pictures with or have at the head table to use during toasts. Imagine the wonderful photos that will come from this special family heirloom. Incorporate your grandfather's antique clock into the table arrangement at the reception – make it a focal point. Use old family photographs of couples whose love story you respect and display them at your reception. People will enjoy admiring these snapshots, while adding a sense of nostalgia. Be sure to coordinate the frame colors with the overall decor of your wedding. Make a toast extra memorable by drinking from heirloom champagne glasses, or use the special family cake platter for your own wedding cake.
The power of the spoken word.
Heirlooms do not always have to be objects. They can also be written words, songs or love letters.
Some couples might want to use their parent's wedding vows, or have those spoken at the reception. Is there a special song in your family? Invite family to dance to this important ballad at the reception or have a soloist sing it at the ceremony. Have a grandparent read aloud a love letter that they received from their spouse long ago, especially if it talks about starting a family together and you are a product of that love story. There will not be a dry eye in the room – guaranteed!
Family heirlooms can be powerful remembrances of history, acknowledging where you came from and symbolizing the love story that you are creating. Make sure to photograph any heirlooms that are used and honor them in a way that is meaningful. Then most importantly, don't misplace this treasured piece of history!