A METROPOLITAN LOVE STORY

Zachery & Madison Galbraith
June 18, 2022
Written by | Meg Daniel
Photographer | Shelby Chanté Photography
Madison and Zachery both grew up in Seymour, Missouri, but never crossed paths. In July of 2018, Madison went to a midnight rodeo with Zachery's cousin, who was her friend and officially met Zachery for the first time. They dated for 3.5 years, and on a trip to Kansas City with her girlfriends, Zachery surprised Madison and proposed. He arranged to meet Madison at a beautiful, old, red bridge and popped the question. But first, he asked her brother for permission to marry Madison, since their father died when she was a child.
Madison knows what she wants and is not afraid of doing it. She always dreamed of having a wedding in front of a white barn and loved the black and white color scheme at Sparrow Lane. Within a week of her engagement, she booked the venue of her dreams. She also loved Shelby Chante's photography style. She had seen her pictures and loved her use of natural light with a light and airy feel. Her photos made you feel like you were there.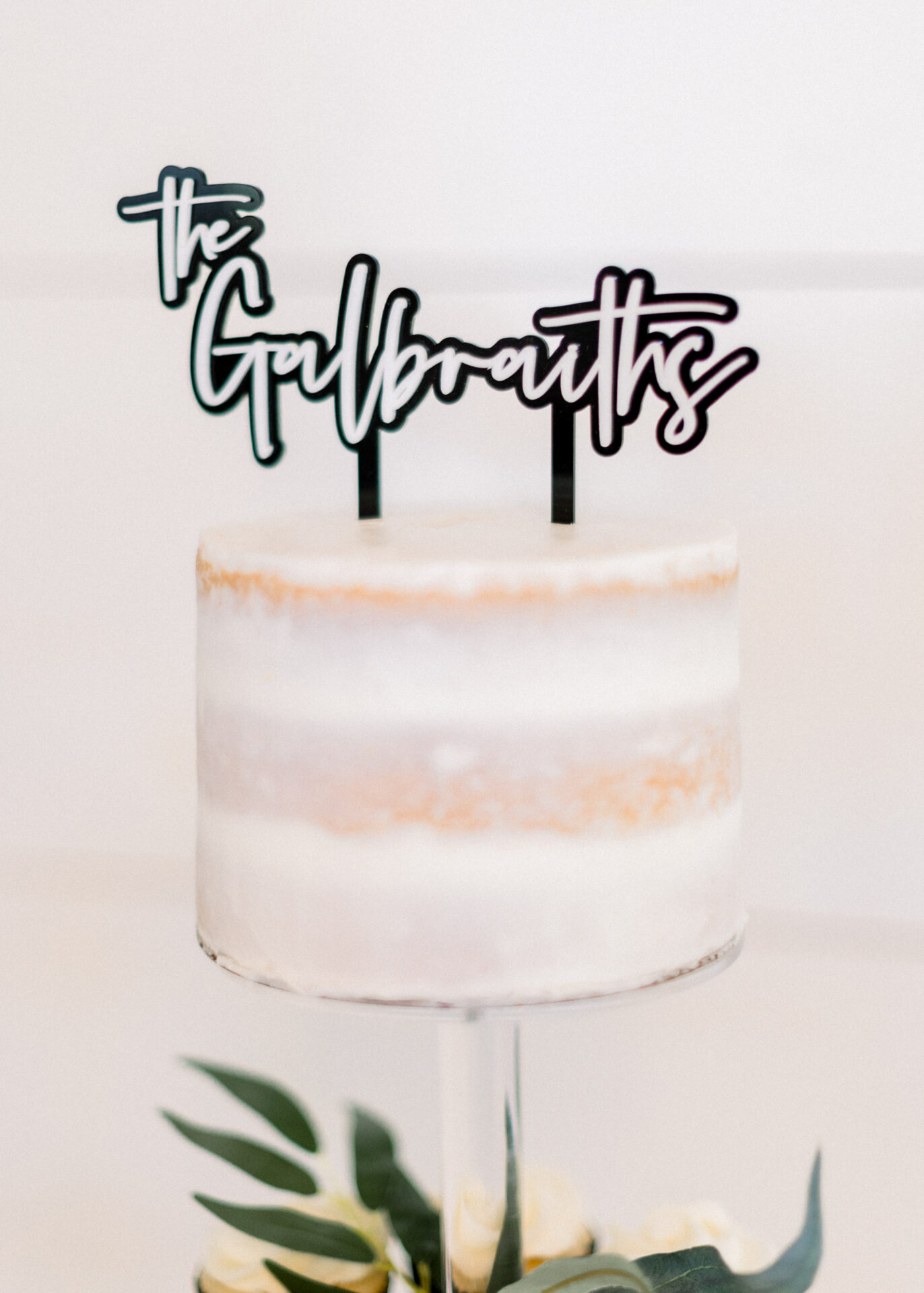 Madison is decisive. She and her squad of family and friends went bridal dress shopping and started at Normans Bridal. She tried on a few dresses and none of them felt like the one. Then she tried on one that had a smoky lavender undertone with white lace overlay and loved it. It was different from everything else she had seen and the white appliques really popped on top of the lavender. She felt beautiful. Zachery is also decisive and knew he wanted a simple black tuxedo and found his at Paul Phillips Formal wear.
When it came time for the wedding, there was no one else they would have officiate the ceremony other than her brother, Johnathon. He is a pastor, and after their father passed away, he had stepped in and served as a father figure to Madison. "He is a big softie," Madison says, shedding some tears during the ceremony as he wed his sister to the love of her life.
But Zachery swore he was not going to cry at the wedding. Yet, the first time he saw Madison walking down the aisle to him, he broke down. Then as he tried to eke out his vows, could not utter the words between the tears. Madison was overcome with a case of the giggles, knowing he was trying so hard to hold it together.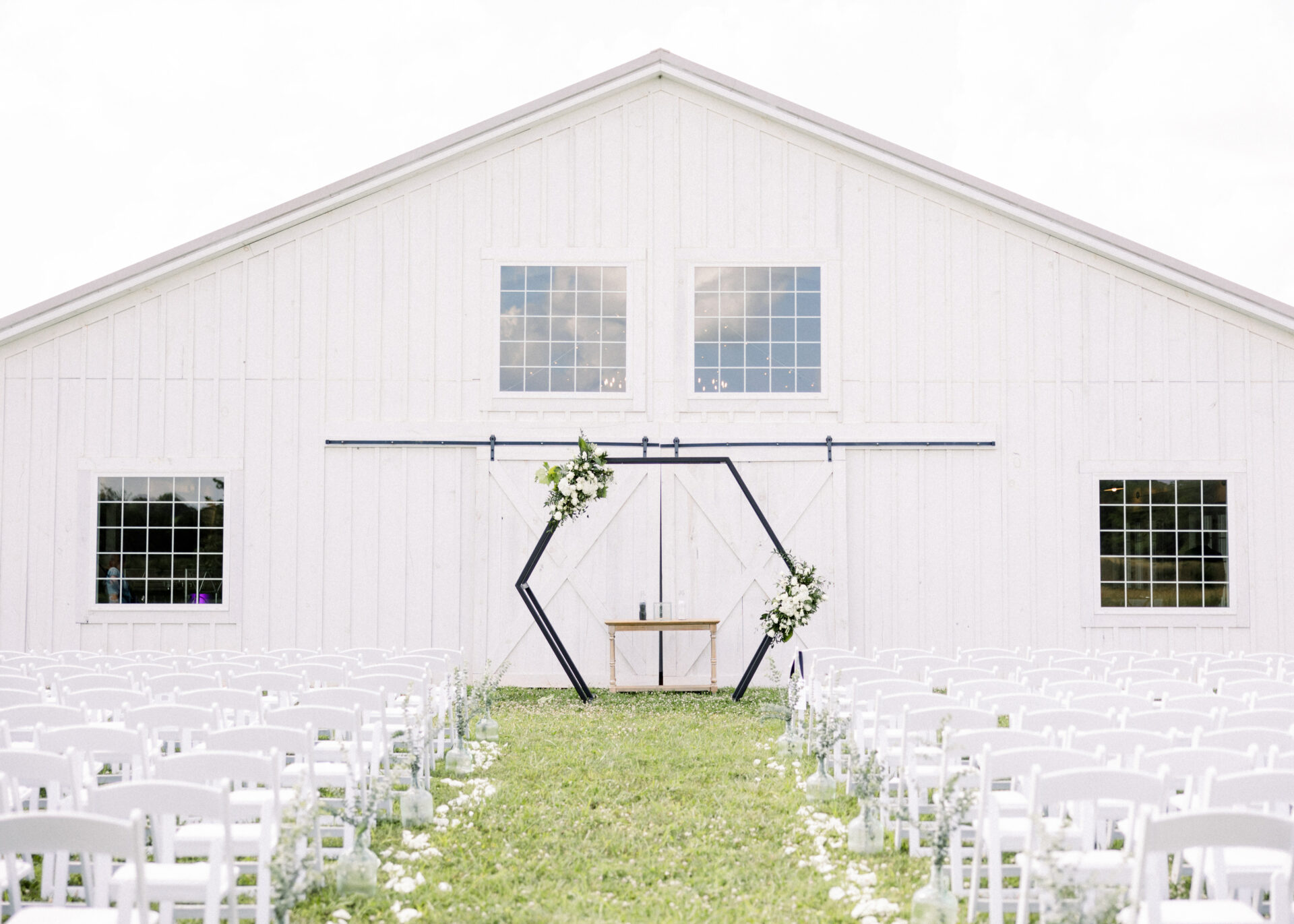 Madison and Zachery decorated with a black and white palette, enhancing the already beautiful Sparrow Lane. The bridal party wore black and they chose Finn and Olive as their florist. They were super easy to work with and on the wedding day had dropped off the bouquets and boutineers. When Madison glanced out at the venue, she was wowed at the flowers and decor they had set up. Finn and Olive made it simple and beautiful, exceeding Madison's expectations.
Keeping with the black and white theme, their dog, Koe, a black and white boston terrier pup, just had to be a part of the wedding as well. He wore a bow tie (adorable, right?) and walked down the aisle with one of the groomsmen, staying for the ceremony. He was so happy to watch his humans unite and smiled in all of his pictures.
The reception following the ceremony was catered by Chipotle, one of their favorite restaurants. Madison and Zachery were planning the wedding during covid, so they had already decided to have individual cakes for each table and each cake's topper was the table number. By doing this, they felt guests would not have to get up from their seats and could enjoy cake at each table.
Her whole life, Madison was saddened she would not have a special father-daughter dance at her wedding. Instead, she decided to make the most of the situation and as a way to honor those special people who stepped up to fill that role of her dad, she danced with her uncle, brother and mom instead, and is so glad she did.
The couple planned to leave for a honeymoon in Jamaica the next day. Madison had been growing her hair out for the wedding and decided it was time to chop it off. So to the surprise of her guests, the best man's wife was a hairdresser and cut off a couple of inches right in the middle of the dance floor at the reception. Madison has no regrets! She did not want to be hot on her tropical honeymoon and loved her new do.
So from tearful "I Do's" to a new hairdo, Madison and Zachery encourage other couples to "do what you want and don't stress about the little details."