A METROPOLITAN LOVE STORY
Brian & Katie Thompson
December 11, 2021
Written by | Julie Dawson
Photographer | Holland House Photography
Katie Gronniger met Brian Thompson at a mutual friend's Cinco de Mayo fiesta in May of 2012. The chips and salsa were flowing, the party was hopping and the connection between Katie and Brian was undeniable from the start. The two of them noticed each other instantly at the party, and after a bit of time passed, Brian finally approached Katie. Sparks flew as the two connected over common mutual interests, and as the party wrapped up, they decided to spend more time together. They ended up sitting on Brian's tailgate in a church parking lot for hours that evening getting to know each other better.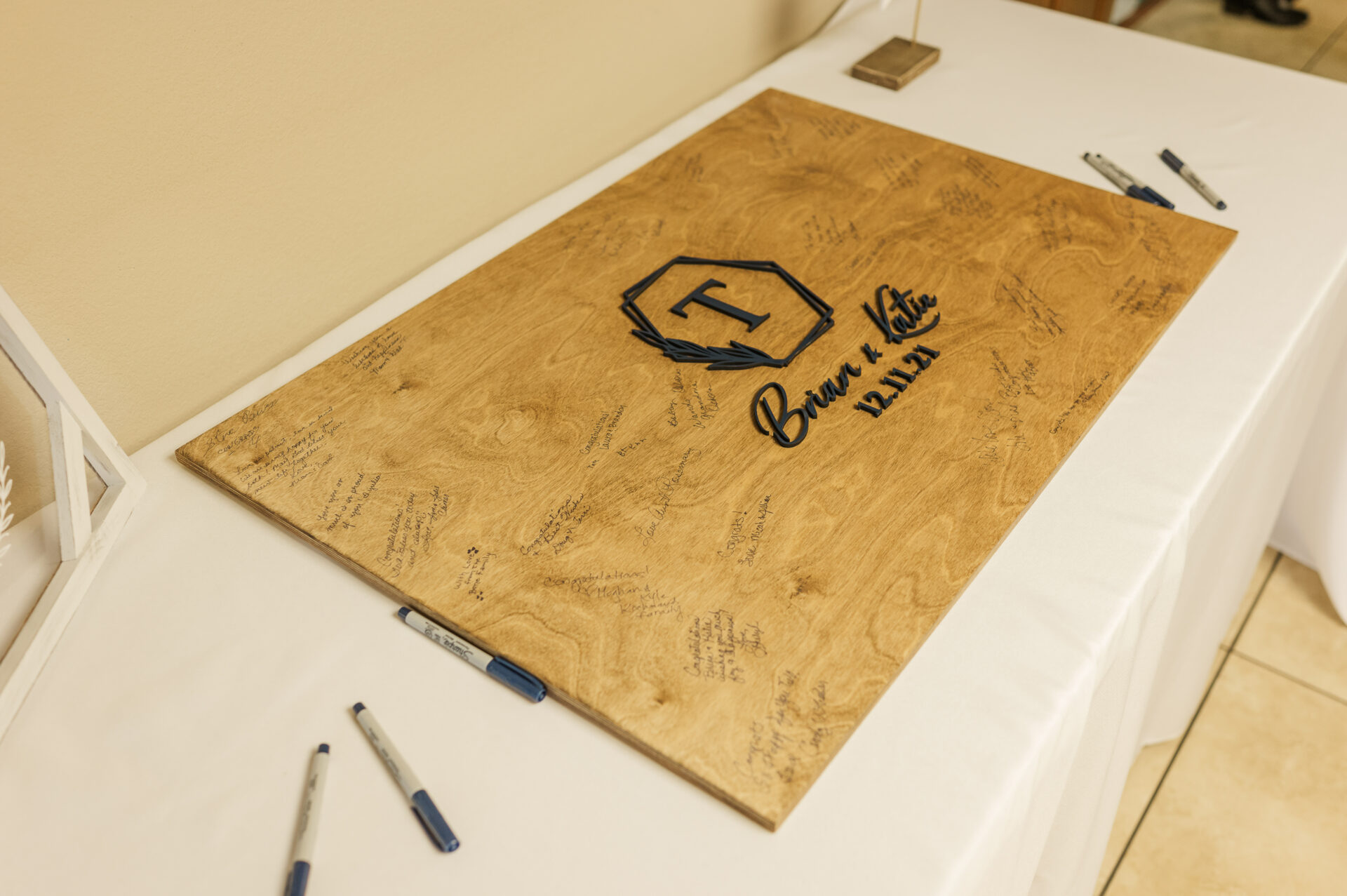 Though their connection and intrigue with each other was undeniable, as their relationship progressed, it did take Brian and Katie a bit of time to truly fall in love with one another. They dated for a year before Katie decided to break it off so she could fully experience college life. Brian, in turn, moved to Montana. After several years, Katie decided to reach back out to Brian to see how life was treating him in Montana. The two immediately rekindled their relationship in 2019 and Brian asked her to move out west to be with him. Later that year, Katie decided to make the long move to Montana to be with her true love.
The future bride and groom got engaged in April of 2021. Brian woke Katie up from a sound sleep at 3 o'clock in the morning to go stargazing and to take photographs at Yellowstone National Park. To Katie's surprise, after a short nap in the truck on the way, she awoke two hours from home in Bozeman, Montana. Brian surprised her with a hot air balloon ride over the Bridger Mountain Range. It was something Katie describes as truly magical. While they were up in the air over the gorgeous Montana landscape, just before they descended from their heavenly adventure in the clouds, Brian popped the question and Katie, of course, said yes.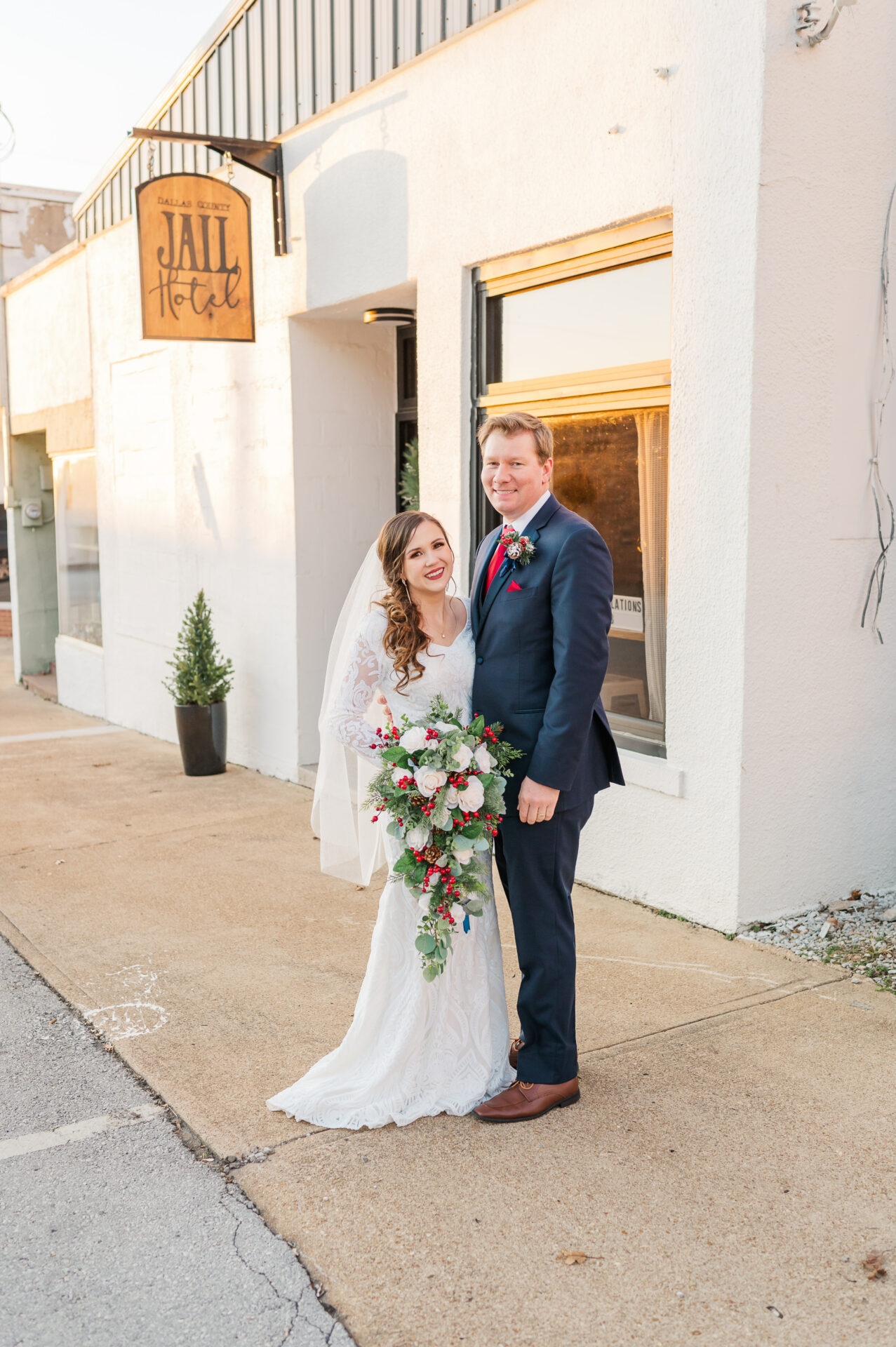 The two had been planning their wedding long before their proposal occurred. Though the question was still special, and a complete surprise to Katie, they had been booking vendors before Brian asked her to marry him due to the pandemic of 2020 and how much the wedding industry was impacted. Katie knew she wanted specific vendors, so they began planning before the question was asked. Katie credits the ease of her planning process significantly to her mother and little sister. Her mother and sister dynamic duo of Kim and Megan were monumental in planning their big day as the couple was still residing in Montana and they wanted to get married in Buffalo, MO. The two would attend wedding shows in the Missouri area and Facetime Katie in so she could make decisions for their big day.
As their wedding date was set and the planning commenced, Katie knew she wanted to have a wintry wedding but not a Christmas-themed one. She had a distinct vision of her big day and went about planning it. They chose navy blue as their central color and adorned it with wintry, elegant accents. Though they didn't necessarily incorporate any familial traditions into their big day, Katie says that Brian believes they created one of their own by spending their first night as a married couple in jail.
Katie recounts some of her favorite details of their wedding being the jewelry she adorned herself with as she walked down the aisle. A ring from her grandma and a bracelet from her adoptive grandma made the cut and were the perfect finishing touches to her bridal look. It completed her attire of a gorgeous gown from Nora Emerson Bridal Shop.
Bringing a bit of Montana back to Missouri, Katie incorporated a snow machine into their photos. The beautiful touch of "snow" falling made it feel like home for the Montana natives and really helped capture the wintry aesthetic they were hoping to achieve. In addition to the beautiful photos, which happened to be Brian's favorite part of the day, Katie remembers a special moment where she looked into the audience during their song, getting a glimpse of her friends and family. It was her favorite moment of the entire day.
The two of them also took photos at the old Buffalo jailhouse, which is where they spent their first night as a married couple. It was something that allowed them to have a unique and special memoir from their nuptials. No, the two were not actually arrested, they just elected to spend their night as newlyweds somewhere unique to them, thus the wedding night behind bars came to be.
Music played a big part in their special day as Katie played piano and knew she wanted a good flow of music for their wedding day. With signature songs like Elvis' "Can't Help Falling in Love with You," and Christina Perri's "A Thousand Years," their ceremony was timeless and meaningful. They even took a moment during Ruelle's "I Get to Love You," which was sung by their dear friend Kris Bone, to look around at their audience, a moment they both cherish to this day.
Katie recounts their wedding day as being a whirlwind and the fastest day of their lives. She encourages future couples to take a moment to enjoy this magical time. She also recommends utilizing DIY if you're on a budget and knowing your limits. Weddings are costly, but they can be beautiful without breaking the bank, and beautiful theirs was. This timeless, wintry wedding brought together the charm of snowy Montana and quaint small-town Missouri. Brian and Katie shared an instant connection, a slow-burn love affair and the proposal of a lifetime. Their wedding was the perfect combination of the two of them as people and the love that they share. From Montana to the Midwest, love endures all, as evidenced in newlyweds Katie and Brian. XOXO