First and foremost, your wedding day is about you and your partner so your wedding should reflect that!  At Simply Delicious, we love working with our couples to create their perfect vision of their special day.  We work closely with you and your significant other to address any concerns, assess any possible challenges and truly help you through every step of the process.  We want you to enjoy your special day and embrace the moment.  We do not want you to have to worry about the planning process and service of your wedding.  Incredible food and amazing service are what we want you and your guests to remember most about your special day.
The first step in our process is a brainstorming session with Chef and Owner, Patty Wingo.  A brainstorming session is an hour long meeting where Chef Patty gets to know you and what you are envisioning for your wedding day.  Once we know the feel and style of how you are wanting your wedding, we can better access the types of food to serve and the style of service. 
If you are a foodie like us, and the type of food is more important to you than the style of service, we start with picking out your food options and then would choose the style of service that best fits your food options.  Some entrees must be served a certain way. For example, if a couple wanted to serve filet mignon, we would highly suggest doing plated and served versus doing a buffet. With plated and served, the meal is plated fresh from our equipment to the plate instead of resting in lit chafers.  If the style of service is more important to you than the type of food, we start with your style and then would narrow down your food options that best fit the style of service.  Typically, if a couple is wanting a more casual feel for their wedding day where guests can roam, we usually suggest a buffet. Or if you wanted to give your guests options to choose from, we would also suggest doing a buffet.  This way as your guests go through the dinner line, they can pick and choose what they want on their plate.  If a couple is leaning towards a more traditional and elegant style, we usually suggest doing plated and served.  Guests remain seated for dinner service and their plates are brought to them by staff.  With plated and served style you have several options.  You can allow your guests to choose between two protein options, serve a duo plate or only serve one protein option.  With two protein options, each guest's place setting would have a place card with which protein option they choose or if they have a dietary restriction.  If you choose to serve only one protein to your guests or do a duo plate, where your guests get both protein options, all your guests get the same plate unless otherwise noted.  Ultimately, your wedding is your special day and it's important that you and your future spouse have the day of your dreams with the style you want!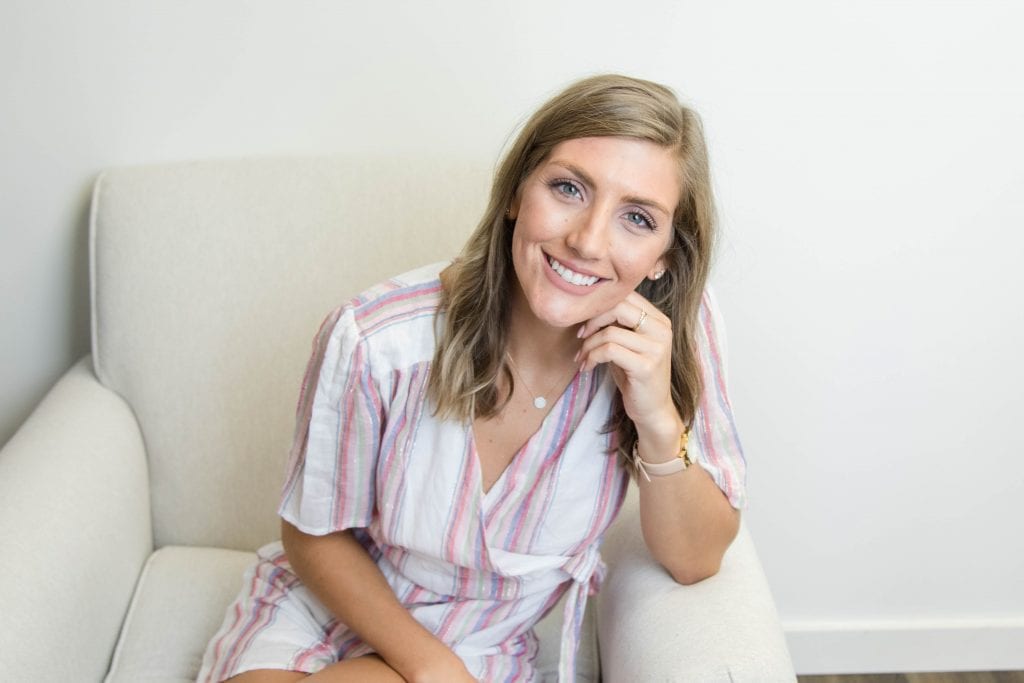 About the Author
Hi Everyone! My name is Meghan Serota and I have worked for Simply Delicious for four & a half years! What a ride it has been! Working in the wedding industry has been amazing and you never get bored because every day is different and trends are always changing. At Simply Delicious, I am the Venue Manager for our venue, The Diamond Room, Marketing Coordinator and an Event Lead. I love juggling all my hats because I never know what each day will bring me! I originally went to college for and graduated with a Masters in Business Administration with a Concentration in Marketing. I have always been intrigued with marketing but never knew it would lead me on the path I am today. I have loved working for Simply Delicious Catering and cannot wait to see what our future holds!
Located inside The Diamond Room
2340 West Grand Street
Springfield, MO 65802
Telephone: 417-766-2946
Email contact: [email protected]
Website: simplydeliciousllc.com
Facebook: Simply Delicious Catering
Instagram: _simply_delicious