A METROPOLITAN LOVE STORY
Tyler & Juli Lingholm
March 11, 2023
Written By | Meg Daniel
Photographer | Holland House Photography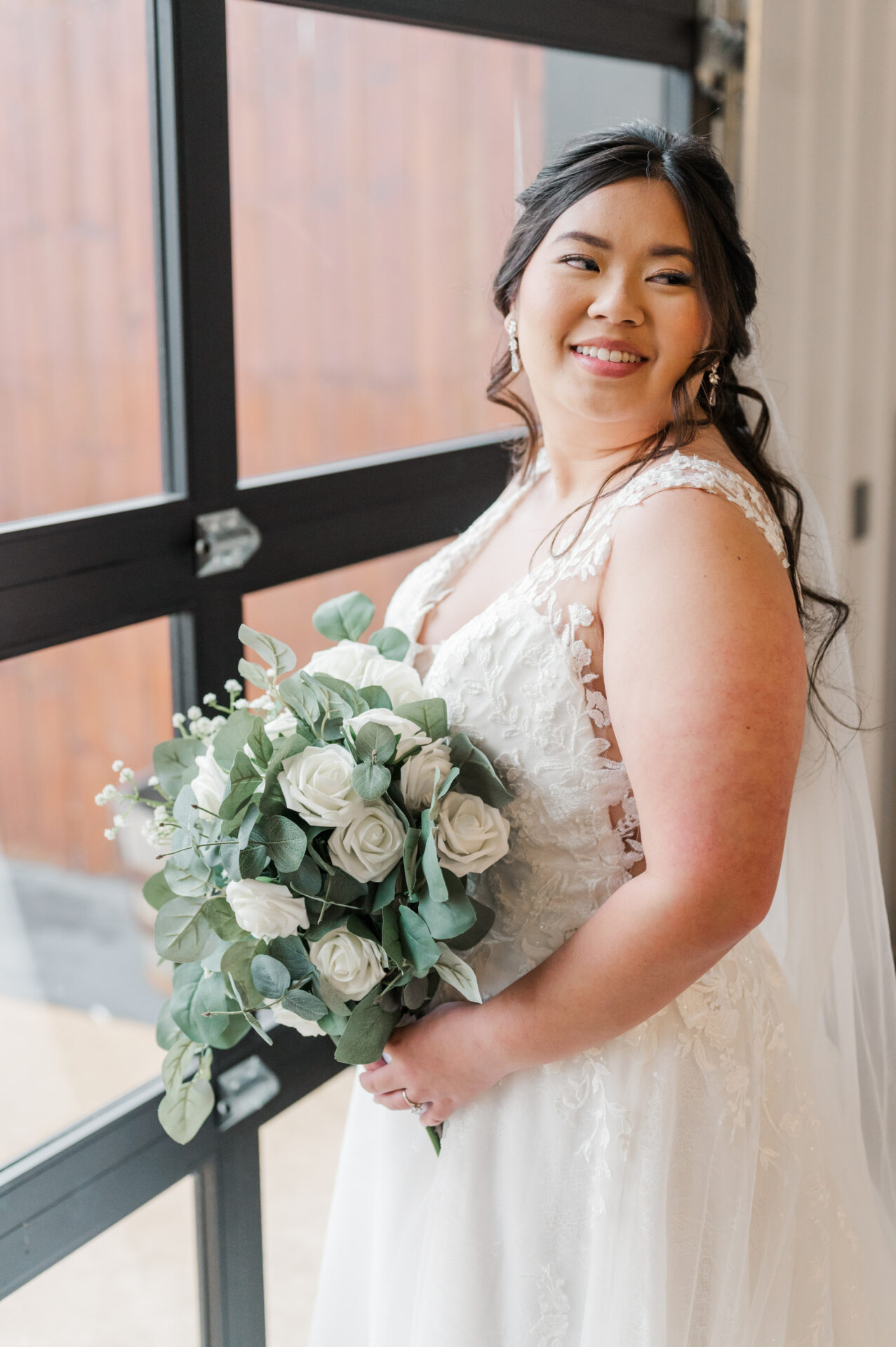 Juli and Tyler met while working at a marina during the summer at Table Rock lake. After dating for three years, Tyler knew she was the one and decided to ask Juli to tie the knot. He had an elaborate engagement plan with some personalized Nike Air Force 1 shoes and the ring tucked inside, but he could not seem to find just the right moment on their day trip to Arkansas. Finally, at the end of the evening, they made their way back to the marina where they met, and their love story came full circle. He asked her to marry him at the lake.
With both the bride and groom's families from the local area, they knew they would have a large wedding. Wisely, the couple decided to first come up with a guest list so they could then find an accommodating venue that was large enough. Some close friends were getting married at Industrial Grove and raved about how beautiful it was, the great price and packages. Tyler and Juli decided to check it out and booked it on the spot, it was perfect.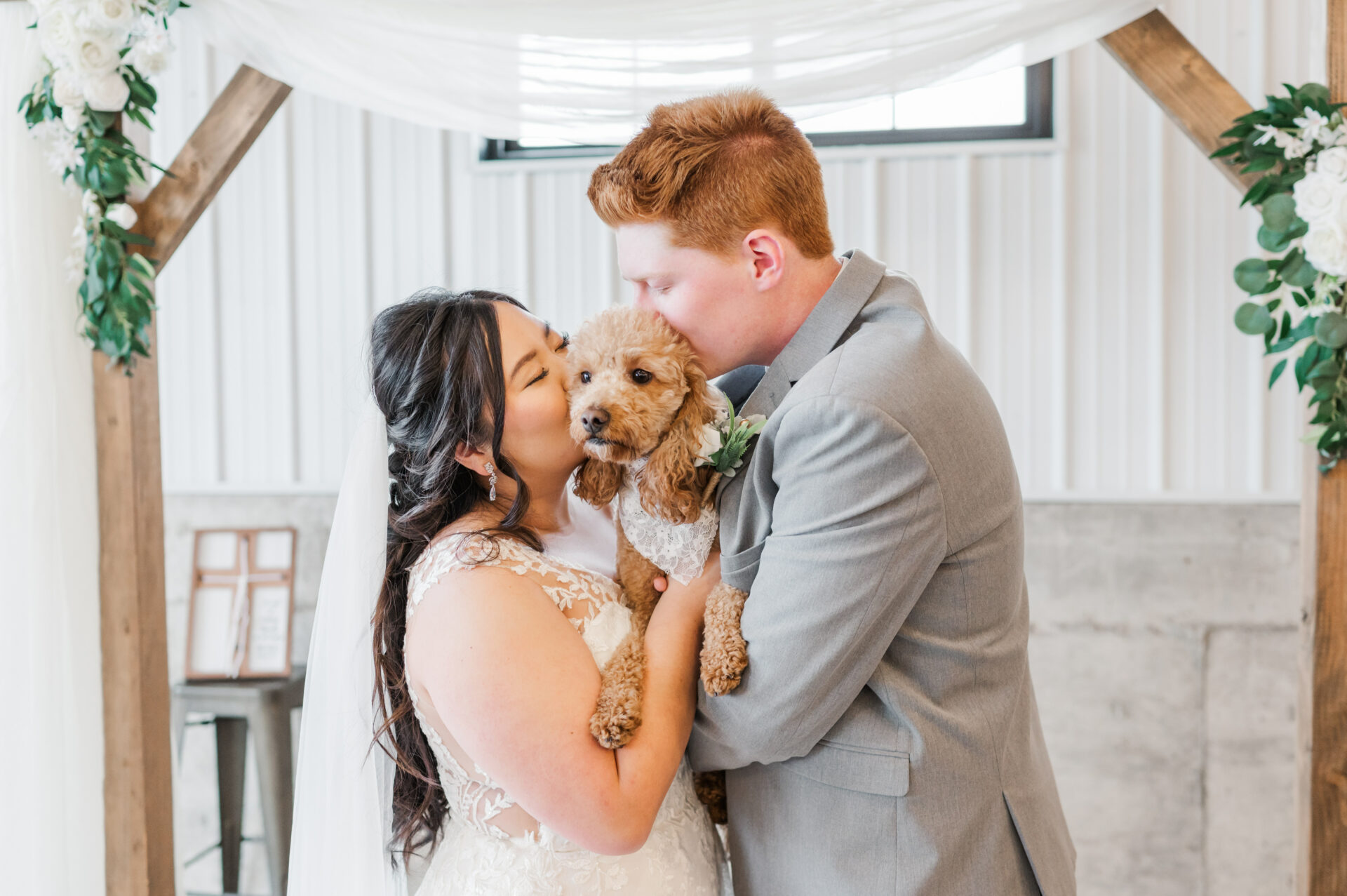 Next they wanted to find a photographer who fit the style of photos they wanted to capture. Juli found Lacie with Holland House Photography and saw in her profile that she had done a friend's wedding. Juli's friend raved about how easy Lacie was to work with and loved all the pictures. Juli wanted someone with a light and bright style who captured all the special moments. "Lacie is really efficient, fast and we were actually ahead of schedule on our wedding day because she was able to get things done." Tyler also wanted a videographer, and Lacie recommended her best friend, Chelsea of Chelsea Heiser Productions. They were both so fun to work with and kept the bride and groom laughing the whole day. This production pair were in sync with each other and had great teamwork, capturing the most beautiful shots. One of their favorite photos was the one where the six groomsmen launched Juli high into the air. Her face, laughter and terror combined, screamed, "Please catch me!"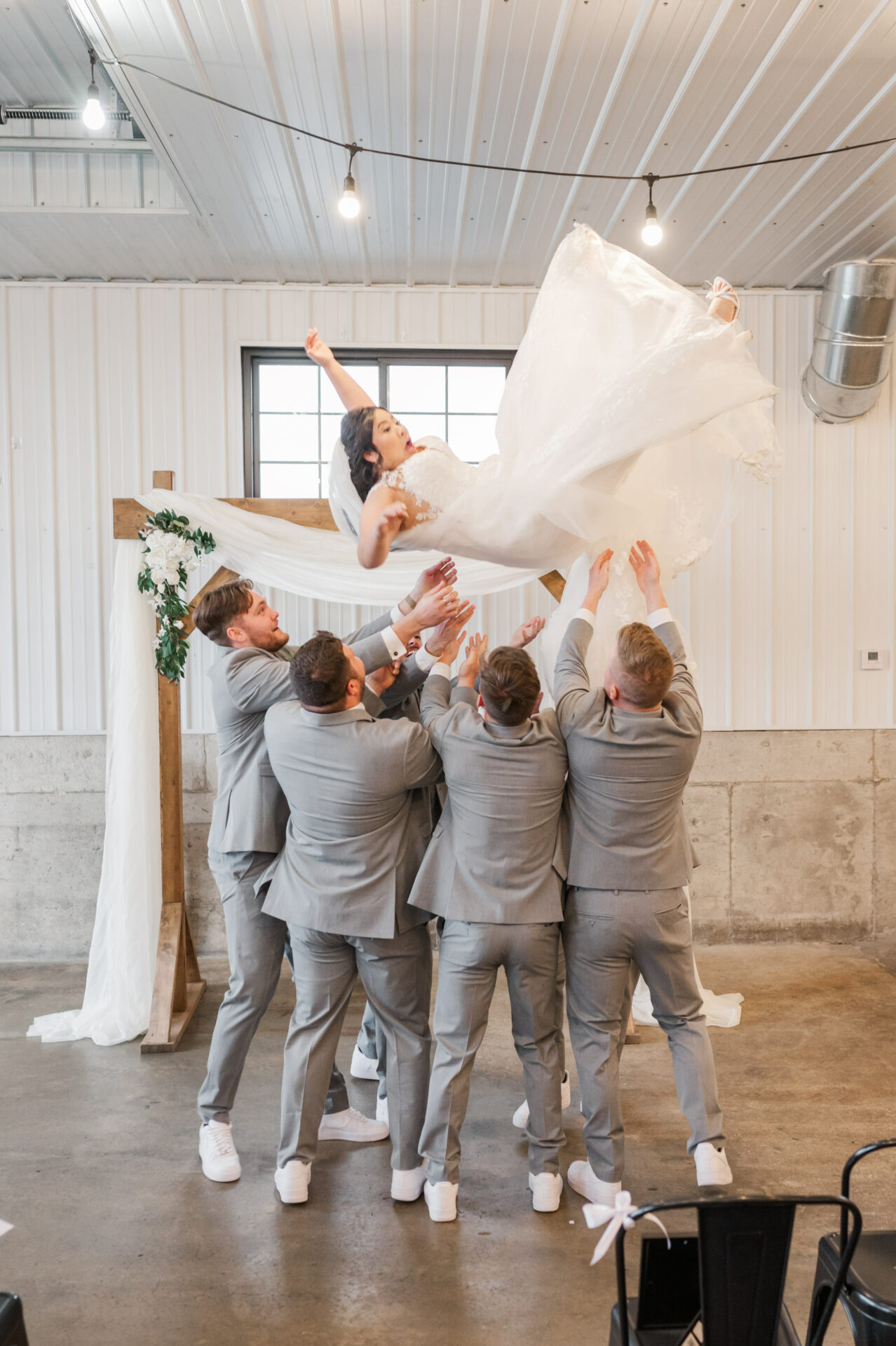 To find the perfect dress, there was only one place Juli knew she needed to go – Normans Bridal. She had found all of her prom dresses there over the years and knew they had excellent customer service and a great selection. It was an easy decision! Tyler found his suit at Karl's Tuxedo. The owner was a customer at the marina, and Tyler was pleasantly surprised at how comfortable and stretchy the suits were. They fit like a glove and felt great.
Knowing they needed to feed a large crowd, and not wanting to break the bank, they decided Ott's Pasta was a great option. It fit within their budget and offered a lot of food. But they needed a gluten-free option for their guests, so they also used Hy-Vee to offer some dietary options as well as their cocktail hour. Hy-Vee created a lovely two-tier cake to cut, as well as cupcakes for all their guests. Everything was delicious.
They decorated the venue with sage green, gold, white and gray to create a classic theme. Eventful Rentals had installed ceiling drapery at Industrial Grove for a "Love Summit" event and the Lingholms loved that look. When they contacted Eventful Rentals, they were easy to work with and the added drapery created a magical look. Juli and Tyler used greenery garland for the centerpieces along with white roses, baby's breath and eucalyptus in the bride and bridesmaid's bouquets.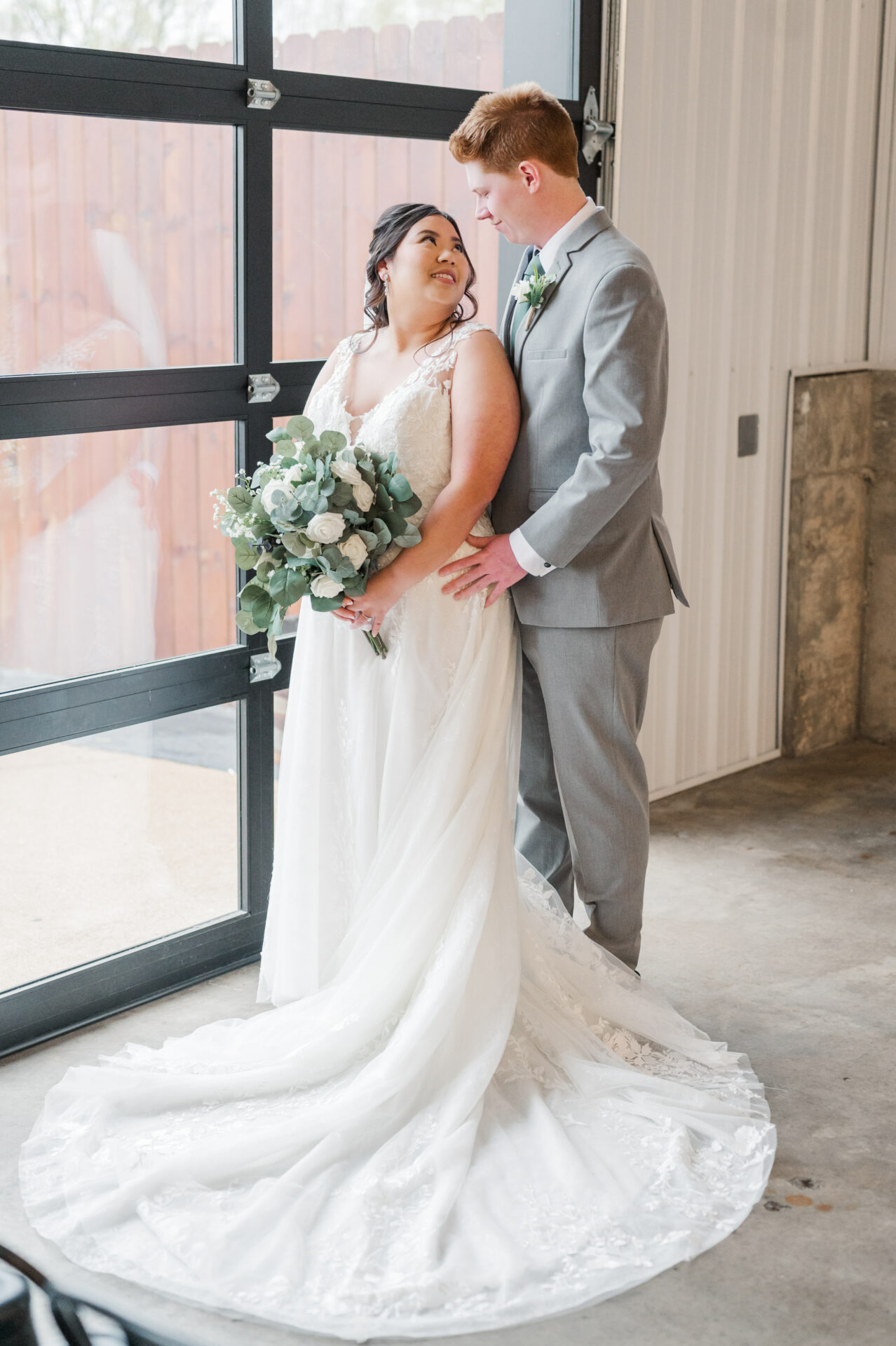 But the magic really happened when Live Events Missouri used cold sparklers to enhance key moments. When they had their first kiss, cold sparklers highlighted the occasion. When they stopped halfway down the aisle as they exited, cold sparklers punctuated the moment. When they had a sparkler send-off, cold sparklers elevated the excitement. Eric, their DJ from Live Events Missouri, was so fun and engaging. Tyler said, "It was really cool having vendors who work so well together. Chelsea, the videographer; Lacie, the photographer; and Eric, the DJ, made a great team since they had all worked together before." Their partnership and collaboration alleviated the workload and logistics Tyler and Juli had to manage.
But managing their pup, Maple, was Cassie of Vintage Rentals Co. Pet Sitting. Juli met Cassie at the Metropolitan Wedding Expo and knew she wanted Maple to be a part of the wedding, but did not know what to do with her after the ceremony. Cassie to the rescue! After Maple finally made it down the aisle (she kept stopping to say hello to all the guests along the way), and did her part in the ceremony, Cassie took over and made sure Maple was well taken care of.
Juli and Tyler's best advice to engaged couples? "It sounds cliche, but the day does really go by fast, and 'boom!' it is over. Take time to relax and most importantly, have great vendors!"
XOXO, MET WED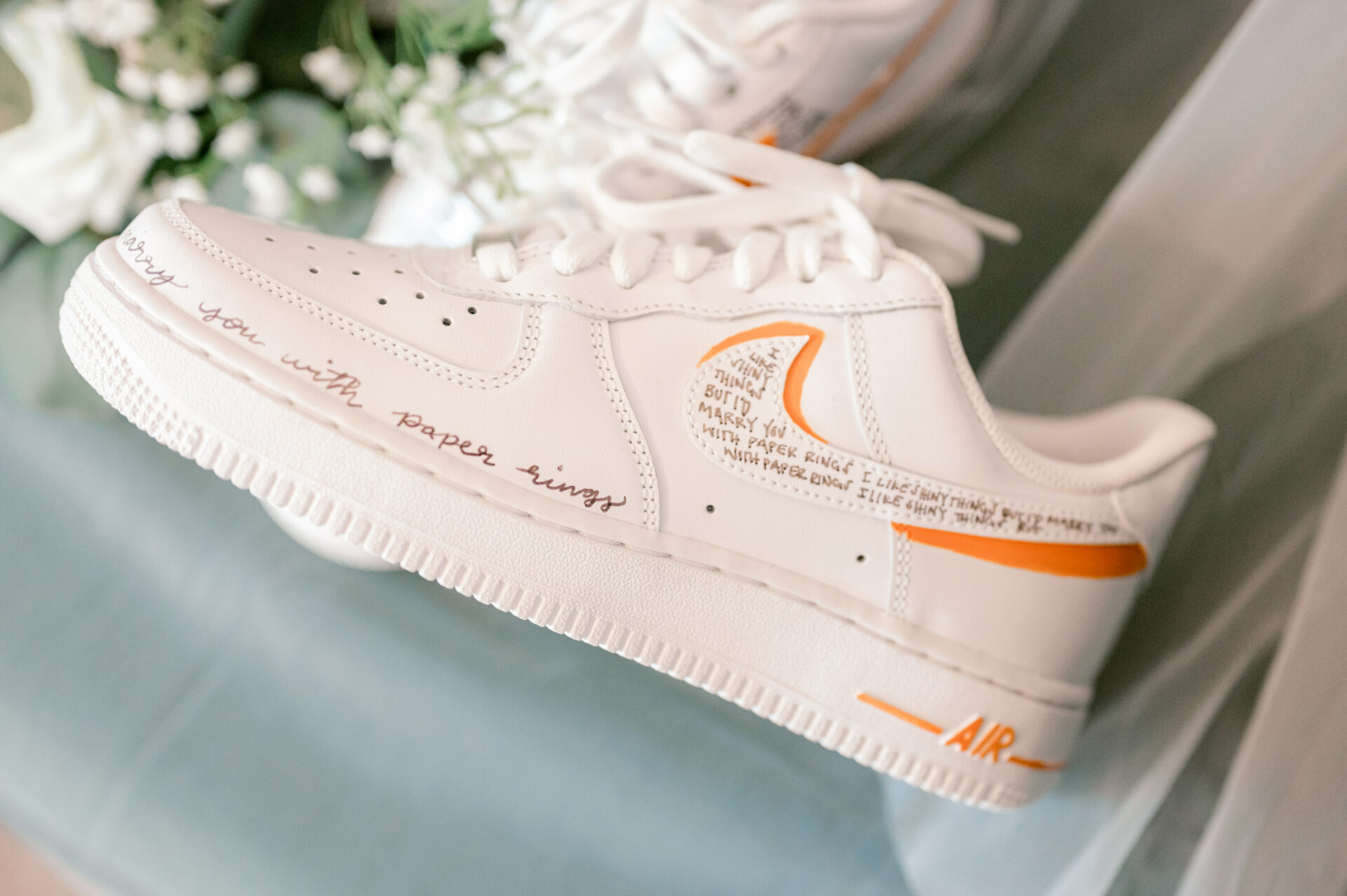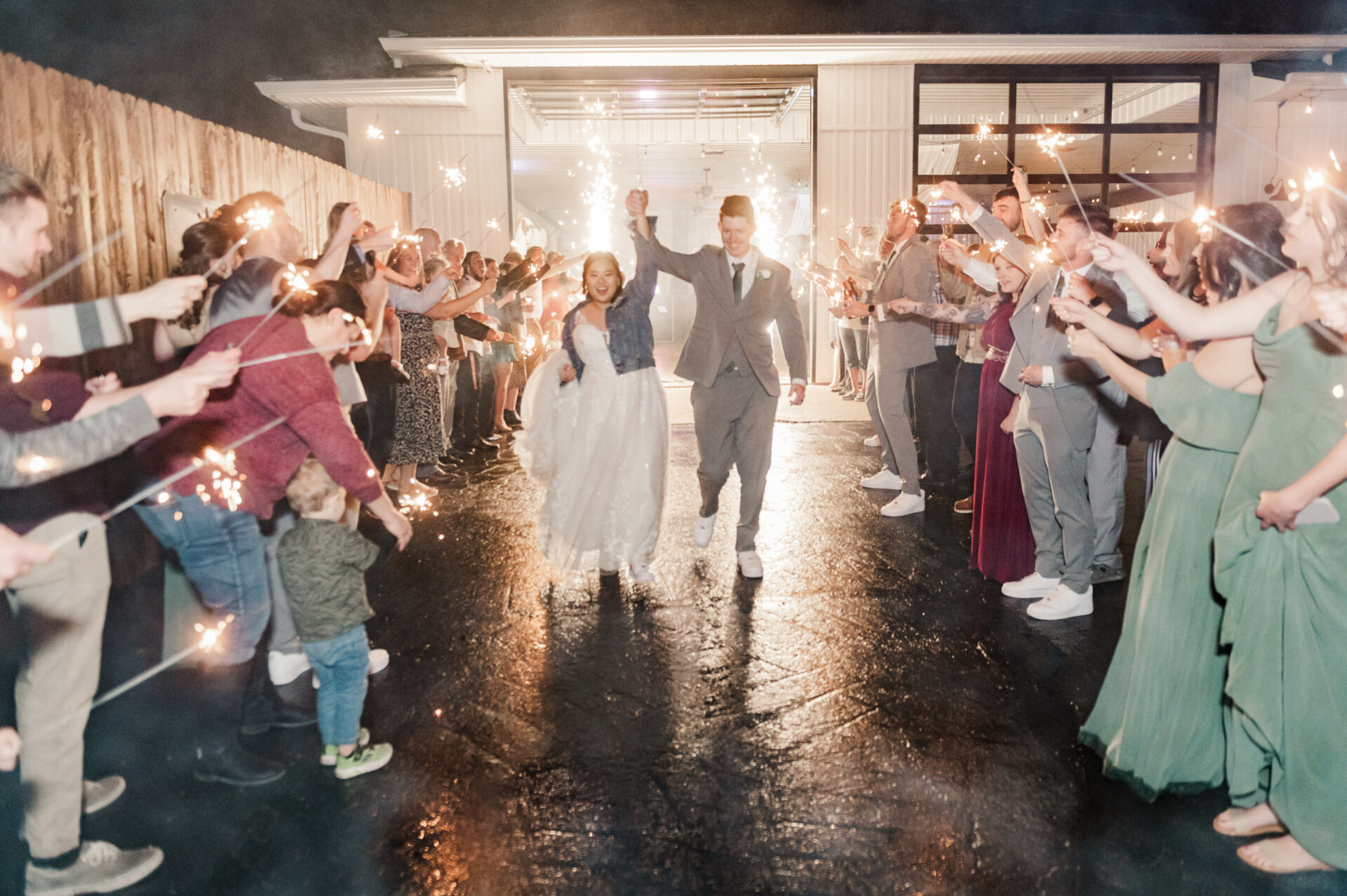 FULL MERCHANT LIST
Bartending Service
Shakers Mobile Bartending
Bridal Gown
Normans Bridal
Cake
Hy-vee
Caterer
Ott's Pasta & Hy-vee
Cocktail Hour Catering
Hy-vee
Entertainment
Live Events Missouri
Event Decor
Eventful Rental
Hair
I Do Hair by Kacie Covert
Honeymoon Travel Service
Royal Caribbean
MakeUp
Ashley Warren
Men's Formalwear
Karl's Tuxedos
Pet Sitter
Vintage Rental Co. Pet Sitting
Photographer
Holland House Photography
Registries
Amazon
Target
Venue
Industrial Grove
Videographer
Chelsea Heiser Productions
Wedding Planner
Lillie Mae Events