Written by | Janette Hobrath-Liddle
Photography by | Adam + Dawn Photography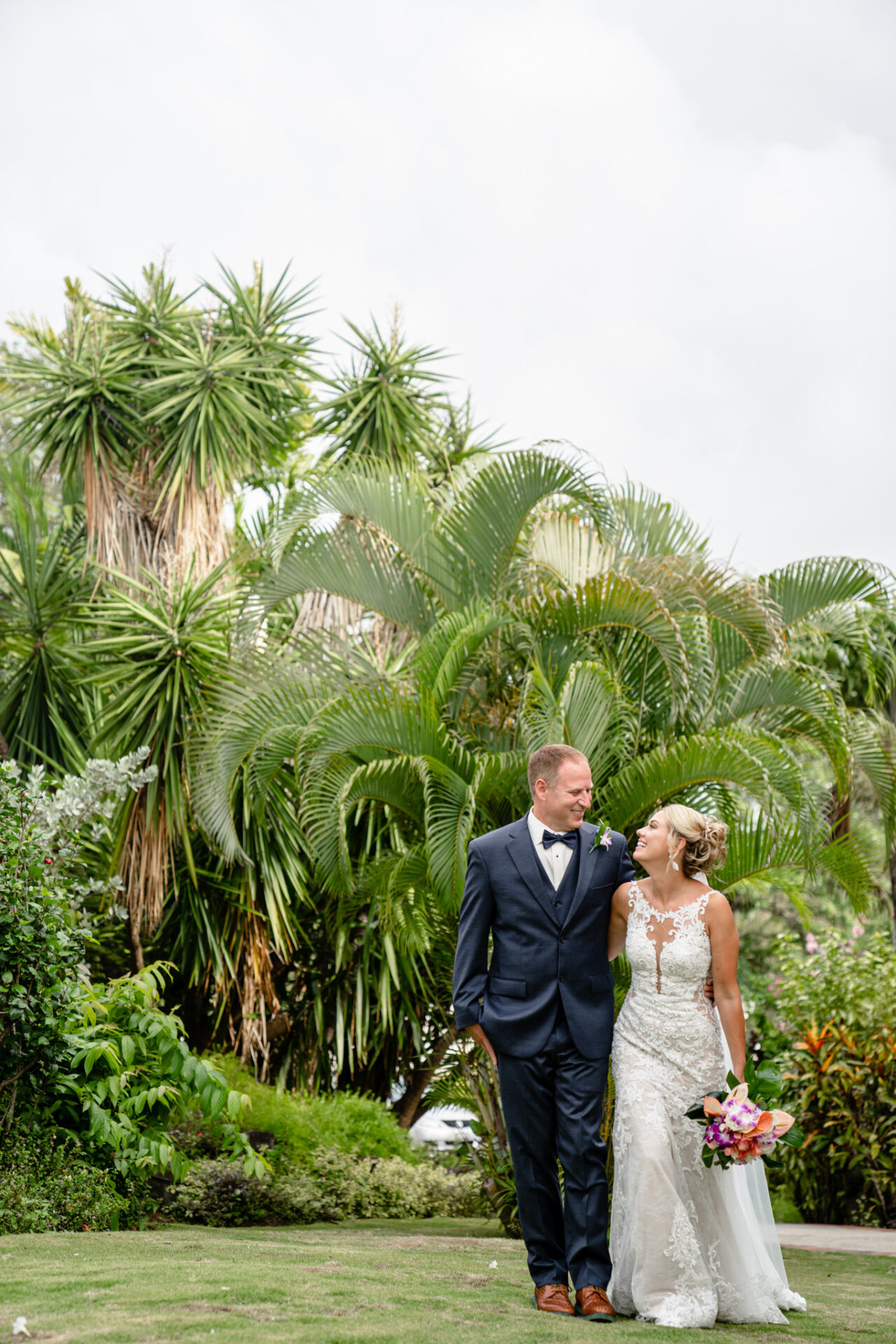 Michael and Jennifer met over dinner, but not with each other. When Michael was in Springfield visiting his family over a decade ago, he and a friend were dining at a local restaurant where Jennifer also happened to be. She overheard them discussing their after dinner plans and casually recommended a few venues around town. They became fast friends and exchanged numbers.
Later that evening, she received a call. To her surprise it was Michael, with an interesting predicament. He had lost his shoes and the place she had recommended wouldn't let him in! "Who loses their shoes in downtown Springfield? This guy is crazy, I thought!" The next day Michael called to apologize and asked if he could make it up to her by taking her out on a date and she accepted. "I had to say yes. I just had to know how he lost his shoes!"
They dated for the next several weeks. When Michael went back to LA where he was living at the time, they left off as friends. Easter of 2013 Michael visited again. They met for appetizers, but after five years they had a lot of catching up to do and hung out almost every night. They were having such an amazing time, they both dreaded his return flight. That's when Michael decided to surprise her with an even more interesting phone call. He had cancelled his flight. He extended his vacation into a permanent move.
They dated for several more years–more and more frequently hinting about getting married. They popped into several jewelry stores and tried on rings, but for Michael the timing never seemed right. "I planned to ask her on the first night we stayed in our new house, but couldn't find the right ring. I planned to propose during each trip we took, but chickened out." After one last failed attempt, he decided to keep it simple. He sat down next to her on the couch, told her all the reasons he loved her, admitted all the times he had planned on asking her to marry him, got down on one knee and did exactly that.
Deciding on their wedding would prove much easier. Their shared love of travel and exploration made it a no-brainer to plan a destination wedding and turn their special day "into a vacation for all." After reading reviews, they decided on St. Lucia because of its beauty and laid back Caribbean vibe. They chose their venue, Cap Maison Resort, even more carefully, but after intensive research on Pinterest and travel blogs. Although they knew most resorts come with a wedding planner, Jennifer was thankful they decided to hire Lenette to help with all the details. "She knew all the right questions to ask and made sure I booked everything on time. It helped tremendously. Some of the details she brought to light I never would have thought of until it was over and I know I would have regretted not having done some of the things she suggested." For Jennifer, it was also helpful to have Lenette coordinate things with the resort planner overseas, whose culture was more laid back than what is typical in the States, and who could help explain things like charger plates. "When we arrived at Cap Maison, I felt very relaxed knowing that everything was already taken care of."
The resort had several options for outdoor ceremonies, but Jennifer and Michael fell in love with the clifftop Gazebo overlooking the beach and ocean. They rented a white tent for a reception on the lawn. It would be absolutely perfect. Except for the unexpected morning downpour which had Jennifer quite nervous. "It rained all morning! But the resort coordinator, Arron, kept assuring me this was normal and he knew it would clear up before we said "'I do'."
By the time Michael was waiting for her on their rooftop terrace overlooking the ocean for their 'first look,' it was picture perfect. "As he turned around the tears in both of our eyes said it all. We were both so happy and excited for what was next."
Jennifer's brother walked her down the aisle, where she met Michael and they shared their handwritten vows. Although they were penned last minute, the words were true and spoken from their hearts.
Michael and Jennifer welcomed their guests with many thoughtful details, including a BBQ and steel drum band, a special itinerary for each day in St. Lucia and matching t-shirts that read #wefeltsinlove so they would recognize each other on the main flight to the island. For friends and family that couldn't join them, they celebrated with a second reception at their home upon their return.