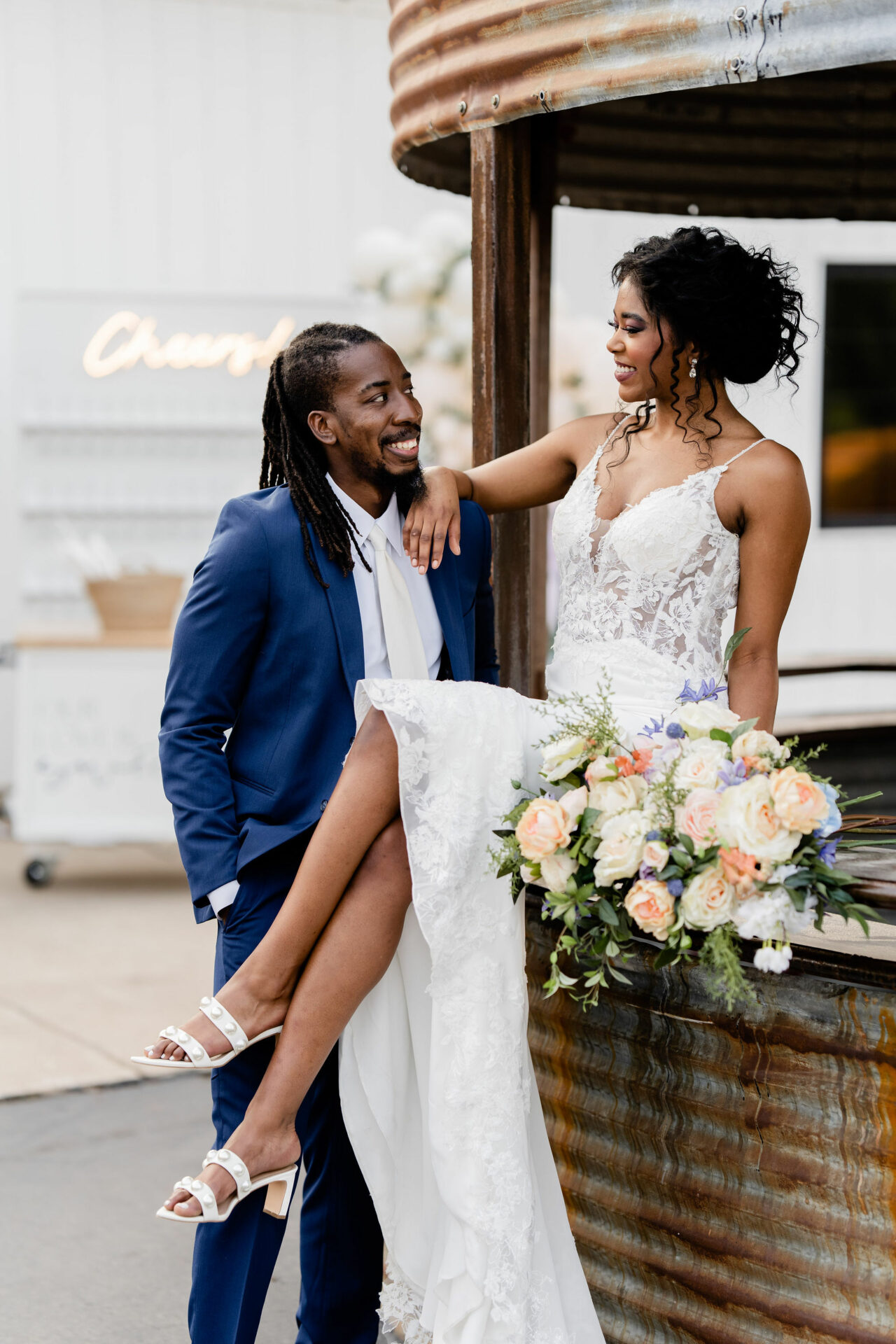 We created a world where vibrant hues dance with the essence of summertime. Welcome to our joyful styled shoot, where we celebrate the allure of blues and purples, capturing the essence of summer fun in every frame.
As the sun-kissed sky stretches endlessly above, we delve into a color palette that evokes a sense of tranquility and playfulness. Shades of bright blues mimic the serene waters, while vibrant purples add an unexpected touch of whimsy. This harmonious blend creates a visual symphony that transports us to carefree, love-filled days full of laughter and adventure.
From the exquisite floral arrangements to the meticulously curated decor, every element reflects the spirit of the season. Delicate balloons in shades of lavender and indigo bounce around, evoking a sense of wild beauty. Wood tones and sparkling glassware create an atmosphere of refined elegance, while cotton-candy smells infuse the air with delight.
Join us as we embark on this journey, where summer comes alive in a breathtaking symphony of style.
XOXO,
Kayla Sheets