Summer months are upon us, and wedding season is in full swing. There are a plethora of pros to hosting a summer wedding – kiddos out of school, vacation days for families, sunshine and blue skies…just to name a few! One [potential] downside that sometimes keeps couples away from hosting their nuptials in the summer months are those steamy days that make for uncomfortable experiences; however, that doesn't have to be the case!
Here are a few tips and tricks to having it all at your upcoming summer wedding.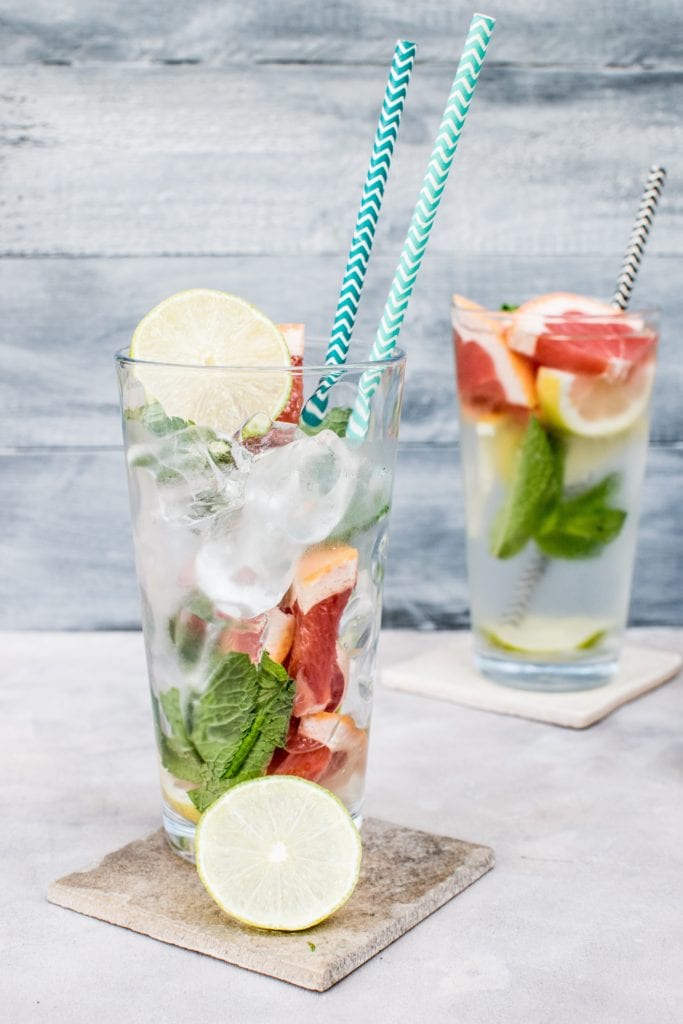 Don't Wait to Hydrate
Whether your ceremony is being held indoors or outdoors, don't wait until after the ceremony to greet your guests with an icy cold beverage. Consider having a welcome drink for your guests as they are being seated for your ceremony. This small gesture will be immensely appreciated by your guests! One pro tip here is to keep this first welcome beverage nonalcoholic [I know, no fun, but you'll thank me later!] Guests are in for an additional 4 – 5 hours of party time, so hold off on serving up the booze too early. Focus on something light, fruity and refreshing.
Want to add a late night twist? Bring on the POPtails! Yup, that's a thing! Fruity popsicles infused with your favorite liquor will have your guests dancing with joy! Just make sure to keep these special adult pops away from the kiddos.
Welcome Sunnies
There's not much room for guests to store their sunglasses throughout the night making it a pain to wear them in the first place. For your outdoor ceremony, consider gifting your guests with a pair of personalized sunglasses. Not only are they perfect to wear throughout the day but they also make for some cute photos! And, if they misplace or leave them behind, no worries!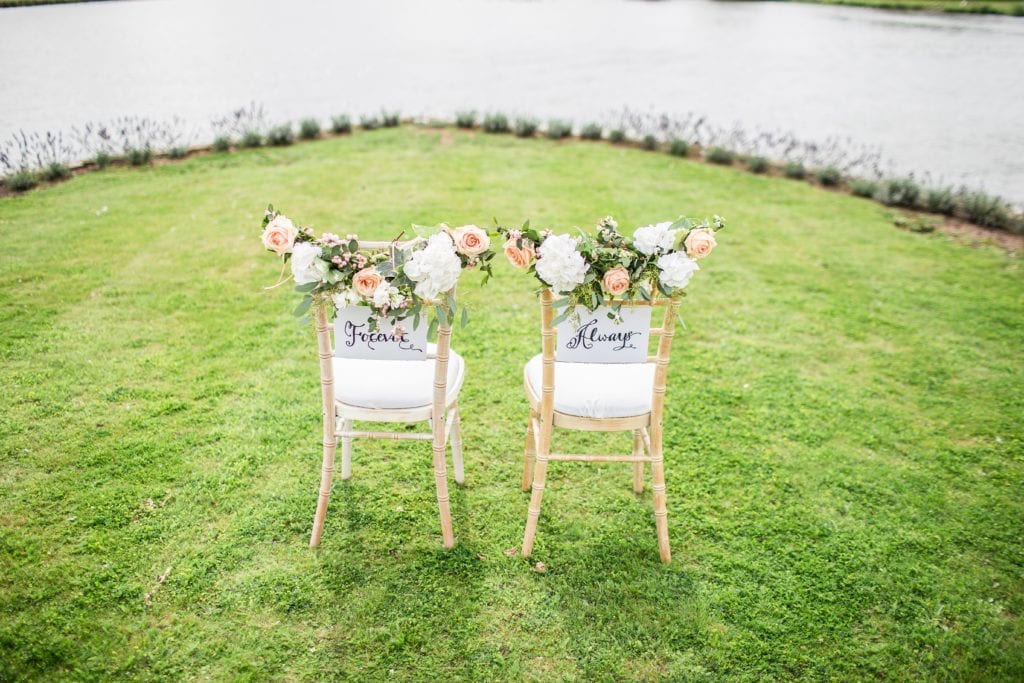 Beware – Hot Buns!
Are you planning to rent chairs for your dreamy outdoor ceremony? Be sure to steer clear of opting for metal or steel chairs. Ceremony chairs are often set out an hour or so before the guests arrive, leaving them to bathe in the hot sun. Don't let the first experience for your guests wearing shorts or dresses be an encounter with a sweltering chair – ouch! If you have your heart set on metal or steel chairs, be sure to rent cushions so as to avoid any burnt buns upon arrival.
Build a Fan Club
Another great way to keep guests cool during your nuptials is providing them with fans. We've seen many creative looks throughout the years – plenty of room here to have some fun and match with your theme! From jaypan fans, program fans, to monogram fans, these are a great way to add that extra splash of personalization (and comfort!) to your big day!
Throw Some Shade
No – not the criticizing type of shade! You can find hundreds of pretty parasols online; one is sure to fit your look. Consider having a parasol placed on each ceremony chair for guests to use throughout your ceremony. Not only will this offer up some shade to guests but will make for some great photos!
Wedding Emergency Kit
As a seasoned wedding planner, a must-have on all wedding days is a wedding day emergency kit! Don't worry, it's not as scary as it sounds. For these steamy days we like to have this kit stocked with extra deodorant, misting fans for the wedding party, "blotting" towels, sunscreen, bug spray, chap stick and more! Double check with your wedding planner to ensure she/he has your kit ready to go for the "just in case" on your wedding day!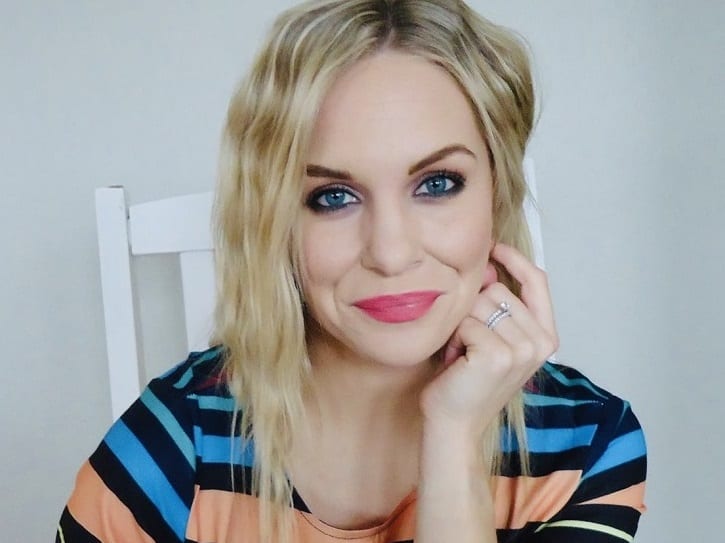 About the Author
Misty Willinger is the Owner and Lead Wedding Planner for Misty Willinger Events. With more than 4 years of experience and 100 weddings under her belt, she is the ultimate go-to gal pal you'll want at your upcoming wedding! Contact Misty today for a free consultation.
Email: [email protected]
Call/Text: 417-207-0112
Website: www.mistywillinger.com