While planning your wedding you'll face many decisions, including which traditions and wedding trends to include.
If you feel like certain traditions aren't your style, here are a list of alternatives you can do instead:
Let's start with one of the most iconic traditions on the wedding day: the bride walking down the aisle.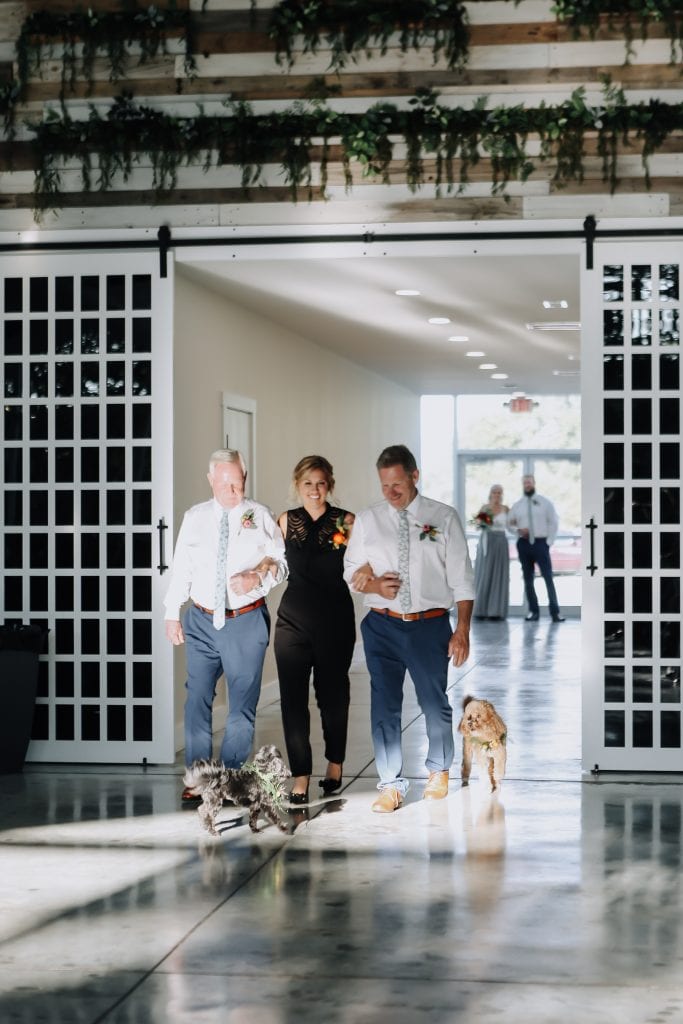 While most couples choose for the bride's father to walk her down the aisle, this isn't always the choice that feels best to a couple.
If the most common practice doesn't fit with who you two are, below are a few suggested alternatives:
Have both parents or grandparents walk you down the aisle.
Walk down the aisle with a friend.
Walk down the aisle with a sibling.
Walk down the aisle by yourself.
Walk with your dogs down the aisle.
Walk down the aisle with a grandparent or someone who has invested in your life.
And my favorite alternative: as a couple you can walk in TOGETHER. That's right, I said it! You're approaching marriage together, so why not walk down that aisle (that physical representation of approaching marriage) together.
Giving Away
Not feeling right about the question "who gives this woman away?" being asked to just one parent? That's okay!
Here are a few ways you can work around this tradition:
Have the response be from both/all parents.
Turn the question around to ask, "who supports this marriage?"
Want more than parents to respond? Ask the community to respond with "We support this union!"
By pass the question and simply have your parent(s) hug you and your partner at the altar. Nothing needs to be said.
Have your parents respond with "No one. She makes her own decisions."
Cake Cutting
I cannot tell you how many times a couple has shared that one or both of them do not enjoy cake but feel that they have to have a cake at their wedding.
If cake isn't your thing, choose your favorite desserts. You can choose pie, brownies, cobbler, candies, cheesecake, or warm cookies with milk! The possibilities are endless.
If cake is your favorite, but you don't like the idea of cutting it in front of your family and friends, you can forgo the spectacle and just serve those delicious slices.
Another alternative is keep cutting. After you cut your own slices (and maybe do a smash) continue to cut and then serve the cake to all your guests.
Serving Dinner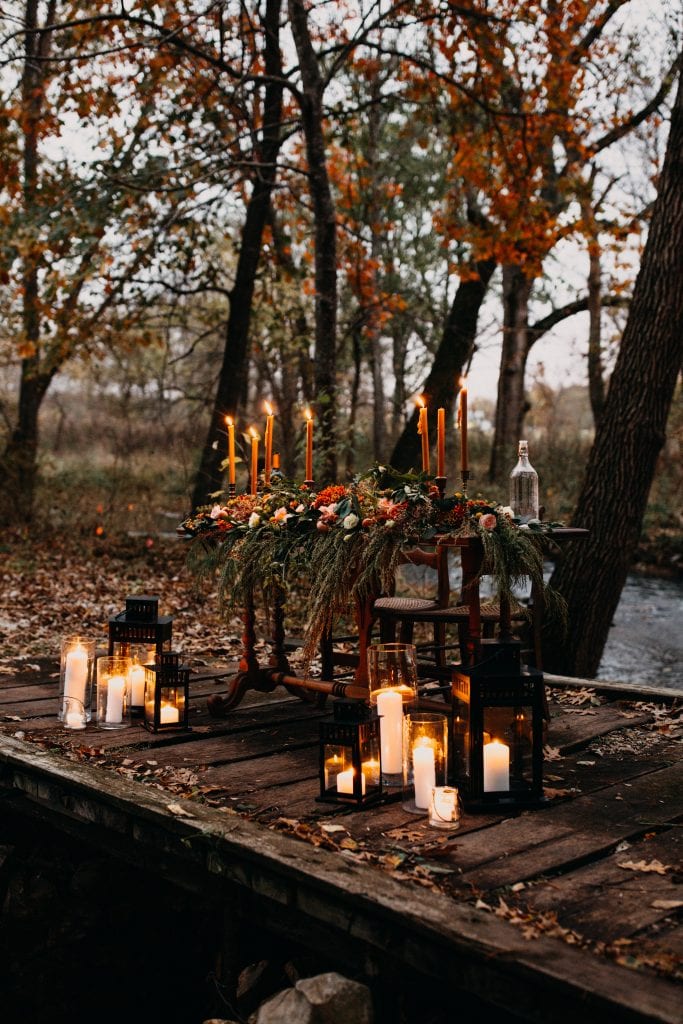 I know a lot of people say don't mess with food, but I'm going to mess just a little.
I will say that providing food creates a great guest experience. People LOVE food. We need it to survive. We connect over a meal. We feel loved by food. That's for sure.
With that said, if it's not important to you and your partner, you don't need to serve a full meal to your guests. That is unless your wedding ceremony and reception overlap with dinner time. Don't let anyone get hangry, now.
Alternatives:
Serve hor's d'eoeuvres!
Late enough in the evening, have lots of dessert options.
Morning wedding, donuts or breakfast foods!
Invite one or several food trucks to provide food options to your wedding.
Is your wedding ending about dinner time? Have an after party at a restaurant or bar (that serves food)!
End the party early and have an intimate dinner just for the two of you.
Cocktail Hour
Whether you and your partner enjoy drinking or not, having a casual time for guests to connect is really special.
Most people host their cocktail hour in between the ceremony and reception to allow for a room flip (if the reception is taking place at the same location as the ceremony).
A few alternatives are:
Hosting a cocktail hour before the ceremony begins. Let your guests get loose and cheers to you as a couple before the ceremony even begins.
Show a short film or have special entertainment during that time to engage your guests.
Make it short and sweet. You don't have to go a full hour. Talk with your planner about the ideal cocktail hour time for your unique wedding.
Special Dances
While many couples choose to do a father-daughter or mother-son dance during the reception, this doesn't always feel right to the couple.
Instead of having these traditional dances one right after the other, you can try:
Each of you dancing with both or one of your parents at the same time. Think: a dance with your whole family.
Dancing with a sibling or grandparent.
You can also forgo this tradition altogether.
This leads us into talking about the First Dance.
You guessed it, you don't have to do a first dance.
If you do want to dance with your boo but don't want all the attention, try a secret dance. Instead of announcing that "now we'll watch the couple share in their first dance" ask the DJ to simply play your song while the two of you are on the dance floor. You'll get your first dance together with all your friends and family dancing around you and without all the extra attention.
Do a "first" fun activity instead of a dance. Try a yard game or whatever it is that you love doing together!
The Bouquet and Garter Toss
While these can be fun opportunities, they aren't for everyone.
An alternative to both or either is to do an anniversary dance. Have couples take to the dance floor. Your DJ will say a length of time and the couples who have been together for that many years or longer will stay on the dance floor. Keep going until only one couple is dancing. Share a beautiful bouquet or gift with them.
Sharing Your Vows
Exchanging vows is one of the most intimate expressions of love. That's why it is so important that you and your partner choose what you both are most comfortable with.
Here are some vow sharing options:
During your ceremony you can share personal vows (instead of traditional vows) to each other aloud.
You could have a song play during your ceremony so only you and your partner can hear each other exchange your personal vows.
You can repeat traditional vows along with your officiant.
You and your partner can share your personal vows during your first look and leave the traditional vows for the ceremony.
You can have a private ceremony where the two of you share your personal vows on another day or the morning of your wedding.
Toasts
Toasts are one of my personal favorite parts of a wedding day. It's a time where everyone gets to know you a little better through the eyes of the people closest to you.
However, if you or the people you'd like to offer toasts don't feel comfortable with the spotlight, some alternatives are:
Sharing toasts with a smaller crowd at the rehearsal dinner.
Those individuals sharing their toasts or letters with you two personally during a private moment.
Open mic toasts so that way whoever wants to toast can toast!
Asking people to share stories of love in all its forms throughout the evening.
Asking those you'd like to toast to share poems, scripture, or short readings instead of personal stories.
Wedding Party
For starters, you don't have to have a wedding party.
However, if you do want to include special people in your wedding day, you can involve the people you love in different ways. They could help greet guests to the ceremony, offer a reading during the ceremony, make a toast, or even just inviting them to your bachelor or bachelorette party.
Other options include:
Having one large party and not identifying who is on whose side.
Mix up the genders. You can have a man of honor or a best gal or person of honor. If you're a gal you don't have to just stick with other ladies being on your side. Same if you're a guy, and especially if you identify as both or neither gender. Just invite the people closest to you to be part of your day.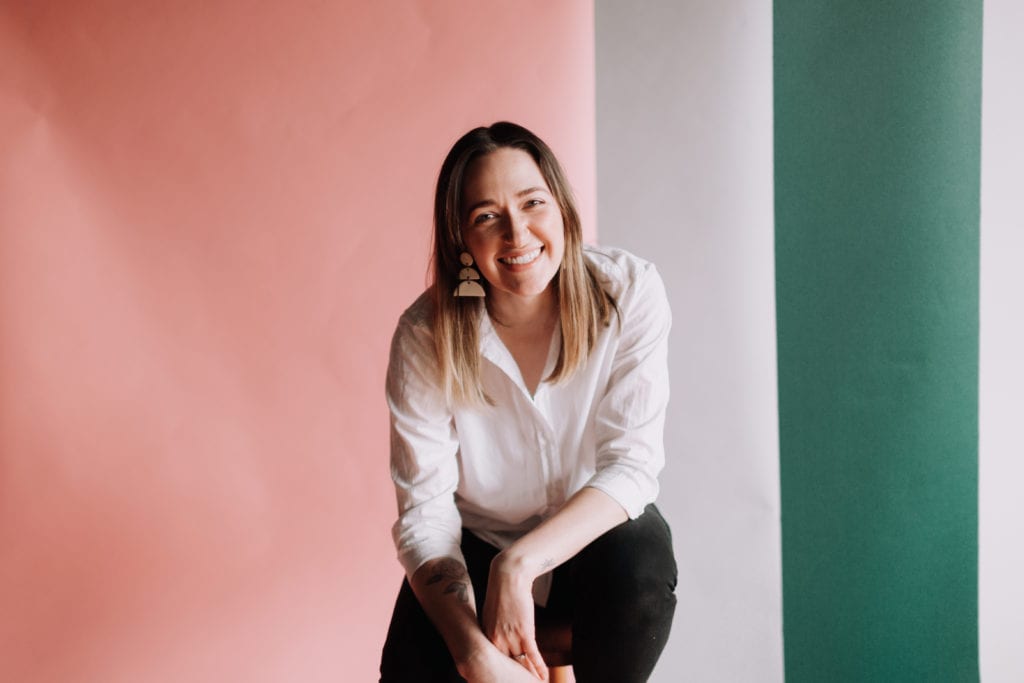 I'd love to hear your take on making one of these traditions your own. Reach out at [email protected] or find me on instagram at @unionswithcelia.