Written by | Mary Sue Hoban
Photographed by | Sean Reid Photography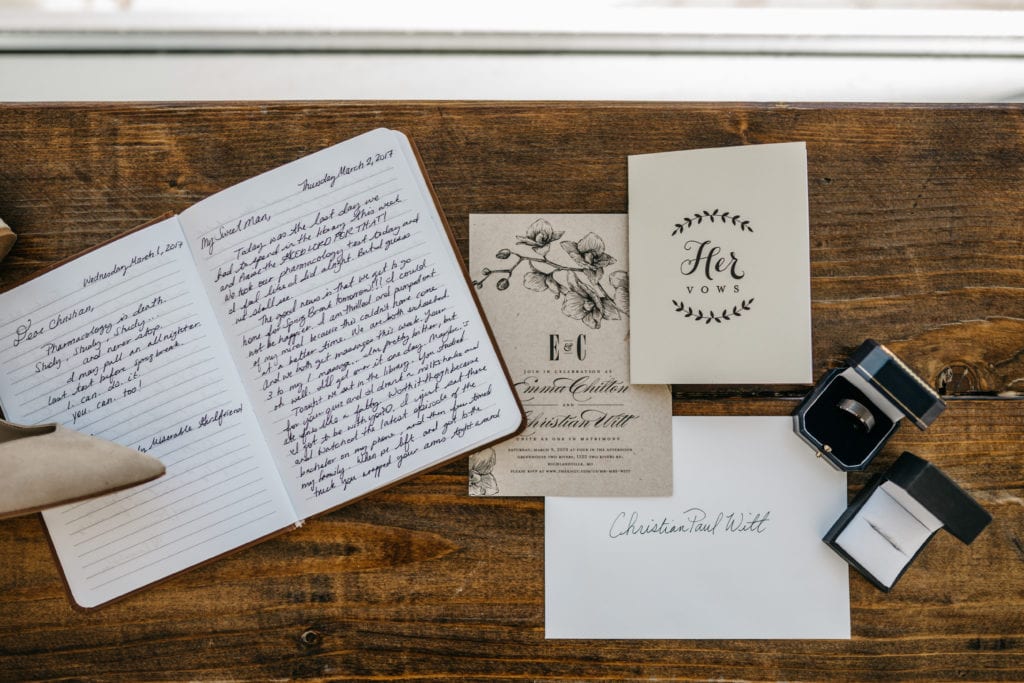 For Emma Chilton, summer 2009 was a normal break from school in Springfield, Mo., off to Happy Hollow Bible Camp in nearby Strafford, having fun with her 7th grade friends. However, for Nixa 8th-grader Christian Witt, that summer at Happy Hollow was different. He saw the one…and she had no idea he was there.

Fast forward to 2015, Harding College in Searcy, Ark., Emma is a sophomore sitting in Chemistry class. Christian, a junior at Harding, is in the seat behind her! He is still too shy to introduce himself. Recognizing him because her cousin had pointed him out in high school, Emma breaks the ice.

The two became study buddies and spent a lot of time together, but never alone. "I put him right into the Friend Zone," Emma laughs. For the next year, they and another classmate met for lunch and the three hung around with other friends. Then one day, Christian phoned. Did she want to go to Sonic for a study break? "He had never called me," Emma remembers. "I almost said 'no'." They had their first real time together and Emma returned home to tell her roommates, "I don't know what just happened, but something did."

The seed of romance had been planted, but progress was slow. Friends and teammates encouraged Emma to consider Christian as more than a friend, and to make allowances for his low-key, private personality. After spending more time together, Emma again spoke up. "I just blurted it out – I like you."

Then their story has a twist. Christian didn't fall headlong into romance, despite years of having feelings for her. Instead, he said he couldn't date anyone then. Now it was Emma in the Friend Zone. "I understood. He had responsibilities with football and school."

Once football season ended, the road to romance was clear. With a first official date in December, 2016, they grew to be more than study buddies and became engaged in April, 2018. Outdoor enthusiasts, they were hiking near Little Rock. In the woods, behind a beautiful waterfall, Christian proposed and Emma accepted. "I had a dream the night before that I was going to be engaged. I was so happy," Emma marvels. The two finished their degrees, graduating in December, 2018.

As soon as they were engaged, they chose March 9, 2019, as their wedding date. "There was no reason to wait. We were ready to start our life together." Their first task? Find a venue. She didn't have many specifics, but did dream of an outdoor wedding. March weather is risky, so they needed a flexible site. Scouting online, she found Greenhouse Two Rivers in Highlandville, Mo. As soon as she read the description of the big glass building under construction on 20 acres, she set up a tour and fell in love with the locale. They booked on the spot, almost a year before the new venue was complete.


For the rest of the wedding planning, the two students received much loving assistance. "Our families get along and enjoy each other's company. They made it very easy." Emma's grandfather would officiate. A minister, he had married generations on her father's side. Other choices were surprising. The bride and groom each had 10 attendants. "He didn't want to leave out any friends," Emma says of Christian. "So we went with a big number." The men wore navy and Emma's attendants selected their own gowns in shades of dusty rose and dusky purple.
Reflecting the couple's love of the outdoors, the bridal party's flowers and decorations for the venue all had a green, woodsy feel. Emma's sister made the bouquets, then decorated the wedding arbor and tables, including greenery runners. Centerpieces were eclectic; each featured a quirky item collected by the bride and assembled at a fun "make it" party.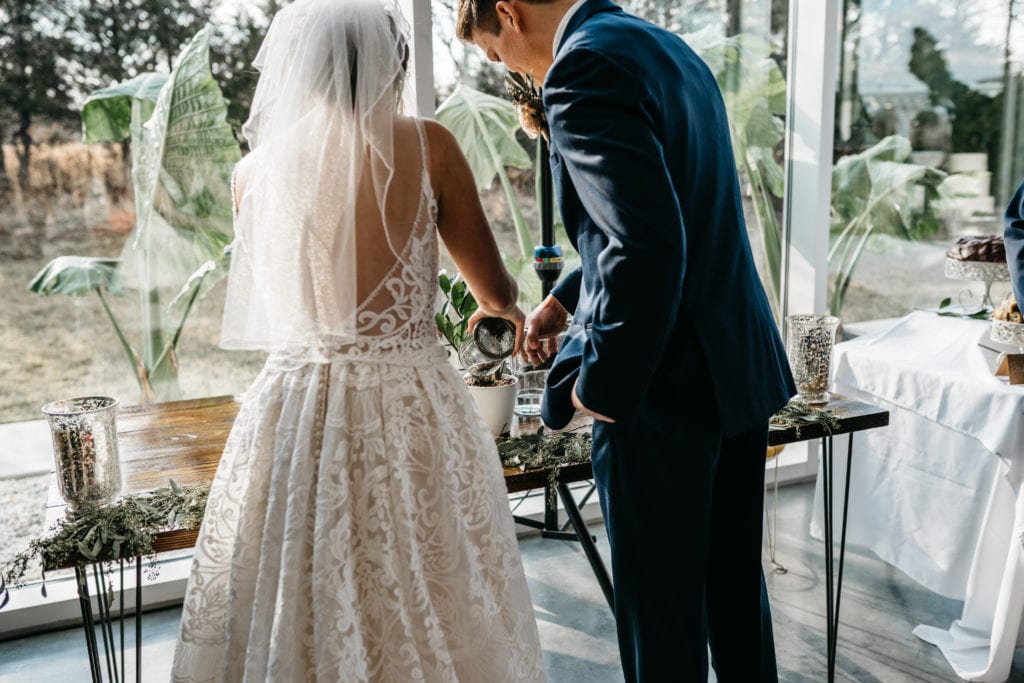 On the big day, it was too wet and windy for an outdoor wedding. Emma and Christian said their vows inside in front of 350 guests. The reception was fun and had a casual feel mixing catered food with tidbits from Chic-fil-A. The couple enjoyed a magic moment at their table facing their guests. "It was a great feeling to see all those people we love, together, supporting us."
The Witts started their married life with a road trip to Miami, Fla., and then a cruise. Along the way, they saw Nashville and camped outside Chattanooga, Tenn., plus on the beach in St. Augustine, Fla. Their travels continue as they relocated to Greenville, S.C. No doubt this couple (that didn't meet at camp) will happily explore the adventures that lie ahead.
XOXO