Image by Lighter Focus Photography
EXPLORING PHOTOGRAPHY STYLES
Choosing a wedding photographer is a highly personal decision. It's important for you to consider your style of photography and find a photographer whose work resonates with you. When choosing a photographer, take the time to review their portfolio, browse through their previous wedding albums and assess if their style aligns with your vision for capturing your wedding day.
Meeting the photographer in person or having a consultation can help gauge your comfort level and rapport with them. Feeling at ease in front of the camera is huge for capturing natural and relaxed photos, so choosing someone you connect with personally can really make a significant difference.
We have defined the basic styles of wedding photography, but photographers often develop their own unique aesthetic over time, incorporating multiple styles and techniques into their work. While they may have a predominant style or approach, it's common for photographers to have a versatile portfolio that showcases a range of styles and techniques. Don't limit your expectations based solely on a single style description. Look for photographers who demonstrate creativity, artistic vision, and have a keen eye for capturing meaningful moments and consistent bodies of work.
Keep in mind that wedding photography is an investment in preserving your memories for a lifetime. While price is a factor, it's equally important to prioritize finding a photographer whose style and artistry align with your preferences. Remember, there are no do-overs for your wedding day, so finding the right photographer who can capture it in a way that resonates with you is key.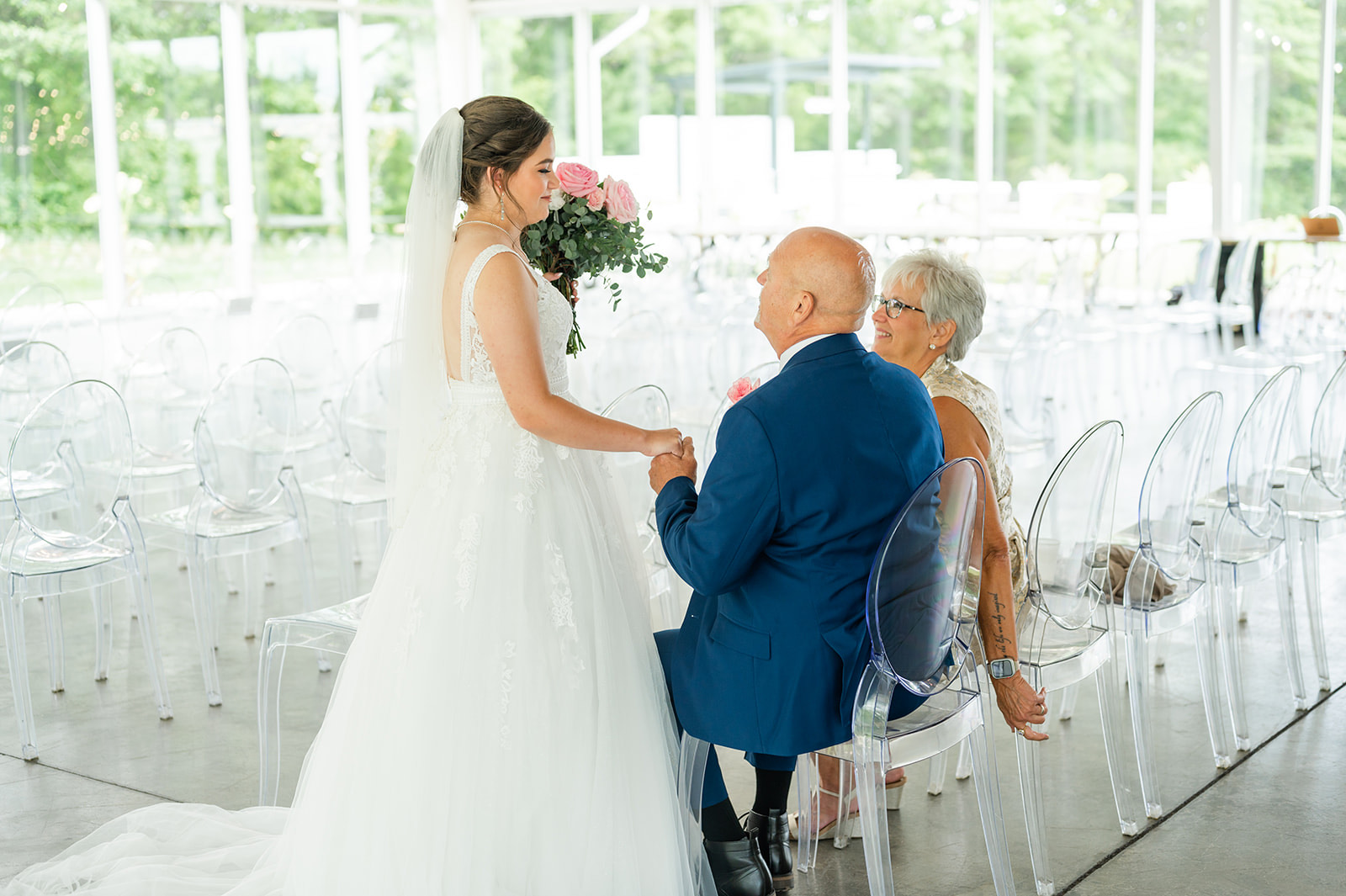 THE STYLES
CLASSIC
The emphasis is on capturing essential moments and group shots with a traditional approach. This style is characterized by timeless and formal poses. The photographer typically directs and poses the subjects in a traditional way, capturing essential moments such as the exchange of vows, first kiss, and cake cutting. The focus is on documenting the key events of the wedding day in a traditional and elegant manner. The images tend to be timeless and conventional.
LIGHT & AIRY
Characterized by a blend of bright and airy lighting, admiration for wedding details, emotional storytelling, and a preference for natural outdoor settings, these photographers aim to capture the beauty and essence of each event. The emphasis is on bright and soft lighting, often resulting in images that appear fresh and ethereal. This style often utilizes pastel tones, gentle contrasts, and a delicate balance of highlights and shadows to create a dreamy atmosphere.
PHOTO JOURNALISTIC
Also known as candid or documentary style, this approach aims to document the wedding day as it unfolds naturally. The photographer captures candid moments and emotions, telling a story through the images. There is minimal posing, and the focus is on capturing authentic moments and interactions as seen as an observer.
VINTAGE
This style seeks to capture a nostalgic and timeless feel by utilizing vintage aesthetics and techniques. The photographer may employ various editing techniques to give the images a vintage or film-like look. This style often evokes a sense of nostalgia and romanticism.
FINE ART
This style is characterized by its artistic and creative approach. The photographer may incorporate unique compositions, dramatic lighting, and creative post-processing techniques to create visually striking and aesthetically pleasing images. The emphasis is on producing images that are more like works of art.
DRAMATIC
Dramatic wedding photography aims to create images with impact and grandeur. The photographer uses dramatic lighting, unique angles, and bold compositions to create visually stunning and emotionally powerful images. This can include using backlighting to create silhouettes against a vibrant sunset, using off-camera flash or artificial lighting to add drama and highlight specific elements, or utilizing natural light sources like window light or string lights to create a soft and romantic glow.
EDITORIAL
This style draws inspiration from fashion and editorial photography. The photographer may direct and pose the couple in a stylized manner, paying attention to fashion-forward compositions, dramatic lighting, and unique angles. The resulting images often have a polished and glamorous feel.
XOXO, MET WED