Each couple's relationship is different and unique, just as each engagement ring should be different and unique. This symbol of love is a personal and outward expression of your relationship and commitment to becoming a married couple. So how do you choose one that best represents the two of you? Luisa Smith, owner and custom jewelry designer of Cornerstone Fine Jewelry clarifies some of the latest trends to help you select the best bling for your betrothed. 
As Luisa explained, "Historically, diamonds were never the 'go to' stone for engagement rings. Generations ago, people took a piece of family jewelry, which was often a colored gemstone like a sapphire or ruby, and used that for an engagement ring. Now we see history repeating itself as gemstones are making a huge comeback." Fast forward to 2022, and many couples are opting for colored gemstones as an engagement ring. There has been a resurgence in color – sapphires, topaz, spinel, rubies, the choices are endless!
Grooms often want to give their bride something unique. A local groom recently came into Cornerstone Fine Jewelry and wanted to create such a ring for his bride. He knew he wanted a colored stone that would change colors in the light and opted for a lab-grown alexandrite stone in a kite setting. This beautiful stone alternates between blue and violet. Paired with small moissanite stones, which look like diamonds but have more of a sparkle, set along the sides of the band, this one-of-a-kind engagement ring is elegant, modern and funky. When searching for that perfect ring, Luisa asks questions like: what is her favorite color? Style? Favorite era? By understanding the person who will be wearing this creation, she can help select the perfect engagement ring. 
Lab-grown gemstones and diamonds are all the rage right now. Lab-grown and natural stones possess the same physical, chemical and optical properties. The only difference is their origins. Independent labs have perfected the technology to take a sliver of a natural diamond or gemstone, add the right pressure and growing conditions and voila! You have a perfect centerpiece for your engagement ring! This process shaves off billions of years to create these scientific marvels and you cannot tell them apart from a natural stone. If you want a beautiful, timeless stone, you can get the same look and not have to break the bank! Lab-grown stones are much less expensive than natural stones, saving you a ton of money and staying within your budget.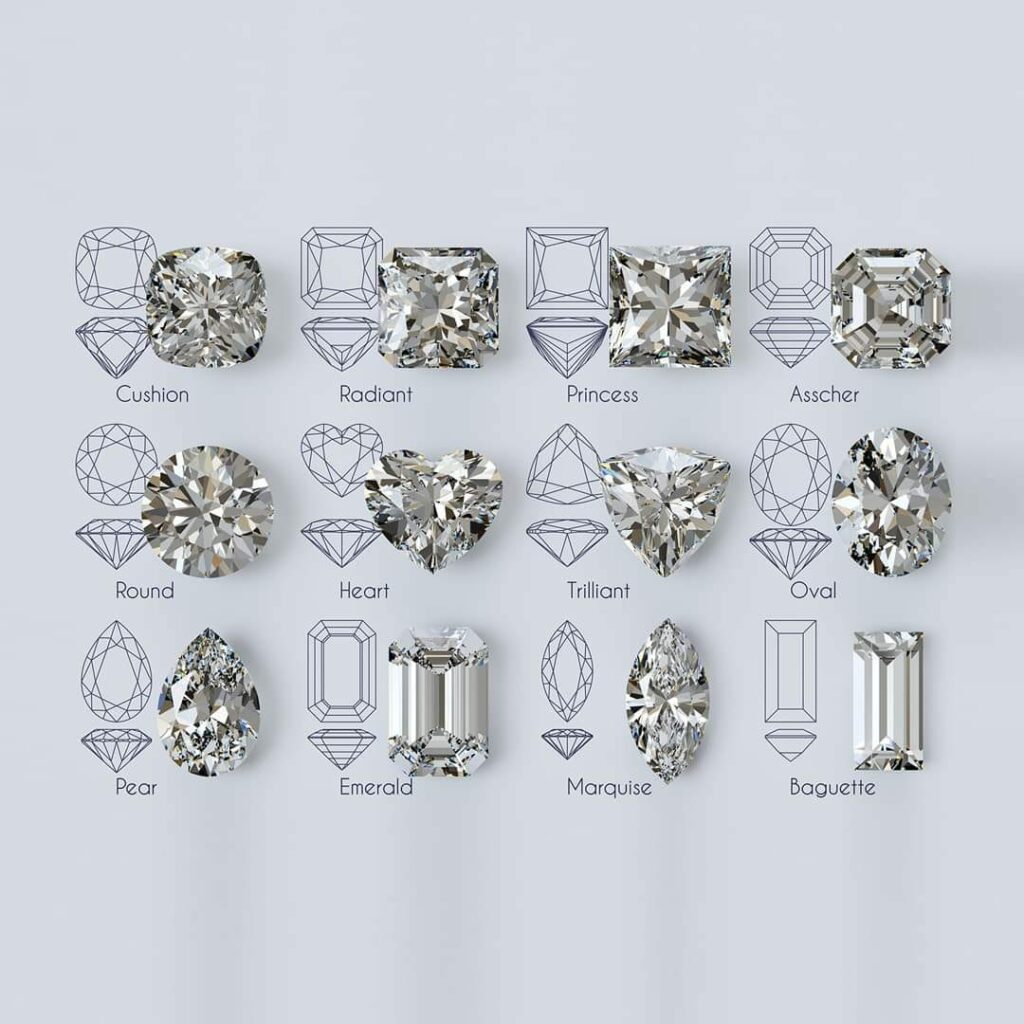 But you want to stay traditional and use a diamond as a token of your betrothal, you can still create something personal and special. Many couples are pairing different shaped stones with a different shaped setting, like a hexagon setting with a round diamond. Talk with your jeweler about different options, the possibilities are endless and beautiful.
One stone is not enough? Let us help you choose! A double stone can represent two people coming together as one. Many recently engaged celebrities like Megan Fox and Ariana Grande are sporting this double-stone style. Or have you heard of "Toi et Moi" style rings? This french term means "you and me." The ring has two stones and coils around the finger. While a Toi et Moi ring feels modern and unique, this design has actually been around for centuries. It is a symbol of togetherness and represents how the two stones, just like the two of you, accent each other's beauty.  Need more than two stones, what about three? A three stone ring can symbolize a couple's relationship journey – past, present and future. Still wanting more bling? A diamond halo design has a center stone with a collection of round pave` or micro pave` diamonds, bringing attention to the center stone.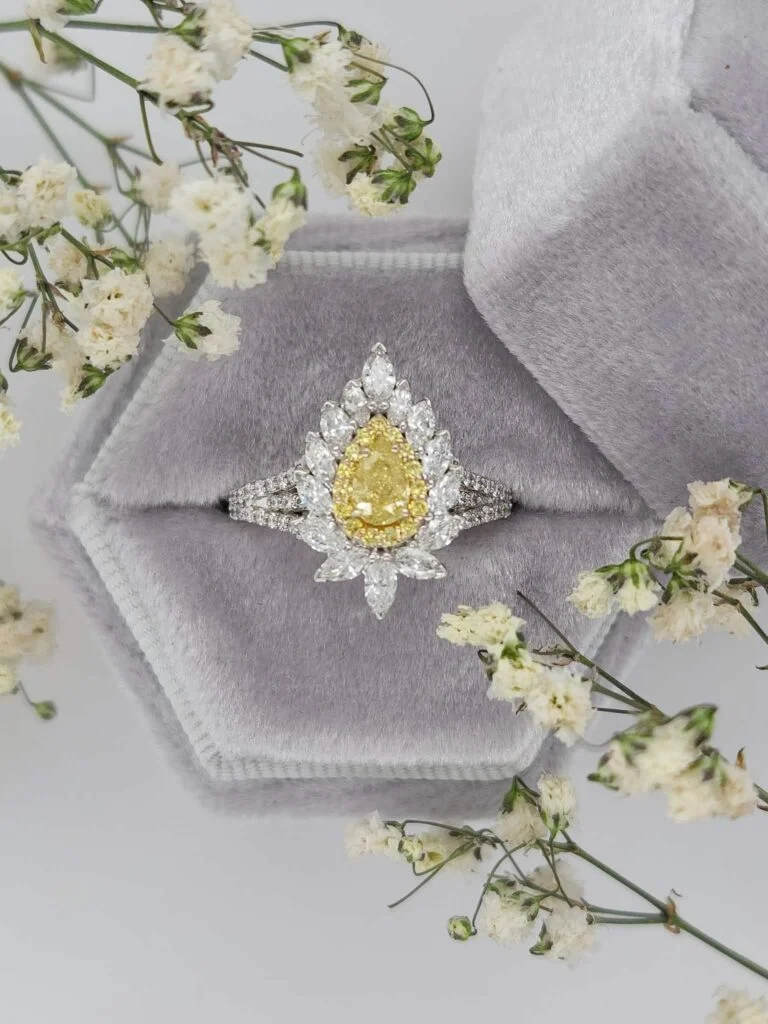 Once you have decided on a stone, it is time to talk metals. "Yellow gold is hot right now," says Luisa, "it is back and trendy." She is also seeing lots of ornate filigree and bands with floral accents. Recently at Cornerstone Fine Jewelry, a bride had flower petals engraved onto her band, so her husband had matching petals engraved onto his. Luisa has had requests for things like dates, phrases, names, significant moments all engraved onto the outside of the couple's bands. Expect to see more ornate and grandiose designs this year in both the metals and stones.
Yes, contour stacks are still hotter than ever. Many brides have become bored with matching sets of rings and bands and opt for a contoured stack. You could even stack a variety of gemstones on top of your engagement and wedding band, accessorizing and changing your look daily!
Maybe your betrothed was so excited about popping the question at the perfect moment, but they did not quite choose the exact ring you wanted. Cornerstone Fine Jewelry can take that initial engagement ring and re-create the ring of your dreams. So whether you choose your engagement ring together or leave it in the hands of a soon-to-be spouse, this is a piece of jewelry you will wear for a lifetime. Make sure it is a unique representation of your love for each other. 
Written by: Meg Daniel