If we were to show you Industrial Grove two years ago, you wouldn't believe your eyes. Maybe that's not the best selling point, but it's the truth. We began the process of renovating this venue back in April of 2020. On the brink of a world-wide pandemic where people were retreating to their homes, we were betting on the comeback and building a place for people to one day gather again. We knew this old warehouse had a lot of potential, but honestly, had no idea the grit it would take to see this process through. Renovating is hard. Renovating 11,000 square feet is nearly impossible. However, there have been a lot of unexpected blessings, lessons worth learning, and an incredible support system built along the way.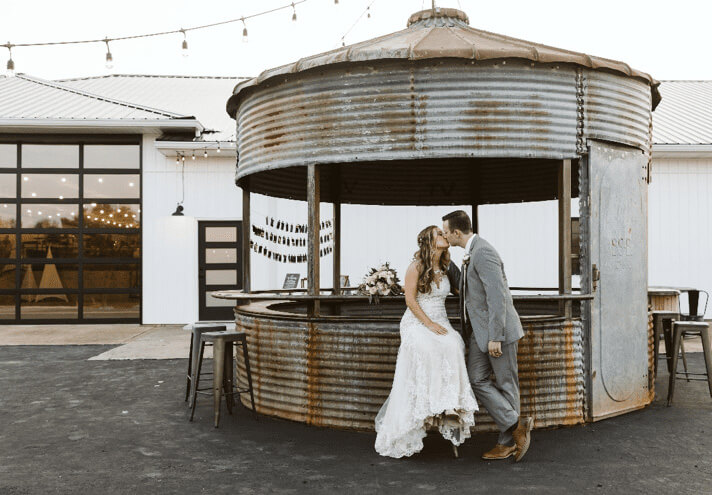 I, Hannah – owner of Industrial Grove, have always advertised myself as someone who is learning about the "wedding world" alongside my couples. I am only 26 years old. I love the friendships that have occurred authentically just because I get to be a part of the couple's big day. So, from friend to friend, here's what I have learned from being in the wedding world for our short time.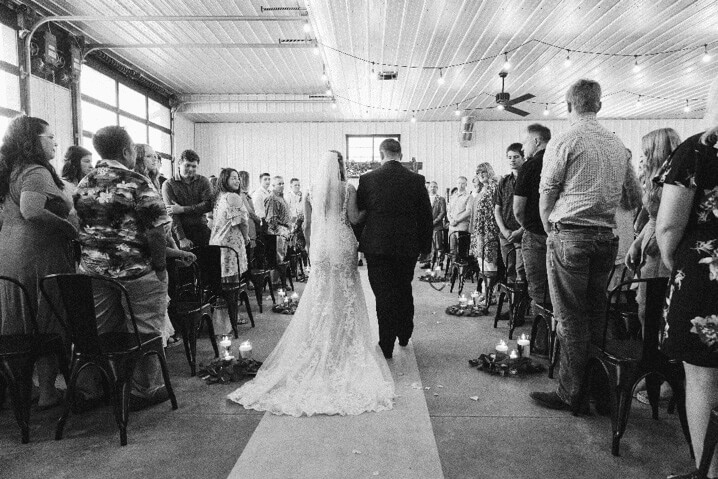 Wedding vendors are the most creative, fun, and hard-working people. They will go the extra mile, bring such a fun atmosphere to your day, and create literal magic for you to always look back on. Work them into your budget. Planners, photographers, rentals, florist, DJs, balloon artist, whatever would be the most beneficial for you. As a venue owner, I can tell you there is a world of difference between a wedding that hired their favorite vendors and the weddings that didn't.
Take sunset pictures with your significant other. Mainly to carve out time during the evening where the two of you can spend some time together. Once weddings start going, it's like a ball rolling down a hill; they move quickly!
Don't forget to eat! Nobody likes a hangry bride/groom. Don't worry – I will be there to remind you!
Make it about you. I know you hear this a lot, but it's so true! Don't want a long ceremony? Don't do it! Want breakfast food? Serve breakfast food! Want 15 bridesmaids? Bring 'em on, we got room! At the end of the day, weddings always turn out. The huge amount of stress we put on the day is a lot of times, unnecessary. Remember, at the end of the day, you'll get to be married to the love of your life. That's all that matters.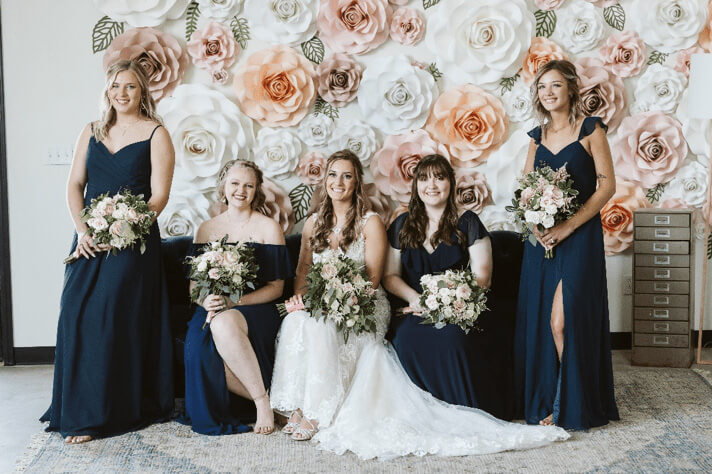 Interested in learning about the venue? Here's the details!
We had our first weddings in July 2021, but were booking into 2023!
The venue holds 300, with tables and chairs for up to that amount.
Indoor/outdoor ceremony space
Indoor/outdoor bar
Huge bridal and groom suite
Vendor flexibility
14 hour daily rental or a weekend package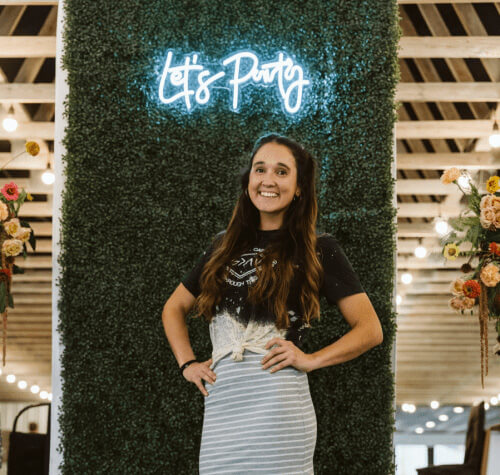 Hey! I'm Hannah, the owner of Industrial Grove. I would love to help you celebrate your big day. I am a 7 on the enneagram, lover of coffee, The Office jokes, and breaking it down on the dance floor.
Instagram: @industrialgrove_fg
Email: [email protected]
Web: industrialgrove.com