You think you have accounted for and budgeted for every imaginable expense, yet many brides and grooms overlook one important payment: the tip. Wedding gratuities are not just for great service, they have become a customary practice. You can, and should, generously tip wedding vendors whose service exceeds your expectations. They are doing their best to make your special day stress free and perfect. Since vendor tipping can add up quickly, costing anywhere from a few hundred to a few thousand dollars, depending upon the size of your wedding. While some vendors include gratuities in their fees, many will leave the amount up to you. Here to explain and dissect who and how much to tip are three of the area's experts. These wedding coordinators; Misty Willinger of Misty Willinger Events, Kayla Sheets of Vintage Country Event Rentals & Coordinating and Jenna McCammon of Cue the Confetti Event Planning, have all helped coordinate, plan and execute hundreds of weddings in the area and are ready to share their "tips" on how to show your gratitude to your vendors.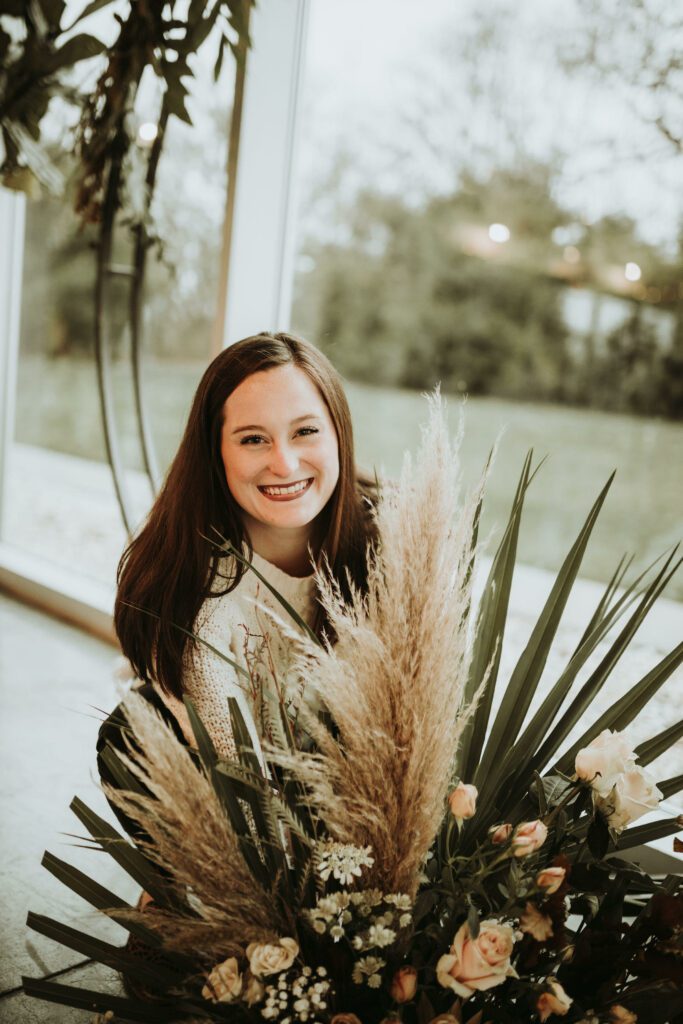 METROPOLITAN WEDDINGS: First of all, thank you ladies for explaining the ins and outs of tipping. This can be such an awkward subject for many brides and grooms. We appreciate your insight. Let's go down the list of various wedding vendors and get your thoughts!
Wedding Coordinator

MISTY: This tip is at the discretion of the client. Most often, it does happen. It is certainly not expected, but always appreciated. If you have a wedding planner that went above and beyond for you, then absolutely!

KAYLA: Event coordinators often do not expect a monetary tip, but a thank-you note, referral, Google review or social media post are so appreciated!

JENNA: The most meaningful tip I ever received was recently I had been working with this couple for over a year. On the day of the wedding, the bride's parents pulled me aside and told me how much they appreciated all that I had done for their daughter's wedding and handed me a generous tip. Their kind words brought me to tears!
Minister or Wedding Officiant

KAYLA: This depends. If you attend their church, then yes, it should be a larger donation than if you just hired them to officiate your wedding. $100 is a good amount.

JENNA: If they did your premarital counseling as well as officiated your ceremony, then a larger tip definitely. If they are affiliated with a church, then a donation to the church in their honor and a small personalized gift to the officiant is appropriate.
Makeup and Hair Stylist or Barber

JENNA: Tip a little more than normal. 10-15% is standard if you were at their salon, but this is your wedding day and 20% is appropriate.

KAYLA: 20-25%. If each bridesmaid is paying for her own hair and makeup, they would tip individually. However if the bride is paying for everyone, then she should tip 20-25% of the total bill.
Caterer and Staff

MISTY: This is really important to note when looking at the banquet event order – there is a difference between service charge and gratuity. If it is not clear on your bill, be sure to ask. Some caterers will add 18-22% gratuity. If it is not already included, definitely tip the same percentage (18 – 22%) of your overall food cost. The cost of a server is not a gratuity – every vendor is different, so do not hesitate to ask.

JENNA: Sometimes caterers will charge gratuity ahead of time, which makes it easier. If not, be prepared to tip 10-15% of the total food cost. Because it is a more expensive service, 20% can be a lot. But if you are just picking up products, like the food or cake, you do not have to tip. If they are offering a service, like delivering the food, preparing it, serving the food as well as bussing tables, definitely be prepared to tip the staff.
Bartender

JENNA: Some bar packages already include gratuity. If you are having an open bar and you've paid for the alcohol and bartenders ahead of time, the staff typically won't receive many tips at all, even with a tip jar. Also, if it is a cash bar and your guests are paying for the alcohol, still give the bartenders 10% or more of the total.

MISTY: Again, check your contract with your vendor. Some companies will include gratuity on their invoice. Otherwise tip 18-22%. Note it is totally up to you if you want the bartender to put out a tip jar or not.
Musicians or DJ

JENNA: Yes, yes, yes! 15-20% for every single musician. If it's an entire band, give them 15-20% of the overall bill to be split among themselves.

MISTY: Yes! For your ceremony musicians, $25-35 each. If you have a live band for the reception, $25-50 each. If you have a DJ, this tip is based purely off of the experience and usually tipped at the end of the evening, $50-200.
Photographer and Videographer

MISTY: Yes! We always recommend $100-200, plus if there is a second photographer helping, $50-100 for the assistant.

KAYLA: Especially if your photographer is just starting out, 20% of the invoice is appropriate.
Florist

MISTY: Florists are often forgotten since they come and set up earlier in the day. If you arrive at your venue and see that it has been transformed into something that is magically beautiful, then yes,$100-200 is appreciated.
Delivery Drivers of Cake, Rentals, Etc.

KAYLA: $10-15 each. Many bigger rental companies have hired extra delivery staff.

MISTY: It is always nice to give them a tip, especially if it is a big load they are delivering. You can always call ahead and ask how many people they will be sending out to deliver your rental items.
Limo or Other Transportation Drivers

JENNA:  Tip 10-15% of the overall cost of the ride. If he put up with you being a little crazy – then that is an automatic extra!

MISTY: Every transportation company is different so be sure to check your contract to see if it is already included. If not, $25-50 for your driver is appropriate.
Venue Clean-up Crew

MISTY: Ask your venue if they plan on having staff on site throughout the day. Typically tip $25-50 per person.

KAYLA: If your wedding venue offers a cleaning crew, then yes, you should tip them. They often are there late at night, cleaning up your mess. $15 – 20 each or 20% of the bill to be split among the crew should be fine.

METROPOLITAN WEDDINGS: Any other tips we need to be aware of?

KAYLA: Hire a wedding coordinator to hand out the tips and handle the awkward conversations so you do not have to. Many couples will put cash in labeled envelopes and give those to the coordinator to hand out the day of the wedding. You can always follow up with a personalized thank you or review for those vendors that went above and beyond your expectations. You can also call your vendors (like the caterer and bar service) a week or two before your wedding to find out how many people they plan to use to staff your event so that you can plan accordingly.

JENNA: Your larger vendors like a photographer, venue or florist respond well to personalized gifts. If you follow them on social media, you can figure out what they like – their favorite wine, if they are a fan of Andy's custard or their favorite sports team and give them maybe a bottle of wine, gift card or tumbler with their favorite team logo, along with a personalized thank-you note from both the bride and the groom. You should see their faces light up! Always plan ahead and have envelopes with checks or cash on hand. Assign a trusted person (your mom or the wedding coordinator) to hand out these gratuities. Forgetting to tip a vendor is definitely embarrassing.

MISTY: If you do not have a wedding planner, you just might not know that tipping is customary. As a wedding planner, we talk about the budget from day one. Do not wait until two weeks before your wedding day to discuss gratuities. A handwritten thank you note with the cash is always appreciated, as well as leaving a great review! The wedding planner will give your tips to your vendors on your behalf.