IMAGES & WRITING BY CANDY B. PHOTOGRAPHY
"I almost emailed you to cancel the session, and then I thought to myself, 'No' this is perfect timing. This is for me and no one else." She said to me just as the session was about to begin.
I admired her strength and determination. At the end, we took a moment to look at a few shots on the back of the camera. Her eyes teared up and so did mine. She told me of some struggles in her life and how she had originally booked for one reason but due to recent events in her life that had now all changed. This session meant more to her now than it did in the beginning when she first booked the session with me.

There are so many preconceived notions as to what Boudoir is all about and the reasons why booking such an intimate session appeals to women. The reasons aren't always as black and white as you may think. Throughout my years of experience working with women, I have found that there are usually one of five reasons why a woman wants a Boudoir photo session, and I'm here to tell you that these women will ALWAYS uncover personal intentions that they didn't even know they had. Even if her Boudoir journey starts out as a fun treat for her significant other, it will inevitably end up being 100% for her in the end. A Boudoir session is not about what she wears or doesn't wear. it's about the experience and the end result. When asked what to wear, I tell all my clients to wear what makes them feel good, confident, and sexy. If that means wearing a loose, off the shoulder sweater, bring it!" Because it's about the experience and the end result. The session is ultimately for her and she'll often be surprised as she discovers this isn't something she just wanted like those designer shoes she spotted last week on the plaza; this is so much more. It's something she needed. In many ways the session can be therapeutic, which is why having the right photographer is so important, but we'll save that for another time. This is all about her "why".

1) The Bride-to-Be
This has been trending for a while now, most especially in recent years. This is the girl looking to shock her future husband, the love of her life. I hear it all the time: "He would never think that I would be willing to do this for him!" or, "He's going to be so blown away!". She's also the girl that has been working hard to fit into her dress. She's excited about her day and feeling pretty good about herself and life in general. This session documents a time where she is on the cusp of a new chapter, being a bride and becoming a wife. It's a time where she may be feeling on top of the world and the excitement of it all is contagious, to say the least.

2) Anniversaries and Special Occasions
Her Wedding Anniversary or Valentine's Day is just around the corner and she's looking for a unique gift for her other half. Something her partner may never expect or in some cases they've already had a conversation about it together. She's looking for something fun for him, but also fun for her. It presents the perfect opportunity to buy a couple new pieces of lingerie too.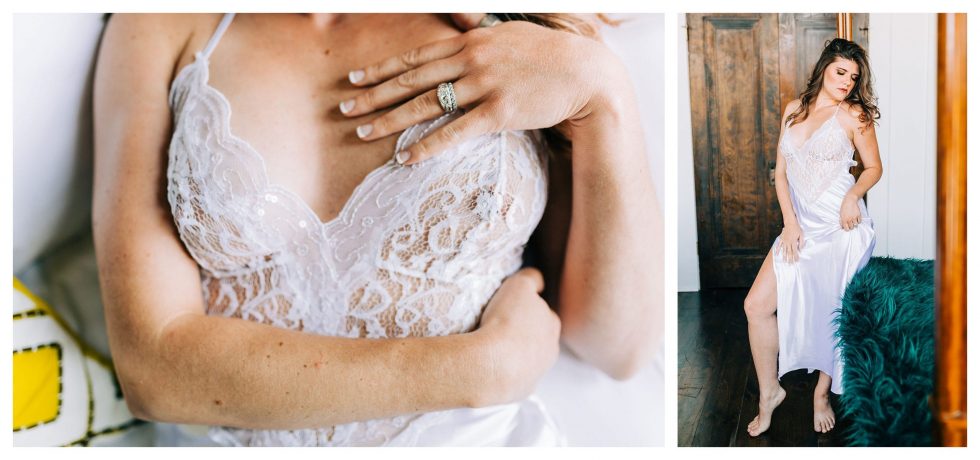 3) Status Change
Life throws us curveballs, it happens and when it does,our self esteem tends to take a hit. These sessions can serve as a reminder for her that no matter the reason for the status change, she is a beautiful person and can still rock it with the best of them. It brings back that confidence in her, even if in the beginning she feels she has to fake it (fake it till you make it right?), by the end she's beaming. She has a renewed sense of being in control of her life, and she can take on the world.
4) Body Transformations
There are so many kinds of transformations her body could have gone through. From changes she can control, such as fitness and health to perhaps something beyond her control such as physical or cosmetic changes after an accident or battling cancer. Regardless of the nature, she's in a new place of appreciating her body, what she has battled, and the things she's overcome. She has an inner strength that she wants that visually captured. It's truly an inspiring session for not only her as a client, but also for the photographer.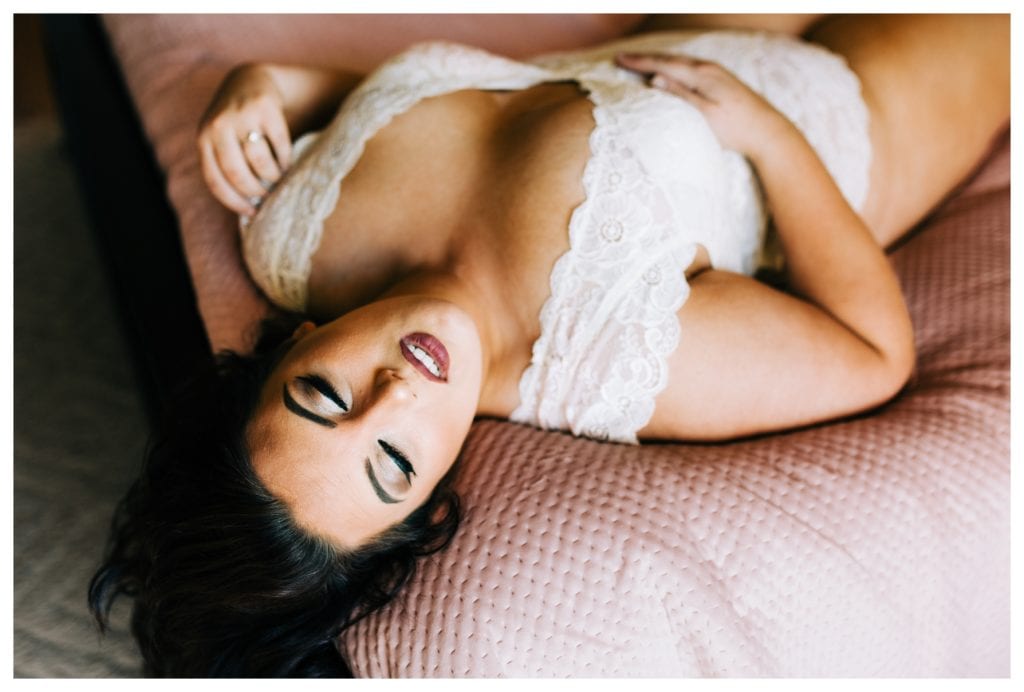 5) Motherhood
While I'm sure some may think motherhood could be considered as Body Transformation, it really is so much more than that. A woman's body has gone through some incredibly amazing transformations through the course of pregnancy. After such an event however, she may be left feeling very unsure of the changes to her body. More than that, she is also likely to be somewhat unsure of this new role in life…"Mom." Moms aren't sexy, right? They have diapers to change, feeding tiny humans day and night, and feeling a little lost in a never-ending list of taking care of a household. She has naturally taken a back seat in the Volvo of life and put everyone else first. Her role as "Wife" may have even taken a back seat. I remember One client who confessed,"I had my first baby 9 months before my session and wasn't loving my post baby body, but I really wanted to do something special for my husband for our anniversary and thought it would be a good way to reignite things for us and feel more comfortable in my new skin." For her, the session was about feeling comfortable in this new skin that she's in and reigniting that flame!

As you can see, there are many reasons women books a Boudoir session, but underneath them all it comes down to this: She wants to love the skin she is in. She wants to show herself that she too has the confidence to rock it and that she's absolutely worth it!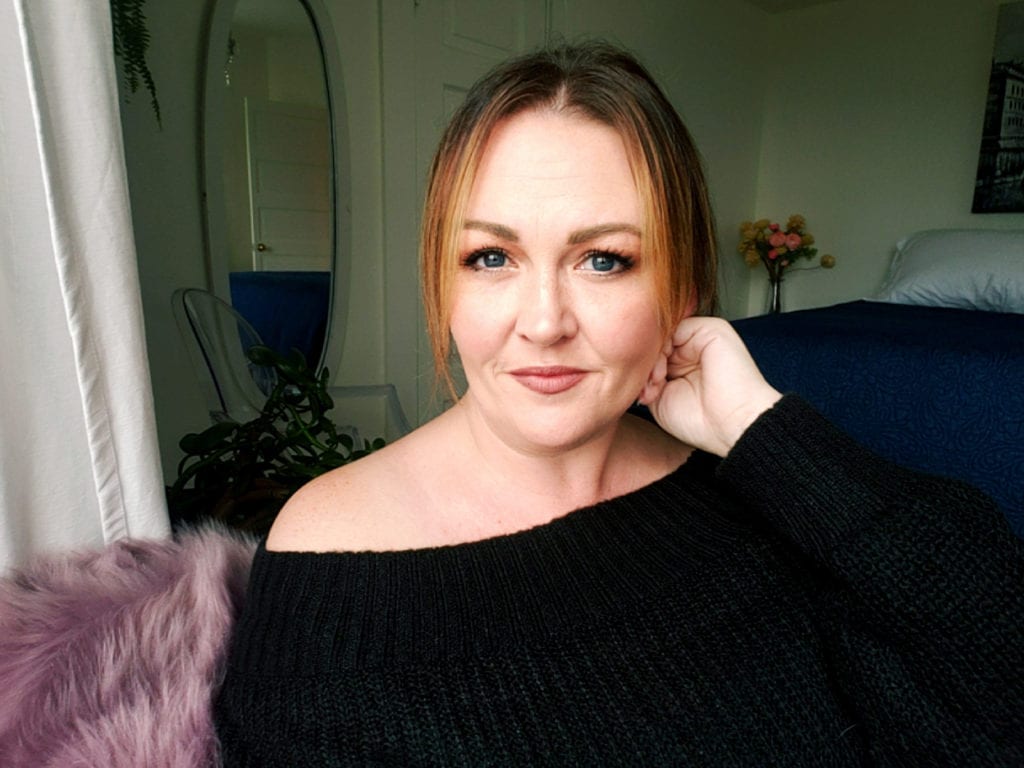 ABOUT THE WRITER:
Candy has been in the Photography field for over 13 years. She has a background in Graphic Design and a passion for working with women. When she's not behind the camera she can be found with her husband and three children roaming through Lowes, playing board games and discovering new ways to organize a home of five.
Born and spent my childhood in the Los Angeles area of California and my teen years to now in Missouri. I love to travel, airplane rides and meeting new people. I also have a weakness for chocolate chip cookies and iced coffees!
More from Candy: www.lovecandyb.com/theblog