At Huscher Hill you will find picturesque backdrops everywhere you turn with a variety of styles to fit anyone's taste. Whether you are looking for flowers, grasses and trees – rustic, vintage or western – even classy, boujee, or bohemian; they have a perfect area for you. This will probably be the most photographed day of your life and Huscher Hill is a photographer's dream, the possibilities are endless.   
They are conveniently located in southeast Springfield in the Galloway area. Being in the city has many advantages, from guests to caterers, everyone will love having your wedding close by and easy to find. Huscher Hill is on five beautiful acres complete with a 6,000 square foot building, a barn, three ponds (and waterfalls), two gazebos, a steam engine, caboose and much more! It is secluded from the hustle and bustle of the city, but yet it's close to everything! It's park-like setting is very peaceful and full of nature. Their gated driveway protects the privacy of their guests and provides an intimate environment.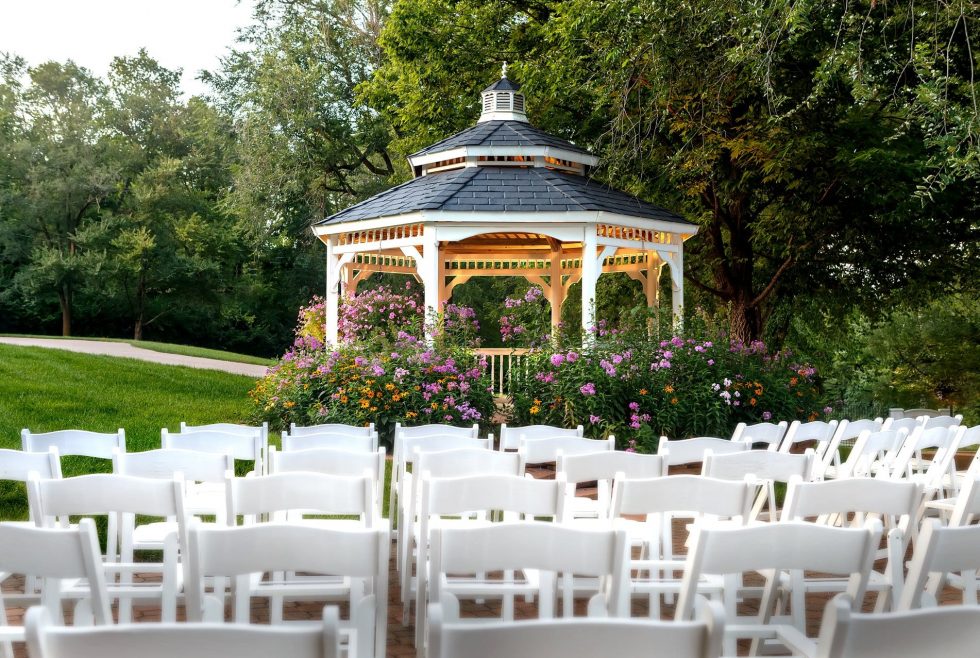 They have several different areas outside that could be used for your ceremony. One of the two most popular spots is nestled in a valley near one of their ponds and waterfalls to create a very peaceful space. Another great area is around their beautiful white gazebo. They can offer you both outdoor charm and indoor comfort with a touch of elegance. Contact them to set up a tour so you can see this amazing property.
417.425.6410
www.huscherhill.com
3417 South Lone Pine Avenue
Springfield, MO