Often times as I, Misty, Owner/Lead Planner of Misty Willinger Events, am booking new clients for wedding planning services, I often get the question "what is the 'save-the-day kit' as listed in your packages?" Depending on the Wedding Planner you select, they may also call this their "emergency kit." Don't worry – it is not scary!
A great wedding planner is always prepared for everything – the big, the small and everything in between. The ability to jump in like a ninja at any time to address a mishap, I must say, is an exciting part of the job. Not the mishap, of course…the ninja part! When things go slightly wrong or get stressful, it is my job, as your wedding planner, to be the calming presence that comes prepared with solutions. It is not uncommon for people to say to me, "how are you not stressed!?" The answer is that I am a well experienced professional. I plan weddings for a living – hundreds! It's no surprise, wedding days are full of moving parts, deadlines that need to be met, and lots (lots!) of people! It is my job to ensure that my couples, and their families, are not all consumed in the little details that may cause stress – leave it to your wedding planner [we actually think those tiny details are fun!].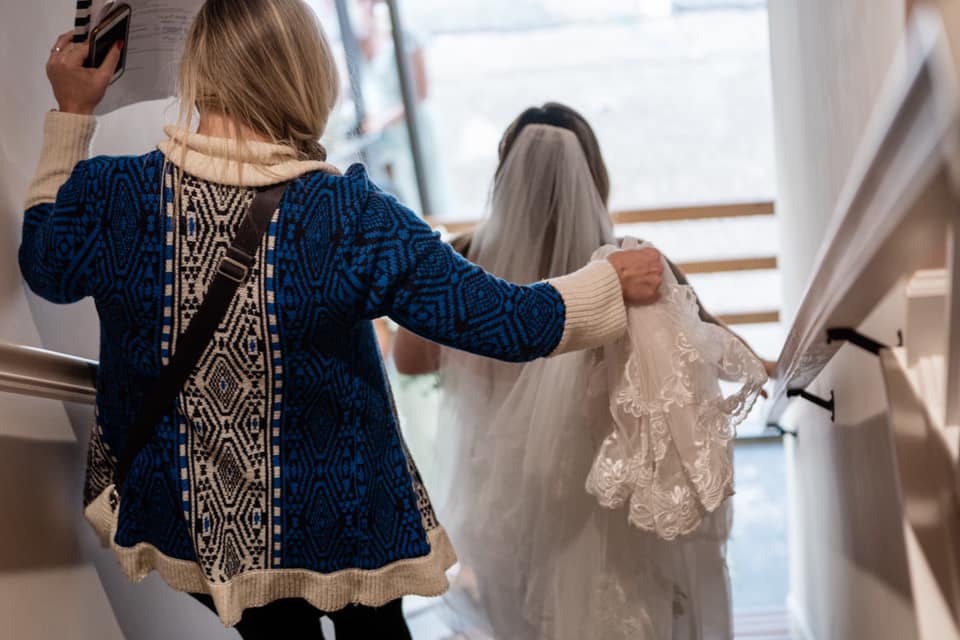 Back to the not-so-scary "save-the-day kit!" I will say, my kit is rather large, so instead of boring you with the laundry list of items I always have on hand, I will give you a few of the top items I find myself always pulling out throughout the day! It is these items you can find in my mini-kit, aka fanny pack, strapped around my waist. Anyone else thrilled that the fanny pack is back in style!?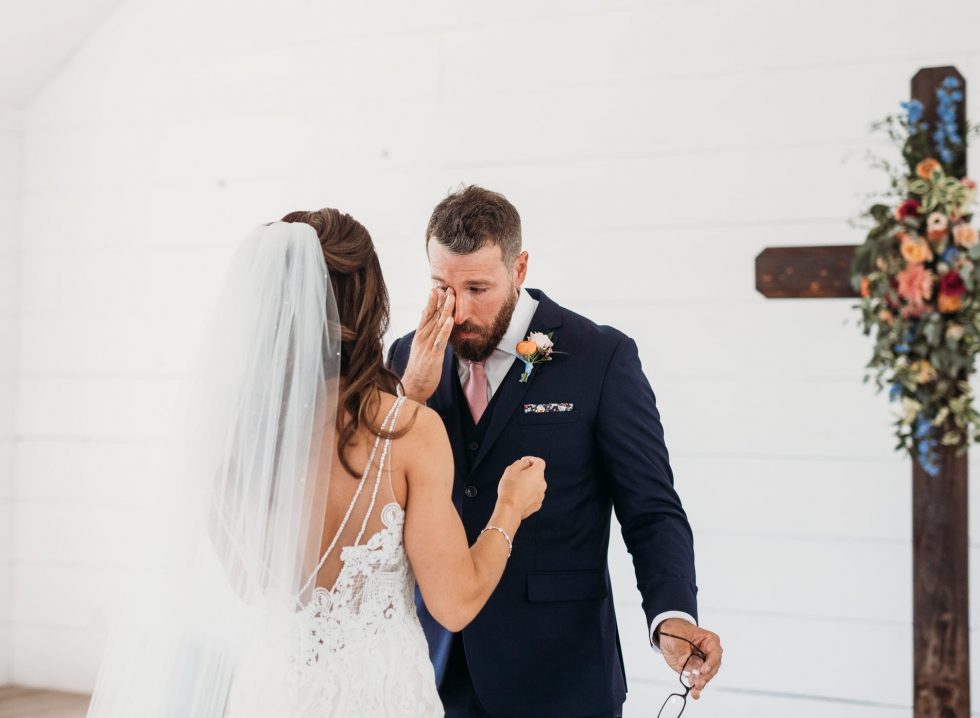 Tide To Go This is an easy one. There is always one person, whether it be a bridesmaid, the bride, groomsmen or mom, that inevitably gets some sort of stain on their beautiful attire. Red wine, anyone? Perhaps you accidently got makeup on your white, custom bridal face mask? (BTW, I still can't believe that is a thing!) Tide To Go to the rescue!
Sewing kit Make sure your wedding planner knows how to sew – no doubt it will come in handy! Unfortunately, rips and tears happen from time-to-time. When someone accidently steps on the brides dress and causes a rip, we can swoop right in and stitch it up as though it never happened! Perhaps the bustle of the train is not cooperating or you are missing a button? No worries, we can sew the train on both sides to match perfectly. It is super imperative that this sewing kit include scissors! Big scissors, small scissors, medium sized scissors – all the kinds! From cutting eucalyptus on the fly, trimming stray thread from dresses, cutting tags off decorations, and so much more – you will need them!
Bobby Pins & Safety Pins Getting ready to walk down the aisle and you all of a sudden have a stray hair? We will slide a bobby pin right in! Safety pins are a life saver nearly every wedding! We have safety pinned the back of a groomsmen pants because they were too big. We've safety pinned a stubborn, heavy boutanneire. Safety pin for dresses, for ribbons, for décor, etc. Make sure you have the big and small pins – you never know which size you will need!
Pain Relievers It's not uncommon for the fast-paced day to cause a few people a slight headache. We always come prepared with a variety of unopened pain relievers that are readily available: Tylenol, IBU, Tums, etc.
Band-Aids We need to have all the sizes of bandages readily available throughout the day! When the flower girl accidently scrapes her hand, have a princess-themed bandage ready to go! Breaking in your new heels for the wedding day and aching from the blisters they are causing? There is a special water-proof bandage for that!
See! Not so scary whatsoever!
Curious about a few more? Here's a few more bonus items you don't want to go without… (amongst a lot more!)
Chapstick, lip gloss, clear fingernail polish, misc. makeup
Tissues
Lint roller
Crochet hook
Cake serving set
Heel stoppers
… and so much more!
Thanks for reading along as we give you an inside look into just a few ways we aim to help make your day flawless!
Recently engaged? No idea where to start? No worries – Misty Willinger Events will get you setup for success and remove all stress from your wedding planning process. This is one of the most special times of your life! You owe it to yourself, and your partner, to truly be present and find joy in the planning process.
xoxo,
Misty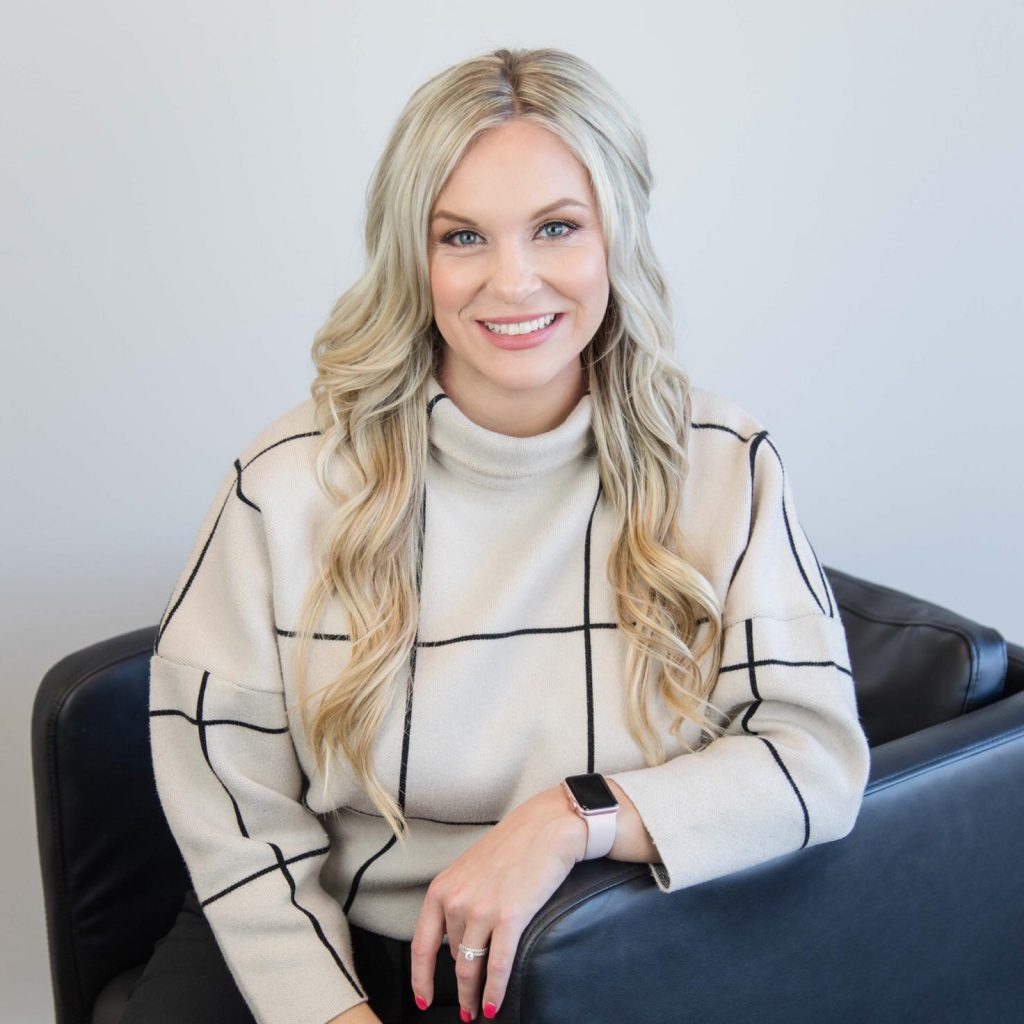 Misty Willinger
Owner/Lead Planner
Cell: 417.207.0112
Email: [email protected]
Website: www. Mistywillinger.com