Hello Bride and Grooms!
Congratulations on your upcoming Wedding!
Let's talk about Honeymoons! As you know 2020 was a rough year on travel, however we do have many, many countries that are opening up their borders or that will be re-opening their borders!
So Honeymooners in 2021 you will be in luck to visit some of the prettiest islands in the Caribbean or the Pacific! Central American countries are re-opening their borders also! So if you wanted to scuba dive in Belize or hike that Rain forest in Costa Rica- You will soon be able to!!
While the entire world is not open yet, there are some great places that are!
Aloha!
Hawaii will begin re-opening their borders soon. So if you are looking for a fabulous Hawaiian Honeymoon you are in luck! Imagine traveling to many of the Hawaiian Islands- including Maui, Oahu, Kauai and Lihue. So if you want to consider Hawaii, take some advice from someone who has traveled there!
Are you looking for the tropical breezes in the Caribbean? I love the Caribbean! Many island nations are welcoming us to their countries!
Be ready for top notch destinations like: St. Lucia, Grenada, Bahamas and Jamaica, the Dominican Republic, Turks and Caicos- all have beautiful beaches, lovely All-inclusive Adult Only Resorts so you can pick between relaxing and watching the sunsets and of course an island tour or a snorkeling from a catamaran tour. Guess what? All the islands I just mentioned- yep you guessed it- I have been there too! So again why not book your honeymoon with an expert on the subject?
If beaches and Tropical Sunsets are not your idea of a Honeymoon:
There are many other destinations that we can visit! Do you prefer to stay in the states? How about a Romantic City Stay, Niagara Falls or maybe the mountains? Just let me know I would love to help!
My focus, being an experienced travel advisor for over 20 years is to make sure you have the honeymoon of your dreams!
I'm here for you! Adelman Vacations has a honeymoon registry too!
Please give me a call or send me an email, we can set up a time to plan your dream honeymoon!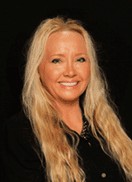 Geri Jacoby-Smith 417-888-4488 ~ [email protected]
3424 S. National Avenue ~Springfield Missouri ~ 65807