Outdoor weddings are always a part of the Ozarks. Rolling green hills, beautiful sunsets, fresh breezes, the reds and oranges of a Missouri fall are the perfect backdrop for your special day! Tents are a great way to provide a focal point, provide shade, and protect you from any weather that might pop up at the last minute. So, what are the questions that you need to ask when getting a tent?
Where is the tent going? Grass is best and easiest for staking a tent. You can also stake a tent through concrete or asphalt, but special tools are required, and additional costs may apply. Check the surrounding area for any obstacles, like trees, power lines, bushes, uneven ground or holes, and if it will be easy or more difficult to get trucks back to the site of the tent. Loads that have to be walked in will cost more due to labor. Missouri Dig right must be called before the tent is erected to make sure the site is free of any underground utilities. No one wants to put a metal stake through an electrical line or gas line! It puts a damper on the festivities.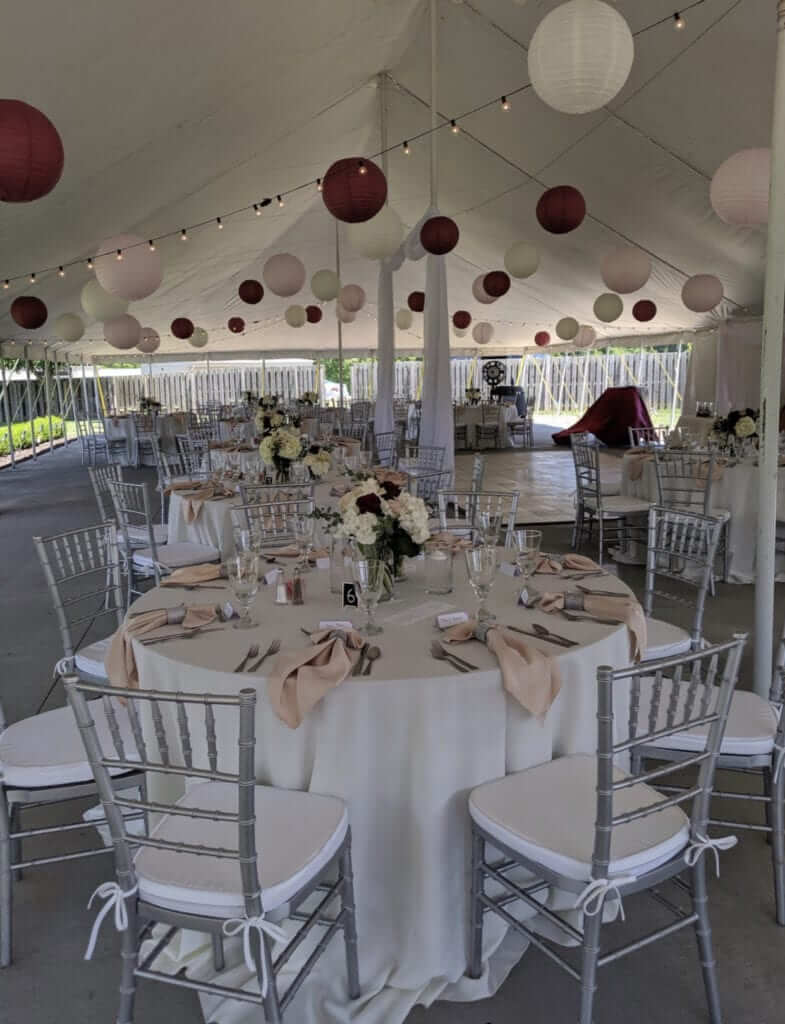 How big of a tent do you need? Generally, it really depends on how you are going to use the tent. Do you want a full sit down dinner with dance floor under the tent? Or is it going to be a more relaxed, come and go event where you may need less room? Our tent professionals will be able to help determine what size of tent, and the type of tent that will be best for your event.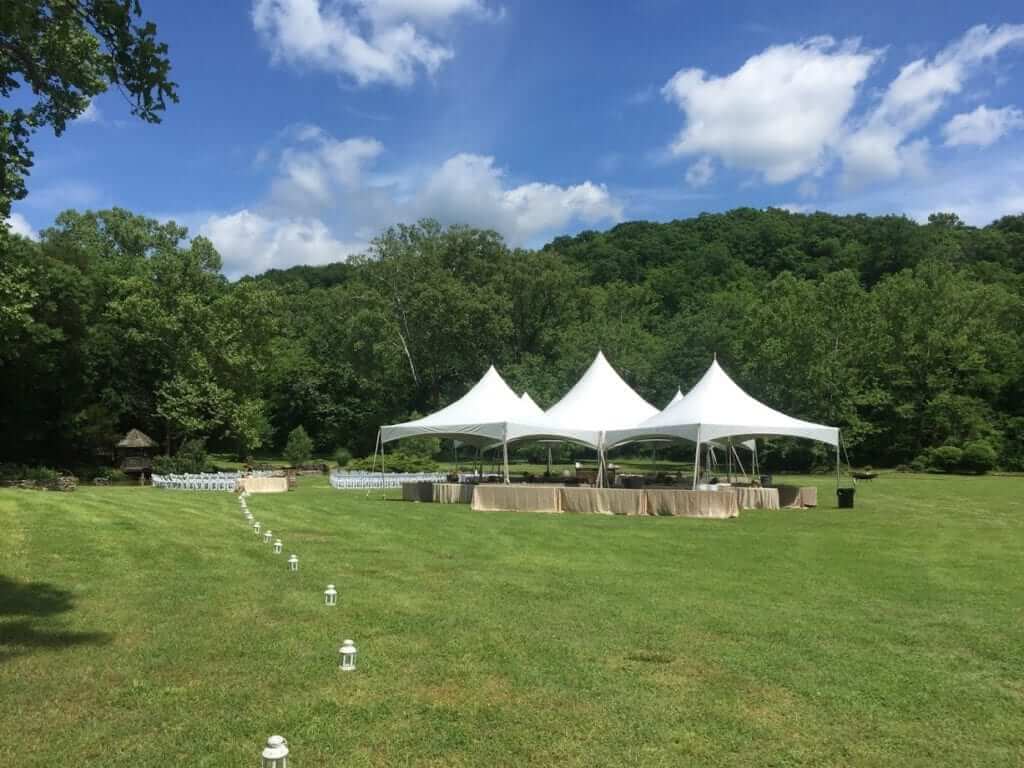 What kind of tent? There are several types of tents. The most common here in the Southwest Missouri area are frame tents and pole tents. A pole tent uses tall poles in the middle and down the center of the tent to keep the canopy up. There are usually poles spaced between 5 and 10 feet around the perimeter. Pole tents can be put on any surface, but have to be staked into the ground. A frame tent uses a metal frame to hold up the canopy, either with a built frame or with a suspended center pole. With a frame tent, the side pole spacing becomes much wider, and you have the entire area of the tent to use, with no center poles in the middle. These tents can be put anywhere, and can use concrete ballasting to weight it down when staking is not possible. Specialty tents, such as clear spans (which is basically a temporary metal frame structure), can support glass walls and clear roofs, and are great for a larger wedding, or when you really want to wow your guests. These types of tents have to be brought in from larger cities right now, like Kansas City or Dallas. Another specialty tent is a sailcloth tent. With a translucent canopy designed with details that mimic the stitching of a sail, and with cloth covered poles that look like wood, this tent is the perfect addition to the Ozark outdoors, bringing touches of organic, rustic, and bohemian looks together. It's beautiful in the day, and it literally GLOWS at night. Luckily, this tent is available exclusively through Eventful Rental!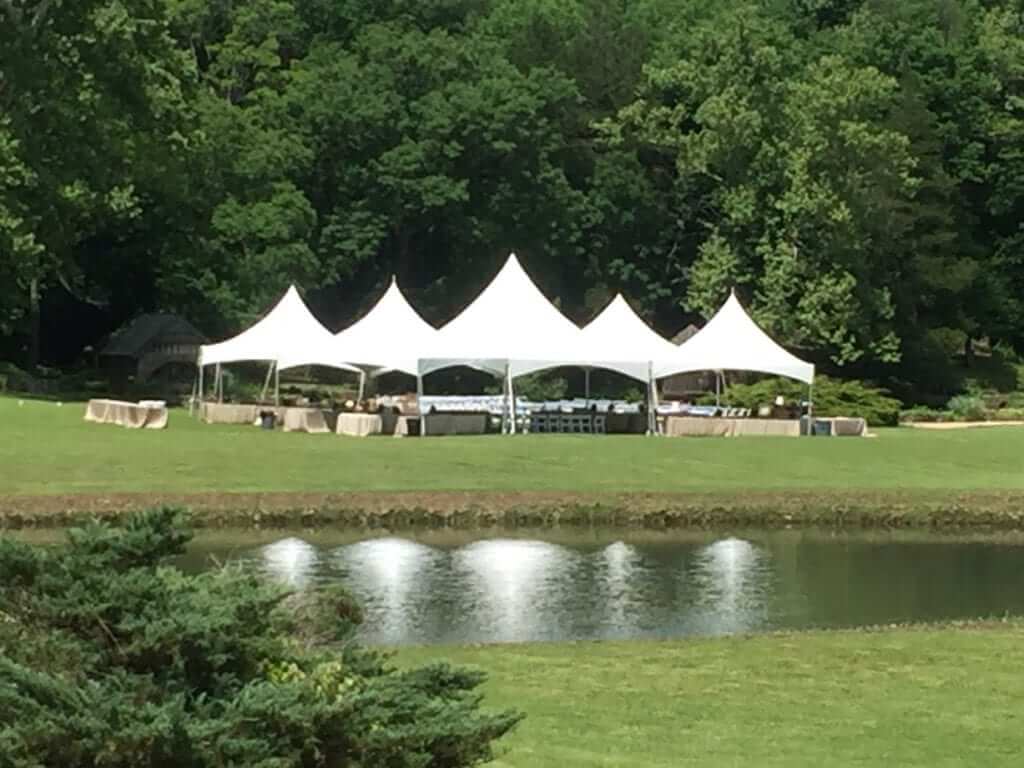 Do I need sides? Most of the time, no! Sides add a whole level of wind reaction to a tent, and it's actually safer to leave them off. Not to mention, you don't want to block all those gorgeous views that you wanted for your outdoor wedding anyway! We recommend sides only if you are wanting to heat or cool a tent with HVAC equipment. In the case of rain showers in the forecast, then sides are perfectly logical to have to put down, and then push to the side or roll up when the shower passes.
Weather is a big consideration when deciding on a using a tent. Usually clients want a tent to shade the reception area, and to protect their guests from the weather. A tent is a great place to be when a shower pops up, or when you need protection from the sun. When actual storms blow up, though, the last place you need to be is under a tent. Engineered tents can be rated for up to 75+ mile per hour winds, but that does not mean that you should hang out under a tent when it gets that bad. Our rule of thumb is that if wind speeds start to go above 35 miles per hour, and if lighting is sighted within a mile of the tent, then the tent should be evacuated. ALWAYS have a severe weather plan in place for your guests, just in case. It will be one less thing to worry about if something does happen.
The tent professionals at Eventful Rental would love to sit down with you and discuss all your tent and other rental needs! We are well versed in the ins and outs of permitting tents as required by the city of Springfield and Branson, how to pick the best tent for your event, how to use the space under the tent to your best advantage, and offer on-site inspections to make sure that everything will work for your big day.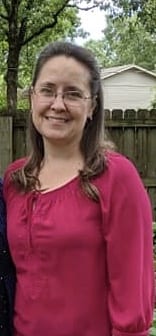 About the Author:
Amanda Hemphill helps run Eventful Rental with her husband's family. After practicing physical therapy for 11 years, she has now been in the party event rental industry for 7 years. Amanda is a master tent installer with the city of Springfield, a Certified Event Rental Professional through the American Rental Association, and has learned more about tents than she ever thought she would! She loves to help people bring their ideas to life!
Website: http://eventfulrents.com/wp/
Facebook: @Eventfulrental
IG: @Eventfulrental