So you're looking for a wedding videographer (if not, you should be), or maybe you've already booked one (if so, go you). I'm sure you've seen some wedding films online that have made you smile and laugh and cry at complete strangers, and you want that for *your* wedding film, dammit! Well I, as a wedding filmmaker with nearly a decade's worth of experience, have a few tips that I always share with my couples in order to get the most out of their film.
But first, a question for you: How many music videos have made you cry or laugh? Not many, right? If any at all. Now, how many movies have left you weeping uncontrollably or smiling so hard your cheeks hurt? I'd reckon there are several. Do you see where I'm going with this? It's all about the audio, baby! Natural dialogue, captured on your wedding day, will always be more meaningful and impactful than whatever lyrics some songwriter has come up with. So how do we get some of this lovely audio in your film, dear reader? Well, there are a few methods that a couple can utilize on their wedding day. Let's go through them.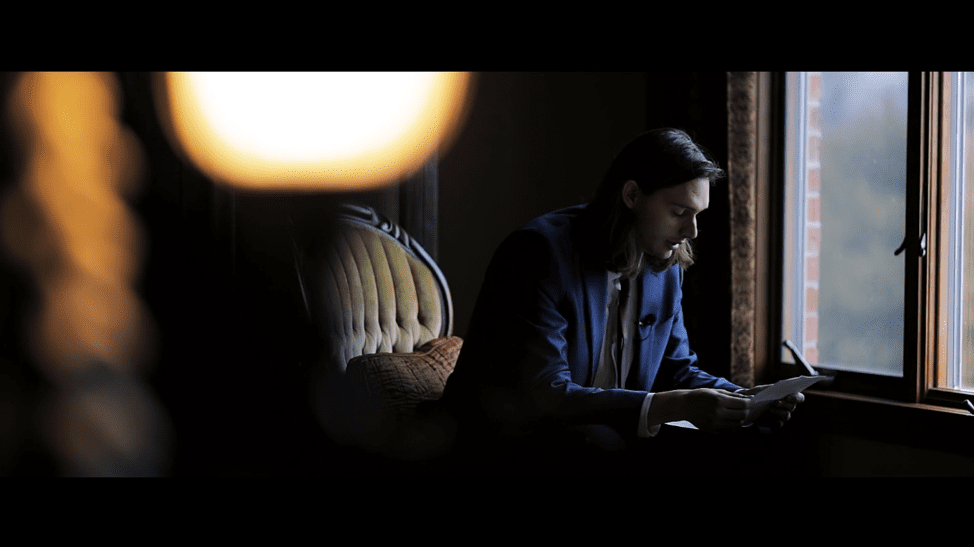 1) Letters
Exchanged prior to seeing one another on the big day, letters are a fantastic way to get some great audio for your film. First, they allow you to express your love, your gratitude and your excitement for your partner. Second, they are typically filmed and recorded in a private setting, away from guests and chatter and distractions, which allows for a quality audio capturing environment. Third, you can write these letters prior to that morning, but sometimes it's cool to get footage of them being physically written. If you've been keeping a copy on your phone, you can easily set this to the side, just off camera, and then transcribe your message from the screen to paper.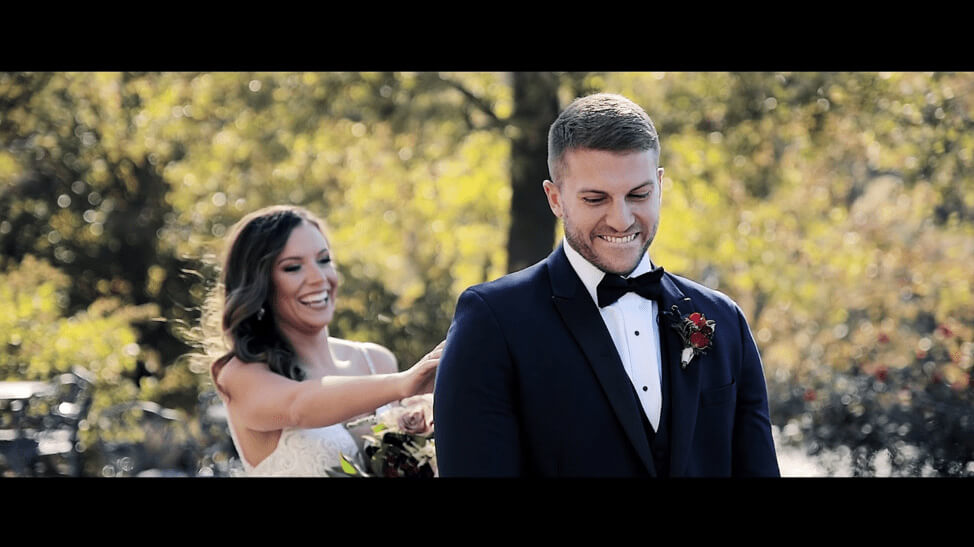 2) First Looks
Now here's where we might find some disagreement: seeing one another before the ceremony. Look, I get it. Those doors opening and your partner seeing you all snazzy and dazzling for the first time is fantastic. But let me just say, doing a first look doesn't really take much away from that moment, because the context is so much different than seeing one another in private. Totally different feelings, both awesome in their own way. But let me explain some of the additional benefits.
From a timeline perspective, this will help spread out the wedding day checklist much more evenly. You can see each other and then knockout bridal party portraits right after, saving a ton of time after the ceremony for family photos. So that's rad.
"But this is an article about wedding films!", you must be thinking, "So what's the benefit there?" But wouldn't ya know it, first looks can be yet another great source of natural audio to use in your film. I'm a fan of filming that moment on longer lenses and multiple angles so that I can set the scene and then let the interaction unfold without interruption. Those last few remaining moments together before the rest of the day kicks off are yours to share together, and it provides a sort of pause button to . . . just . . . breathe with one another before things really kick into high gear.
Oh, and you can do these with your dad or sibling(s) or whoever. It's really up to you.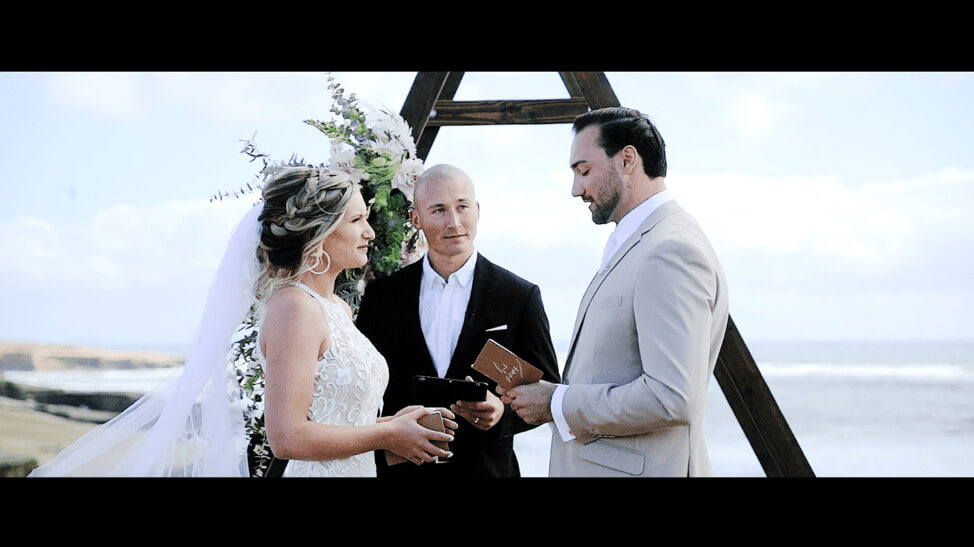 3) Personal Vows
Similar to the aforementioned letters, personal vows are my favorite natural audio source. Obviously, the stakes are higher, seeing as you will have your friends and family looking on while you make lifelong promises and declare your deepest feelings toward the person you love most in the world, but hey, you got this!
I tend to get the best reactions during the exchange of personal vows, as they really do pack the most emotion due to your surroundings and the general importance of the moment. Keep in mind, of course, that your film won't use *everything* that you've written, but instead will utilize carefully selected sections that fit the edit best. So feel free to write your heart out, as it's better to have an excess of content than too little. Besides, you can always order a full ceremony edit if you want to relive that part of the day in its entirety.
Well there you have it, dear reader, a short-but-sweet list of things you and your partner can do on your wedding day in order to get the best film possible. There are additional things such as doing your makeup/hair next to the window light, planning a sunset session, telling your photog/videog about any surprise dances/special toasts, etc. In the end, however, audio is king. I'm the kind of wedding filmmaker that not only uses wedding day audio, but builds the film around it. If that sounds like your cup of tea, my deets are below.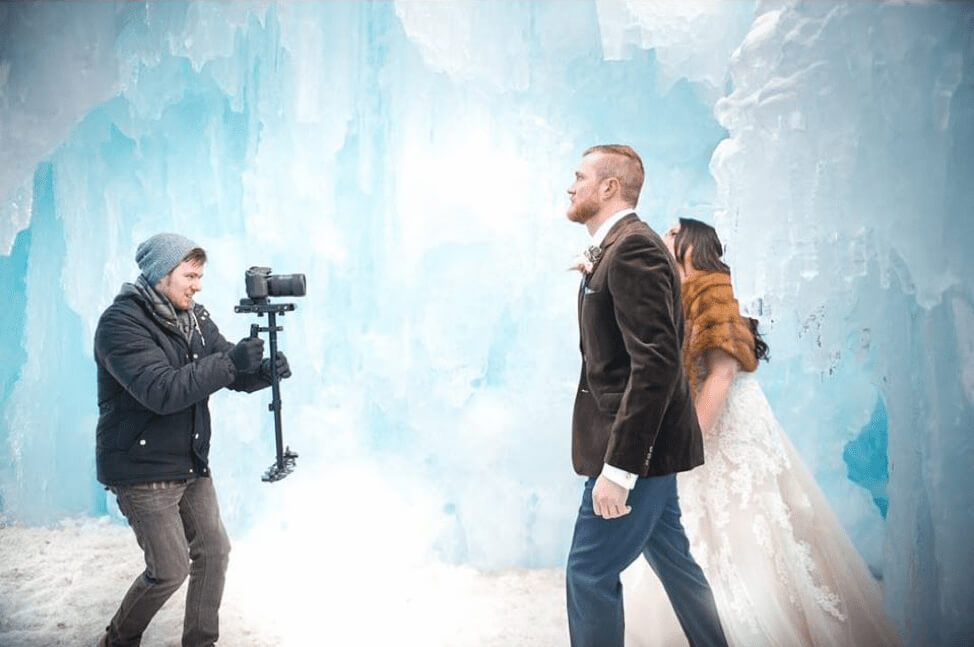 (Photo by Kayla Joan McCormick)
About the Author
Austin Barton has been filming weddings since 2011. As the owner of AceLegendary, a boutique wedding and commercial film company based out of Springfield, Missouri, Austin takes on a select number of weddings per year in order to deliver the best possible service to his clients. From cliffside ceremonies in California and mountaintop elopements in Colorado, to Big Cedar festivities and backyard nuptials in Missouri, AceLegendary will follow a love story anywhere it takes him.
Contact Info
Phone: 417-522-3601
Email: [email protected]
Website: acelegendary.com
Facebook: facebook.com/acelegendary
Instagram: @acelegendary