When planning a memorable wedding reception that's full of laughter and excitement, you may have already considered the big moments, such as your First Dance or Grand Exit. However, there are usually a few occasionally overlooked, but critically important, moments that you might not have thought of yet that could take your event from simple and traditional to ultra engaging and impactful! The premium DJs and Event Hosts from Elevate Entertainment reveal 8 exclusive tips to make sure your reception stays lively, entertaining AND meaningful!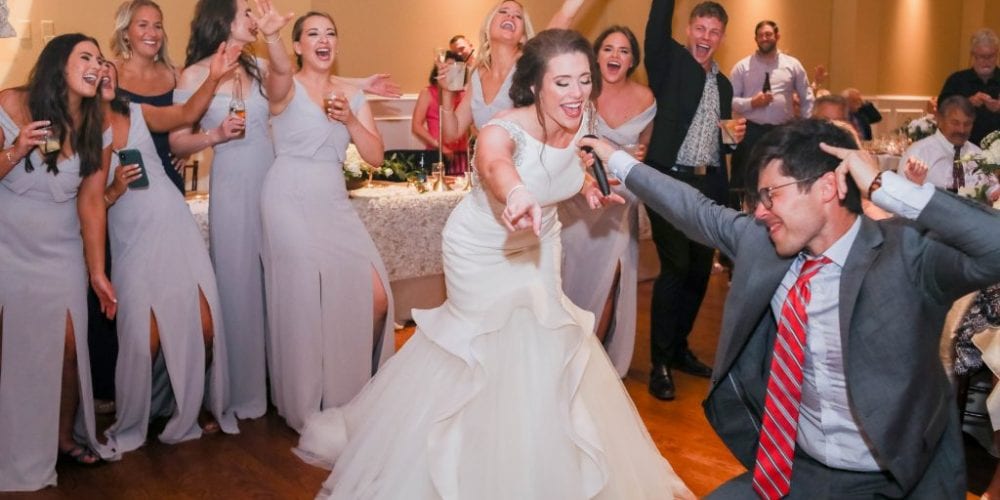 When You're Booking Your Entertainment…
This moment actually happens months before your actual reception, but it is truly a defining moment that will set the tone for your entire event! If you choose to book a DJ for your wedding, it is important to remember that your DJ will be interacting with your guests on the mic, maintaining the energy level in the room, and essentially running the show. When you're choosing your DJ, make sure you meet with them first and get a sense of their personality and energy. Look at personality first, then capabilities, then finally price. If you're stuck between deciding whether you'd like to book a DJ or a live band for your entertainment, consider going with a DJ + Band Hybrid! It's the ultimate entertainment experience that combines the electric, engaging personality of DJ/emcee with the major entertainment factor of a live band.
When Guests Head Into Cocktail Hour…
Oftentimes, in between the ceremony and reception, you and your bridal party will head out for additional photos with the photographer while your guests head into cocktail hour. Consider having simple yet effective forms of entertainment for your guests during this time, so that your guests don't feel too antsy mingling and waiting for the reception to begin. Photo booths are a great option because not only do they keep guests of all ages entertained, but they also ensure that guests come away with fun photo keepsake. The hugely popular, interactive Selfie Mirror Photo Experiences has several stunning photo booth options that can even instant print, text and email unlimited photos to guests! Yard games or a small band of live instrumentalists can also keep your wedding guests entertained throughout this portion.
When It's Time For Your Grand Entrance…
You're heading into the venue… it's your very first time being introduced as a married couple… everyone in the room is cheering… your grand entrance is a pretty exciting moment! Then, you sit down at the head table for dinner and that energy takes a slight dip. If you're looking to inject some intense energy into your event, ask your DJ to start a mini "flash mob" right after the grand entrance. It's a fantastic way to add some electricity from the very start so that guests know it's time to celebrate!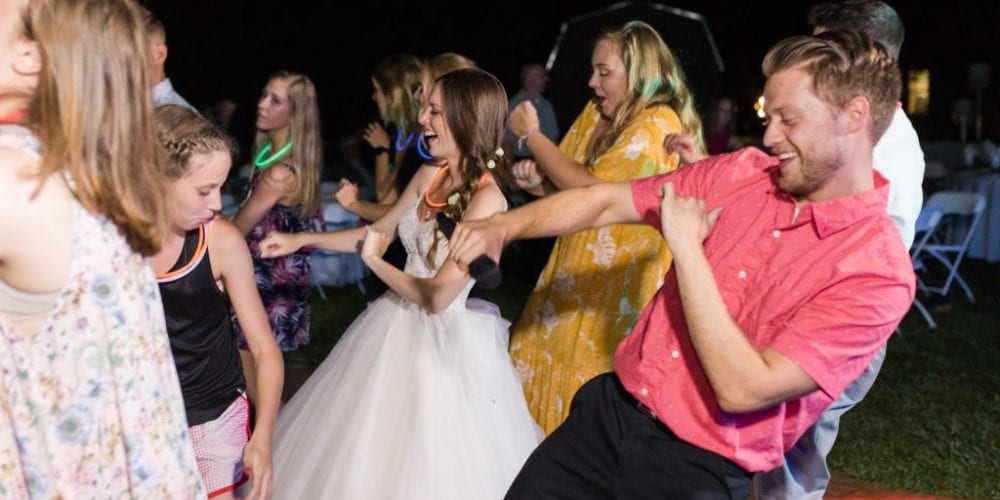 When Releasing Tables For Dinner…
Releasing tables to dinner is probably one of the most overlooked opportunities for engagement at an event! Without direction, it can quickly become a headache, not only for your guests, but for your vendors as well. If you go too slow, people get hungry. If you go too fast, the line gets backed up, the caterer gets overrun by guests, and you've lost the attention of a lot of people. Securing a DJ who knows how to navigate that intricate part of the night (and may even have fun, creative strategies for keeping guests engaged) really helps things go smoothly for any hangry guests involved!
When You're Thinking About Where To Set Up Your DJ…
Carefully consider where you'd like your DJ/Emcee to set up their booth in the venue. If a DJ is set up near the back corner of a room, guests subconsciously think "Oh that's not important, we don't need to pay much attention to that." With that mindset, it can automatically create an additional wall that a DJ must break through to capture attention and create excitement in the room. The best set-up for perfect "stage presence" is to have the bride and groom as the focal point, and to have the DJ close by so that they can help make announcements, coordinate the reception and direct the tempo of the evening.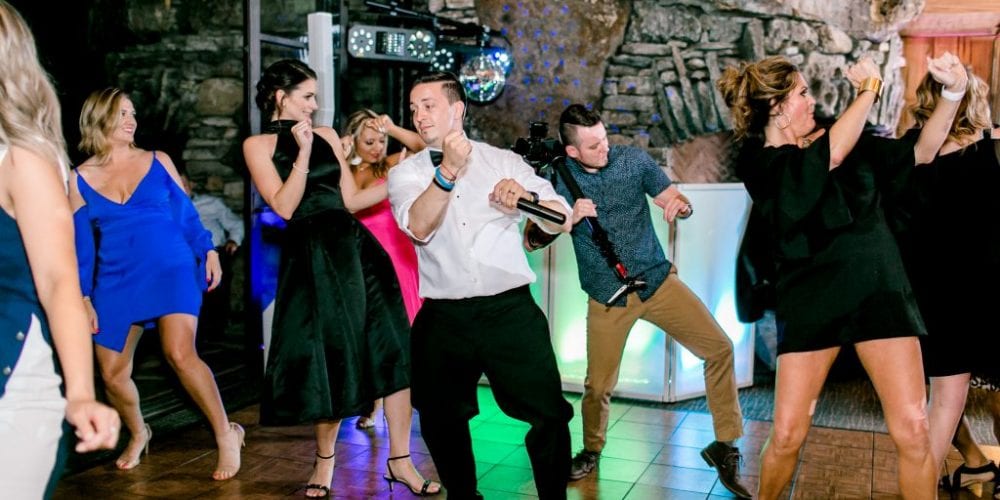 When The Dance Floor Goes From Empty To Rockin'…
When it's time to get the dancing started, many couples feel unsure if their guests will be eager to get out on the dance floor. You may need a few creative ways to keep the party going without being overbearing or pushy to your guests. This is where a professional, experienced DJ comes into play. Having a few different ways to get the party started and keep it going is a must. Make sure you find a DJ that has a few tricks up his or her sleeve to set the right mood for the evening!
When The Line Dancing Gets Going…
We've seen a lot of line dances that have stuck around and become staples at weddings. You probably know a few of them: the electric slide, macarena, the cha cha slide. But what about those newer dances that you've only seen on Youtube and don't know how to dance to yet? A DJ who is adept in those dances can turn the tide of the party. Some of the best memories are made when you're learning hilarious new dance moves with 150 of your closest friends at your wedding.
When Sharing Your Unique Story…
The most powerful thing that couples may miss is the overall point of the wedding. The whole day is all about you and your story. How does everything you're booking – from your decor to your venue – tell your unique story? The DJ/Emcee you book is the voice to help tell your story and help push that bright, celebratory energy into every moment. When your guests leave at the end of the night, exhausted but full of joy, our team of DJs want them to think to themselves… "That was so THEM."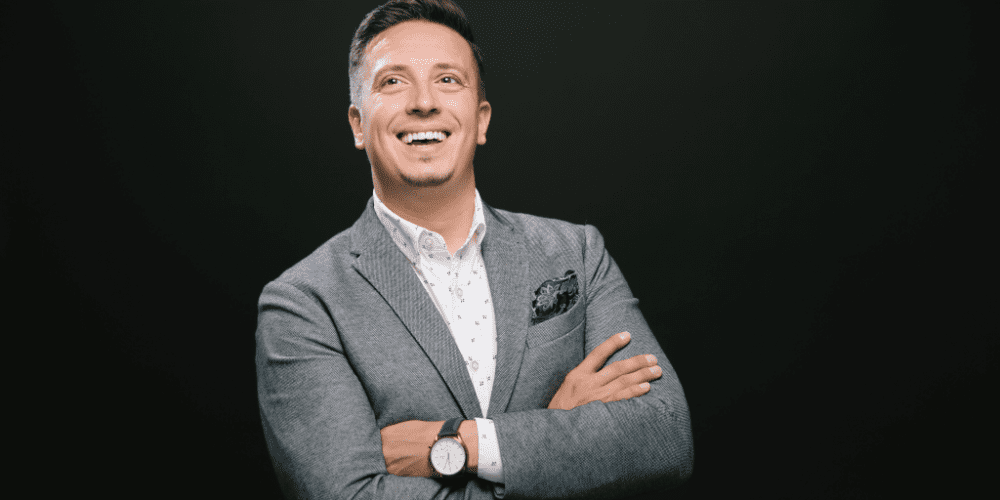 About The Author
Broc Barton has been actively involved in the Events & Entertainment industry for over 15 years, currently performing as the Owner/Lead DJ of Elevate Entertainment, a premium event entertainment company serving the Springfield surrounding area. Broc and his team of Elevate DJs are well-known for their high-energy personalities, world-class professionalism and ultra-engaging strategies for drawing guests into the event experience. He has traveled domestically and internationally, hosting private events from elite New Years Eve bashes on the East Coast to stunning destination weddings in Punta Cana. Broc has been named "Man of the Year" by Missouri Magazine and the "Face of Event Entertainment" by 417 Magazine.

Contact Info/Social Media Handles
Phone: 417-893-0435
Email: [email protected]
Website: www.elevateentertainment.com
Facebook: https://www.facebook.com/ElevateDJs/
Instagram: @ElevateDJs