From flower girl to bridal store owner and designer sales rep, Andrea Longwell always knew she wanted to be in the wedding business. As a little girl, "Gracie," Andrea's childhood nickname, begged her mother to put an ad in the newspaper offering up her services to potential brides and grooms as a flower girl. She loved the bridal industry and everything about it. Finally, her time to shine came when some family friends asked her to be the flower girl at their wedding and she relished the role! She took her time walking down the aisle, soaking in the moment that she had dreamed of for so long. Fast forward a few decades and the dream came full circle. The married couple that asked Andrea to be their flower girl had a daughter who was engaged and Andrea was happy to help this special bride find the perfect dress at her own store, Gracie's Bridal.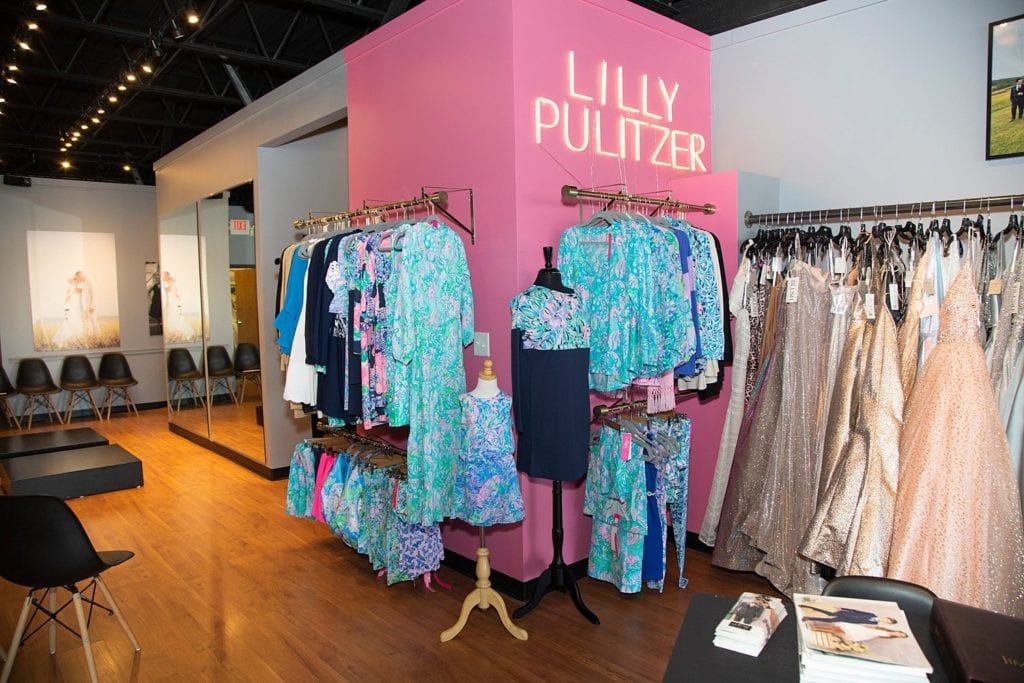 Gracie's Bridal opened in downtown Springfield in 2006, but moved to their current convenient location in the Brentwood Center in 2011. This year they will be celebrating 14 years serving area brides. While Andrea loves all aspects of owning and operating a bridal store, her favorite part of her job is being a part of a special day that brides will always remember while getting to know the bride, her family and friends. 
Andrea also is a sales rep for a bridal designer, so she has an in-depth knowledge of the industry and works with designers from dress concept and fabric selection, to sewing and manufacturing, to delivery to the store. Her unique working knowledge offers an insider's perspective as she really understands, lives and breathes this industry. Andrea sees intricate lace patterns, beautiful backs and amazing trains as some of the latest trends among wedding gowns.
Gracie's Bridal offers two private bridal suites in an intimate setting for brides to choose their special dress with a great staff. They prefer appointments, but will try and accommodate all requests.  Andrea has an experienced team that has helped brides for years and they are also excited to be a part of this special day. Known for having beautiful gowns at reasonable prices, Andrea likes to remind brides, "You do not have to spend a ton of money to get exactly what you want at Gracie's Bridal."  

Favorite fashion accessory
Andrea loves Lilly Pulitzer and you will usually find her wearing something Lilly, but her favorite accessory for her brides is the veil. "A veil just completes the look."

Phone: 417.866.1808
Address: 2724 South Glenstone Avenue
Website: www.graciesbridalspringfield.com
Cover Photo Credit: Ellis and Co. Photography