When it comes to your wedding, you've likely had a vision of your big day since long before you got engaged. Choosing the right wedding venue is the first step to bringing that vision to life. Your venue will be the backdrop in photos you will cherish forever. It's where you'll share your first meal together as a married couple. It's where you and your loved ones will dance the night away, creating memories that will last a lifetime. Your wedding venue has the ability to set the tone for your entire event, so why not choose a venue as unique as you are?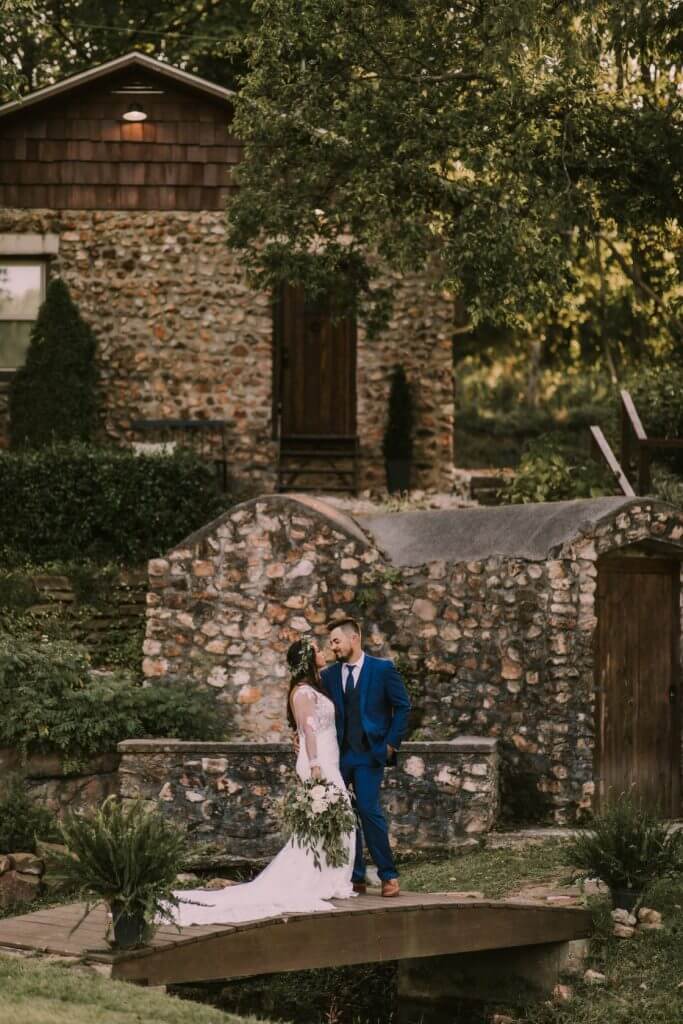 Greenwood Springs Event Center is a family-owned wedding venue located in Joplin, Missouri, with a rich history that makes for a breathtaking atmosphere unlike anywhere else in the area. Tucked away, hidden in a tranquil valley, the location will give you the feeling of a destination wedding, just a few minutes outside of Joplin.
Imagine – you get ready in a historic stone cottage, nestled in the hillside of a valley. You walk down 100-year-old steps, over a bridge, and marry the love of your life. You celebrate with your closest family and friends under strings of lights among our lush gardens and quaint verandas. This could be your wedding day at Greenwood Springs.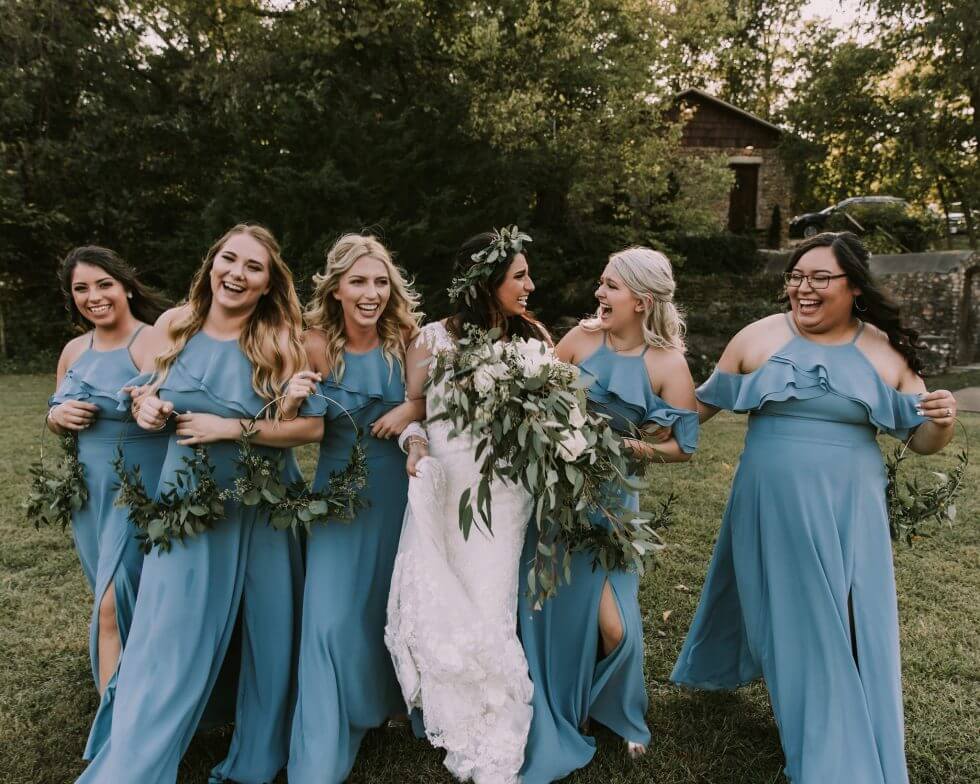 The natural beauty of the surrounding landscape is unlike anything else in Joplin, and sets Greenwood Springs apart from other venues. The mature trees, landscaped gardens, and lush foliage make the perfect setting for a magical outdoor ceremony. No matter your wedding style, the scenic backdrop will wow your guests and keep them raving for years to come! The charming greenhouse reception room, bridal cottage, and outdoor pavilion space will make your event feel both elegant and at home in nature, all at once.
"A fairytale came true! I would like to think my wedding was the most beautiful. My husband said it was just like a fairytale. The venue was perfect, my dress was perfect, my party, family, and guests were perfect. It turned out so nicely and this venue is definitely worth it!!"
The greenhouse encapsulates the beauty of nature and can be decorated to fit any wedding style. Boasting delicately placed plants and greenery, the space is full of natural light that will shine upon you and your guests, bringing a glow to your entire event. In addition, events are allowed to be held into the night hours, offering a chance to admire the many stars that hang above the property.
Affectionately named Springhouse Cottage, the bridal cottage has been completely renovated to provide all the comforts of modern life while maintaining a look into the history of Greenwood Springs. Enjoy the luxury of the cottage while getting ready on your wedding day, and stay for the first night of your honeymoon. A kitchenette, studio bedroom/living room, and bathroom are available to use during your stay.
"The cottage is wonderfully cozy and classy. The owner was wonderful and helpful. If you are looking for an outdoor venue, this is amazing."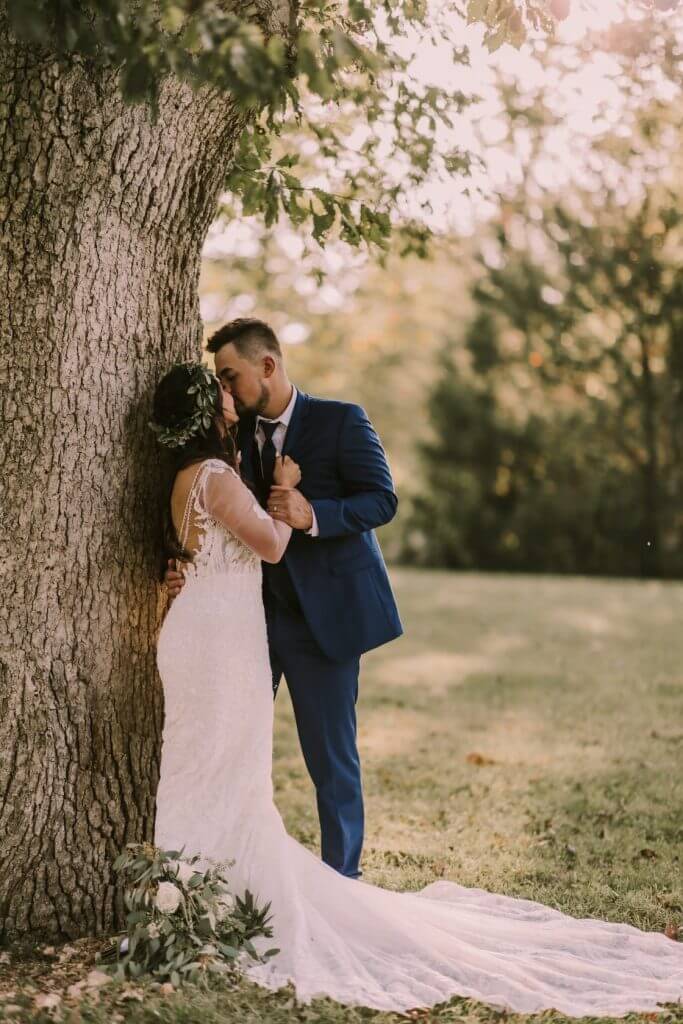 The team at Greenwood Springs understands the importance of your wedding day, and endeavors to honor this, curating an unforgettable event for you and your loved ones to enjoy. Our staff is both professional and experienced. We focus our energies into creating a magical celebration for our clients, keeping track of all the details to ensure that everything goes according to plan. Your wedding is one of the most important days of your life, and we would love nothing more than to share that memory with you. 
"The owners, John and Sherri, are wonderful, kind, and accommodating. They go above and beyond to make sure your big day is perfect."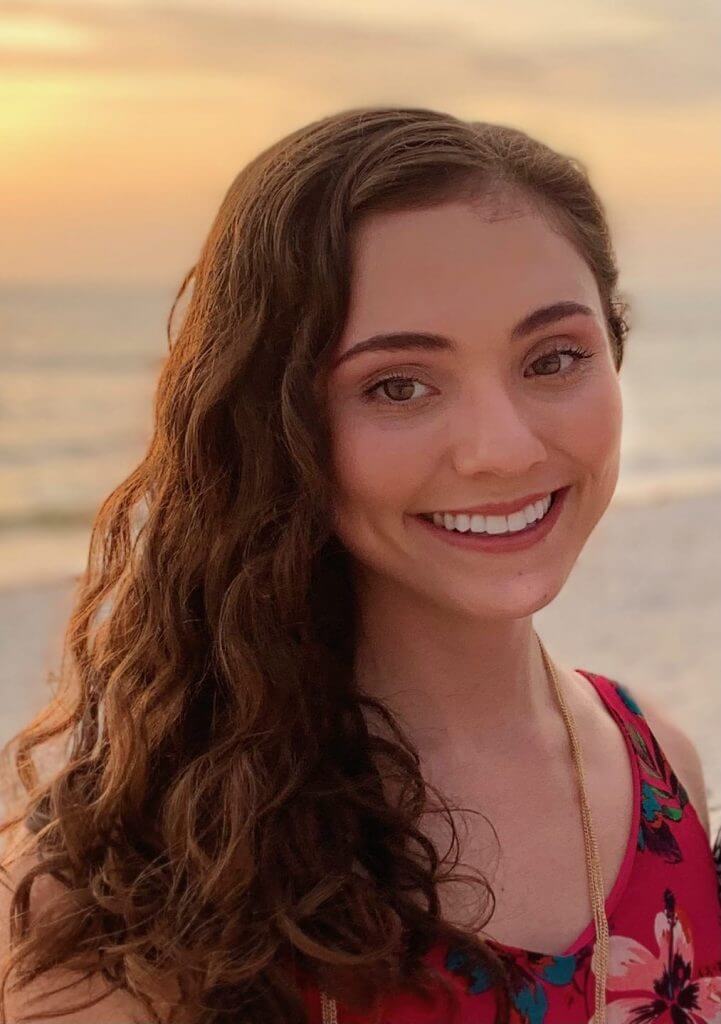 Written by:
Alexia Gardon, Event Assistant at Greenwood Springs Event Center in Joplin, MO.
Contact Greenwood Springs:
Greenwood Springs Event Center
2957 Greenwood Drive, Joplin, MO 64804
Phone: 417-824-1334
Website: www.greenwoodspringsjoplin.com
Email: [email protected]
Instagram: @greenwoodspringseventcenter
Facebook: facebook.com/greenwoodspringseventcenter