You need to select an officiant, a crucial and intimate member of your wedding. Religion or location might drive your choice, or you could have unlimited options. How to decide? We turned to two admired officiants for insights!
Phillip Wright – The Venues
Phillip has been performing marriage ceremonies in Springfield, Missouri, since 1984. Don't let his longevity fool you. He's a man of the times who loves a good party. Lead pastor at a non-denominational church, he welcomes all couples. "Love is a pretty good faith."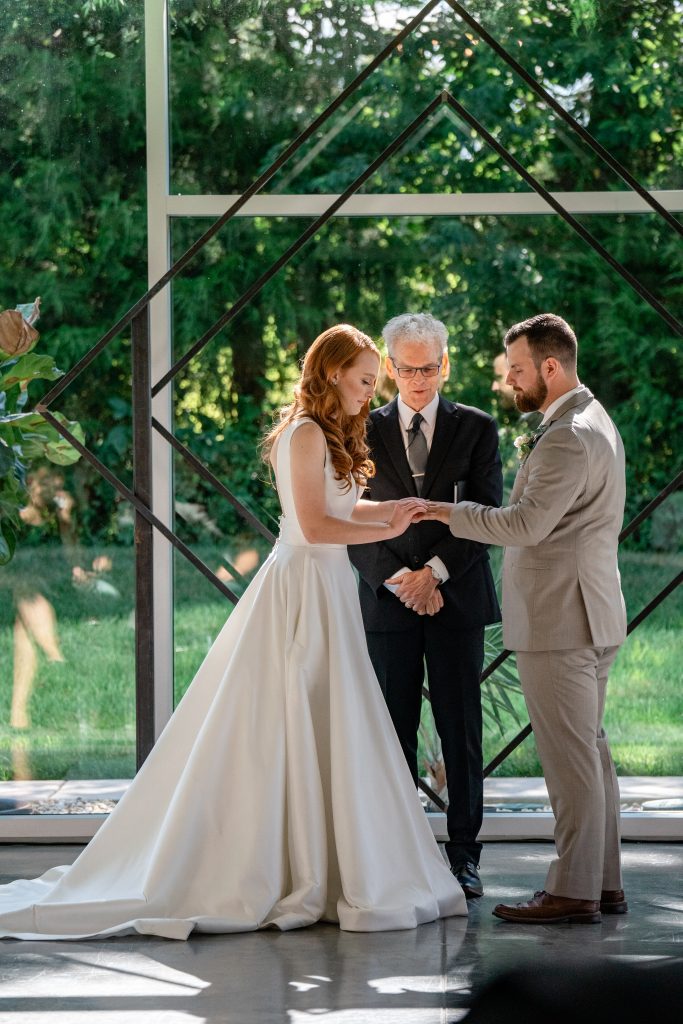 Amy S. Wallace – Love Light Ceremonies and Coaching
Amy became a minister in 2016 to connect with people more intimately after a decade in entertainment promotion. She relishes focusing on custom love story ceremonies and pre-marital relationship coaching. She's a "lover of love and a hopeful romantic."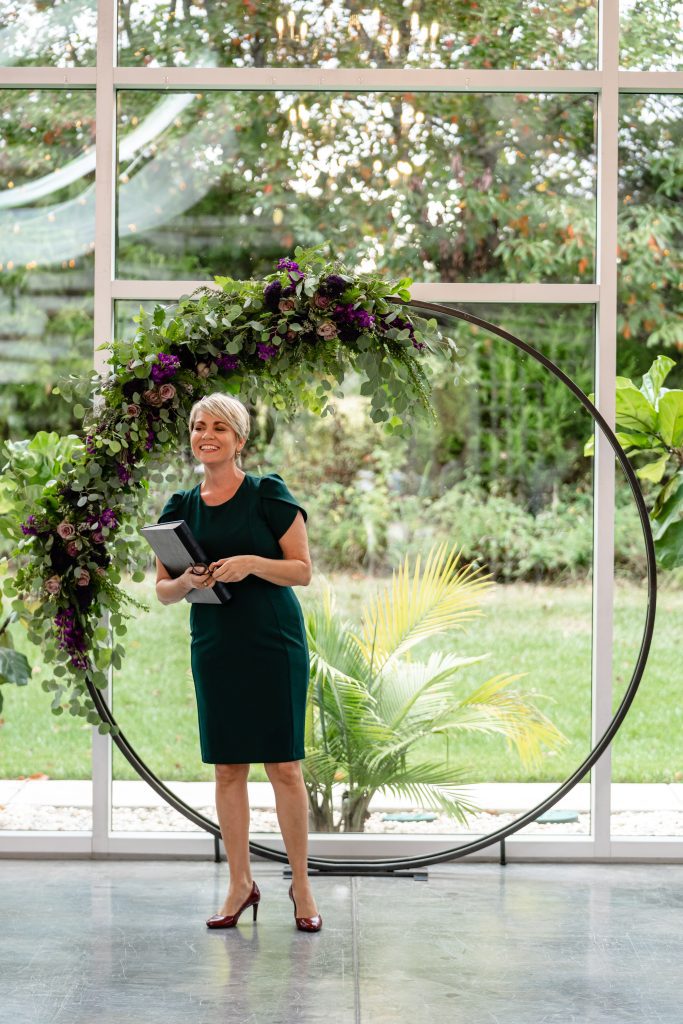 Is there a "standard" ceremony?
Amy: Not really. Every couple has their own needs and every officiant their own style. My approach is to tell a story that shines a light on a couple's unique love. No need for them to write vows, which can be stressful. Every event is individual, especially services that blend religions.

Phillip: No, so be sure to ask for what you want. A rehearsal? Special music or readings? A blessing at the reception? Pre-marital counseling? Line it all out to create your best event.
How far in advance should couples book?
Amy: As soon as the venue is locked in, especially if you're planning a destination wedding. Three months is usually enough for any getting-to-know-you interviews.

Phillip: Two-to-three months is a good guideline, but if you have less time, ask anyway. Officiants understand that every situation is different. I've even officiated with just a few hours' notice to accommodate a medical emergency.
How do people find an officiant?
Amy: Lots of great couples have found me via social media, online searches, and, of course, referrals.

Phillip: Personal recommendations are great such as wedding planners, couples who had a terrific experience or folks who loved a ceremony they attended.
You both focus on making marriage rites personal and memorable. Do you remember your first ceremony? Do any others have a special place in your history?
Amy: My brother's wedding was first. I became ordained to tell his love story. Another highlight was helping Debbie and Sue marry while they vacationed in Branson, Missouri. Their ceremony was on stage with the Liverpool Legends!

Phillip: My first was for my best friend and was a beautiful experience. My first same-sex marriage also was very emotional, but I become involved with every ceremony. Recently, I was so entranced by a couple's personal vows that I nearly forgot the exchange of rings!
Offer ONE piece of advice about selecting an officiant:
Amy: Share your vision. Take time to find someone who listens and will reflect you and your personal story.

Phillip: Your wedding is about you, not the officiant or their personal agenda. It's a privilege to participate in the most important day of a couple's life together and make it special for them.
Written by Mary Sue Hoban