Photography is a talent many may never possess, but for some it is a passion that will never die! Photographing weddings takes a special kind of photographer. When you are photographing a wedding there are no do-overs, weather conditions are unavoidable and sometimes navigating family dynamics is its own delicate art. To be a wedding photographer you need more than talent, you need: grit, true vision for detail, organization, leadership and imagination.
We would like to introduce you to some of the best around our area: who they are, where they got their start and why they love what they do.
First up, I4Detail Photography
Lesley's love of photography began with the birth of her first child. She wanted to capture every moment of his life. From smiles to tears, she loved making his moments stand still. It was not long before she found that wedding photography allowed her to give people the opportunity to relive their special day over and over again through pictures. When she realized her calling she enrolled in, and then graduated from The New York Institute of Photography. Since she began photographing weddings in 2010, Lesley has had many memorable sessions. The most memorable for her was a session for a wedding party at sunset. It had been raining the entire day, so taking photos at sunset that day was becoming an unrealistic goal. Lesley, the bride, and the groom knew if the sun finally came out, they would have to rush outside and take advantage of the time they had. During the reception, halfway through speeches, the sun came out briefly. Lesley and the couple practically flew outdoors and she was able to take their photos with a double rainbow as the backdrop.
Inside Lesley's camera bag, she usually keeps three Nikon D750 bodies, various different lenses (50mm, 85mm, 24-70mm, 70-200mm, and 24-120), and one speedlight.
Her photography style is light and airy. She tries to keep the color palette as true to the original color as possible. In her free time, she loves antique shopping, hiking with her family, or simply enjoying a cup of coffee.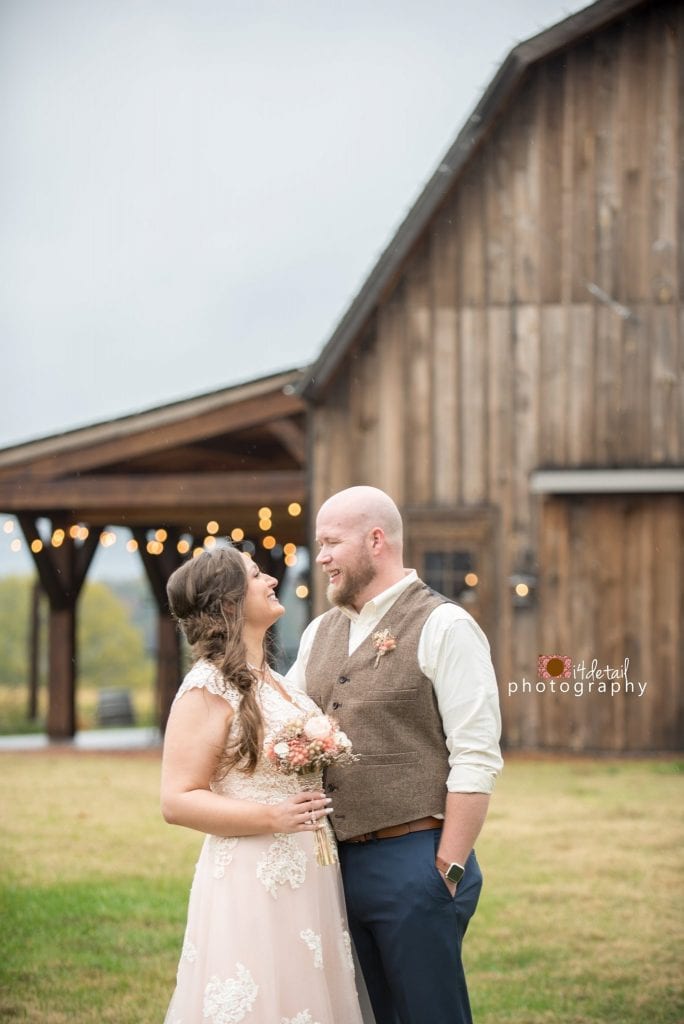 Dream Photo Session
"If I could photograph anyone, it would probably be a wedding of a celebrity in a place tropical. A dream I have always wanted for my business was to be a destination wedding photographer. When my babies are grown, I will push the dream into reality."
Written by Nancy Brungard
Website: https://www.i4detailphotography.com
Phone: 417-699-4786
Email: [email protected]