Wedding season is upon us and there may be a few trends you will start seeing. One or more could be seen at some upcoming weddings and events. Have you seen any of these yet?
Simplistic Elegance – You know the saying "Less is More" and that is definitely applying for weddings in the Midwest. Brides are looking for ways to give that effortless look. Not a lot of bright color but allowing more natural tones to steal the show like wood farm tables and chairs or lush greenery. Glass tables and glass chargers are another must have providing a clean, elegant look.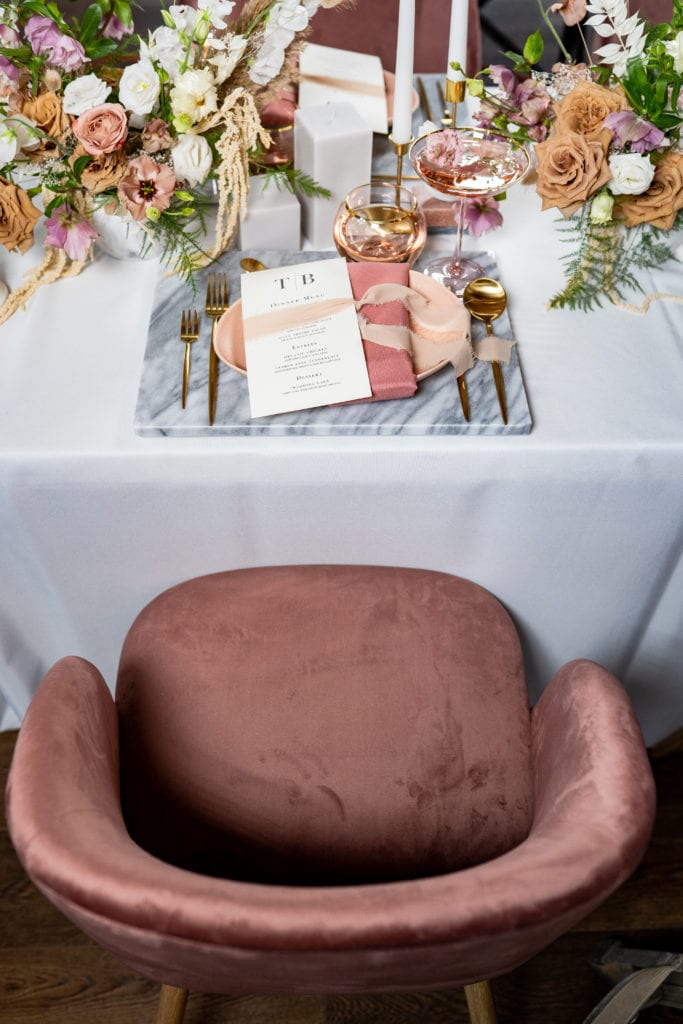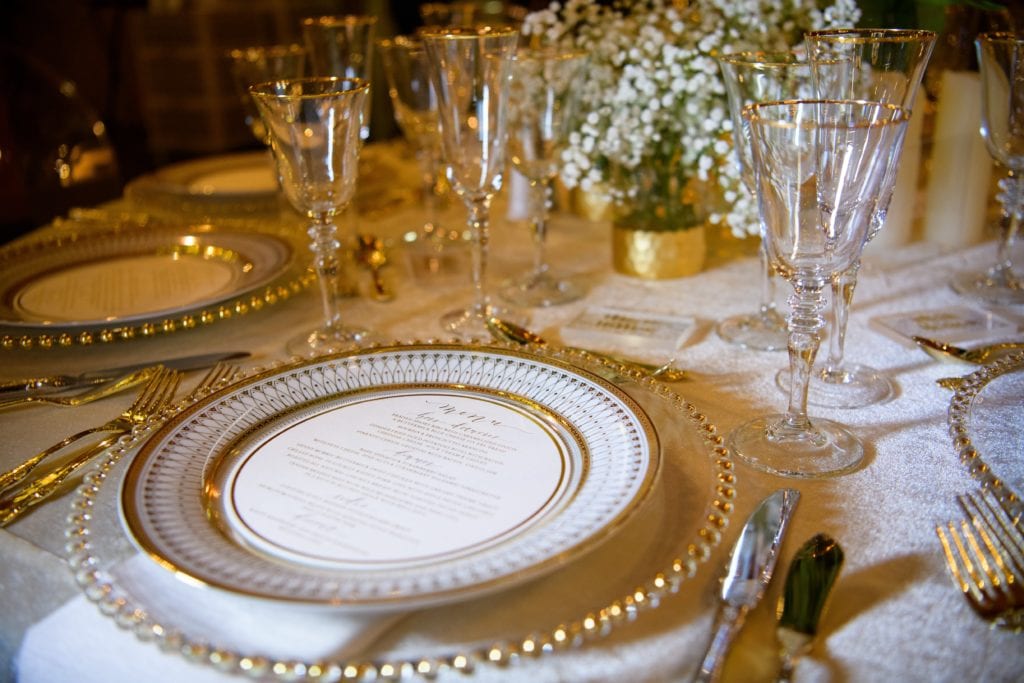 Velvet – Not only does it look gorgeous, but it also feels so good! This is something you don't normally see as a tablecloth, but once you go velvet you can't go back. Beautiful velvet love seats are also making an appearance. Not convinced!?! Just know this was the linen choice for the baby shower heard around the world. For all the Bravo fans, velvet can look good even when housewives are dancing on it 😉 Don't know what I'm talking about, Google Andy's Baby Shower and Be Amazed!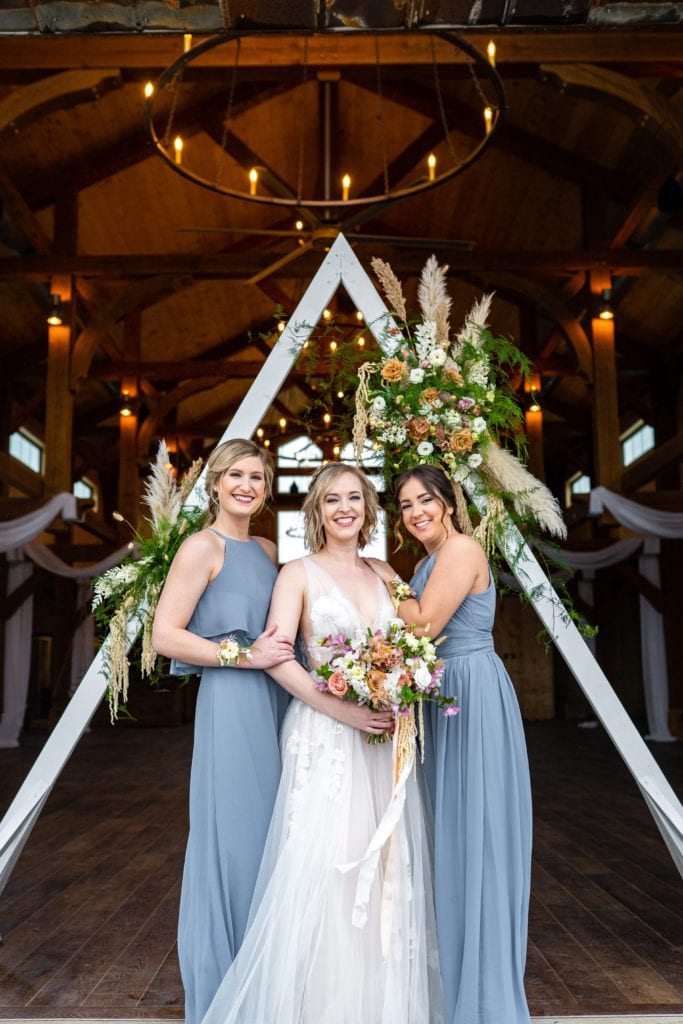 Patterns & Shapes – Now even though the Simplistic Elegance look is in, there are others that want something eye catching. Patterns and shapes are one way to bring a unique touch to their wedding. Pattern tablecloths, arbor shapes, and cakes are just some examples. This is a way to provide something one-of-a-kind!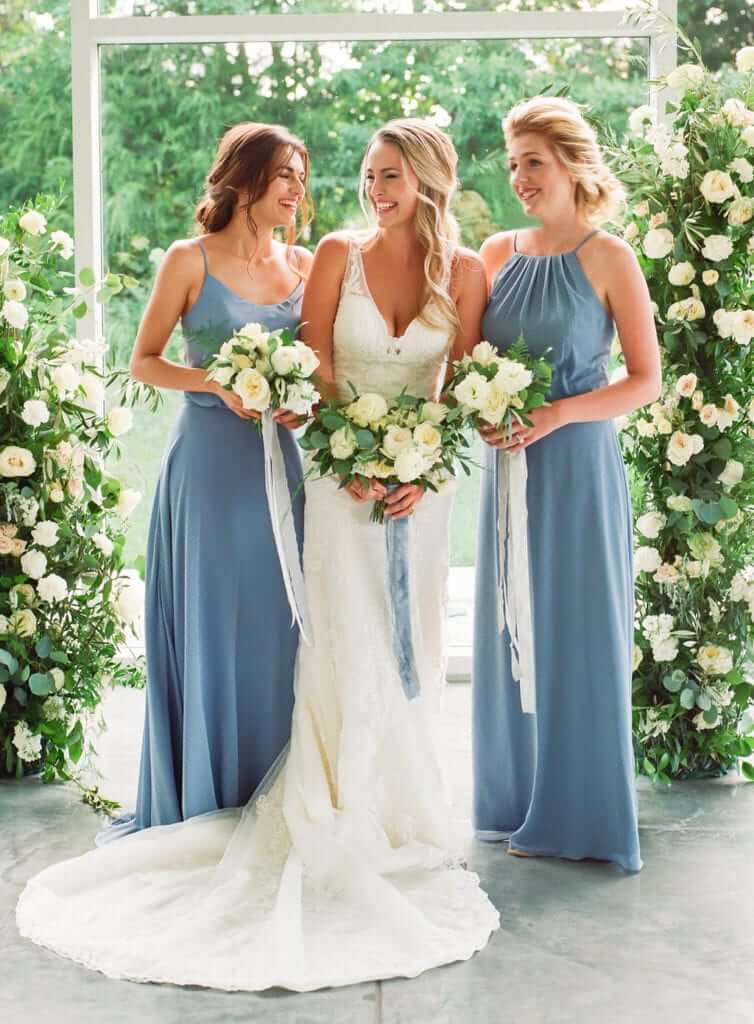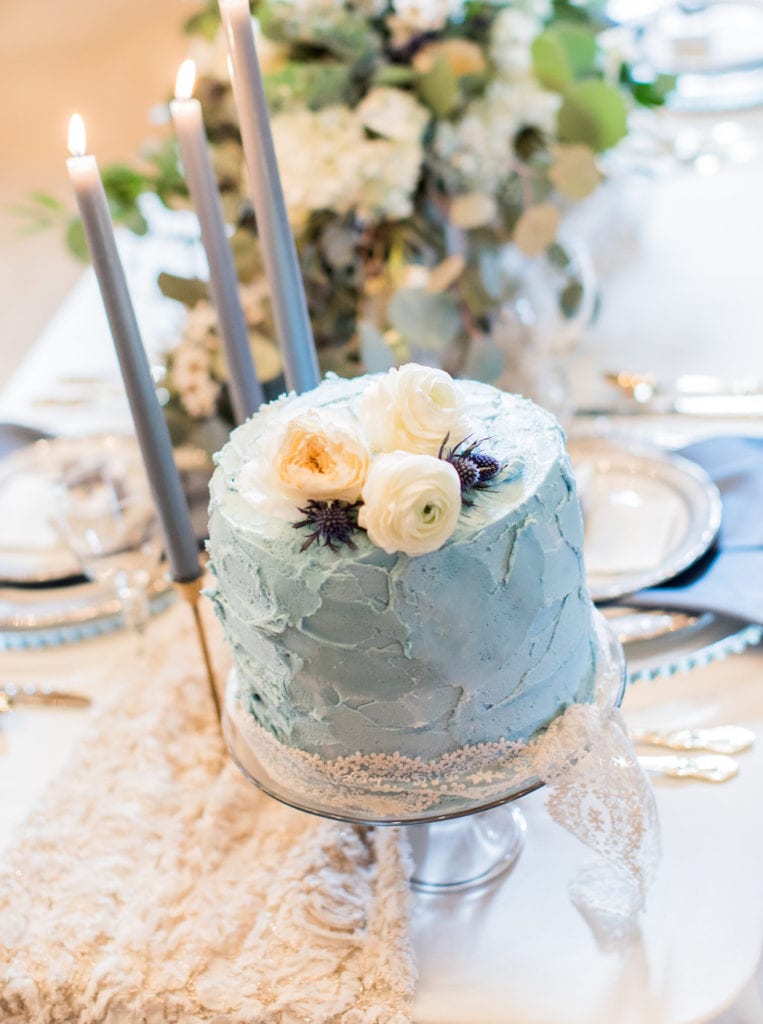 Dusty Blue – Something old and something new, it has gotta be dusty blue! The soft blue tone is making an appearance at weddings in a big way from bridesmaid dresses, linens and cakes. This color is perfect for any season giving off a romantic classic look!
What are some other wedding trends you are noticing around The Ozarks? We would love to hear what you think!
About the Writer:
Rochelle is the owner of Elegant Linens and Rentals. She has been in the wedding industry for six years now from interning with a wedding planner to opening up her own wedding rental company in Nixa, Missouri.
When she's not cleaning chargers or washing linens, Rochelle enjoys all things Bravo TV and her two perfect cats, Athena and Pandora. She and her husband of 2 years (been together for 10 years) love to travel and spend as much time making memories for those scrap books she enjoys to make. Her favorite hobby is eating J
Weddings and events are my passion. Making special memories for clients is what the job is all about. I love to collaborate with others, so anyone looking to create something special just give me a call. We could meet over coffee or wine your choice!
Follow me on Instragram/Facebook: @elegantlinensandrentals
Visit my site: www.elegantlinensandrentals.comRochelle McBrayer
Elegant Linens & Rentals301 E Hwy CC, Suite 1Nixa, MO 65714 Phone: 417-501-2208Cell: 417-300-4355