So much 'to do' before I Do
It is all for a good cause; it's a dream that almost all of us have – to get married and start a family. One of many 'to dos,' order the cake. It is one of the fun ones though, to choose a centerpiece for your reception and a treat for all of your guests. It may not be the first decision you make, but don't let it be the last. Some couples wait too long to order the cake and with many decorators booked months in advance, it can cause disappointment. Here are some things to get you started when ordering your wedding cake.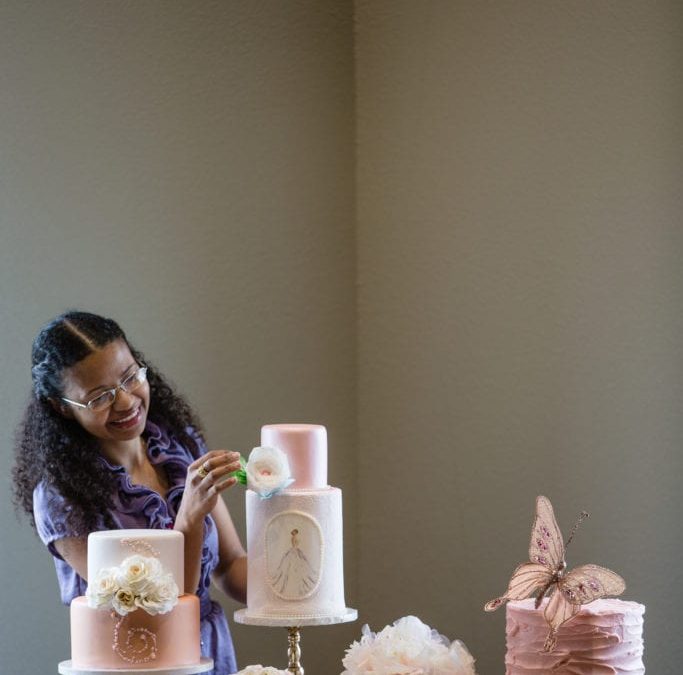 STYLE AND DESIGN
Choose a design that compliments your personal wedding style, not just what is trending. No matter what your taste – go for it. You may be the trend setter.
CHOOSING A BAKER
Make sure the experience of you baker matches the intricacy of your design. You want to be confident that your cake will look like what you pictured. With cake there is no second fitting, so it is important to choose wisely. Hiring a professional baker with a trusted reputation is your best bet. Unfortunately we have all seen 'Pinterest fails'…so you may not want to leave your friend in charge of such a big part of your reception. A professional baker will have backup plans for emergencies and experience to handle last minute problems with ease.
Different cakes are best made with certain types of icing. When doing research to find your baker, look for cakes similar to the one you have in mind. Make sure the photos you are looking at are of cakes done by the professional you are choosing. Not all cake decorators work with every decorating medium offered. For example, some work only with buttercream, some with fondant. Some are great with sugar flowers or other adornments, where others may excel at hand painted or textured. Talk to your baker. They can show you cakes they have made with different types of icing or offer alternatives.
Bring ideas or photos of cakes you like with you. Then let the professional walk you through the process. They can explain what they can or cannot do. Pictures can be deceiving, some of the cakes you fall in love with online may not be realistic when made with actual cake!
PRICING
It is many couples first reaction to assume that they can get it cheaper somewhere else. Experienced bakers have heard that one many times. When looking at pricing remember you are getting more than just cake. To be done well, it is a work of art. Those with many years of experience may cost you a touch more, but in the long run they are there for you in case of an emergency. They are preparing in an approved facility. For these professionals, it is not a hobby – it is their livelihood and their reputation depends on making you happy. They know what can and can't be done before it is too late and they will be able to offer you many more possibilities for look, flavor, color and delivery.
Be prepared to leave a deposit. This will save your date. Most cake bakers will require you to make final payment before your wedding day and this will help you both! On the day of your wedding, the last thing you want to do is stop the fun to write a check and bakers usually have many deliveries in a single day. They will need to use their time ensuring safe and timely delivery of all of their precious goods!
FLAVORS
Most bakers are happy to set-up a consultation with you offering tastings of their flavors. Some may have a small charge, but it is usually deductible if you order your cake from them. If you are having trouble narrowing to one flavor…choose a layer cake with different flavors for each layer! Listen to your baker – they are your best resource for suggestions and expertise about what flavors may pair well together.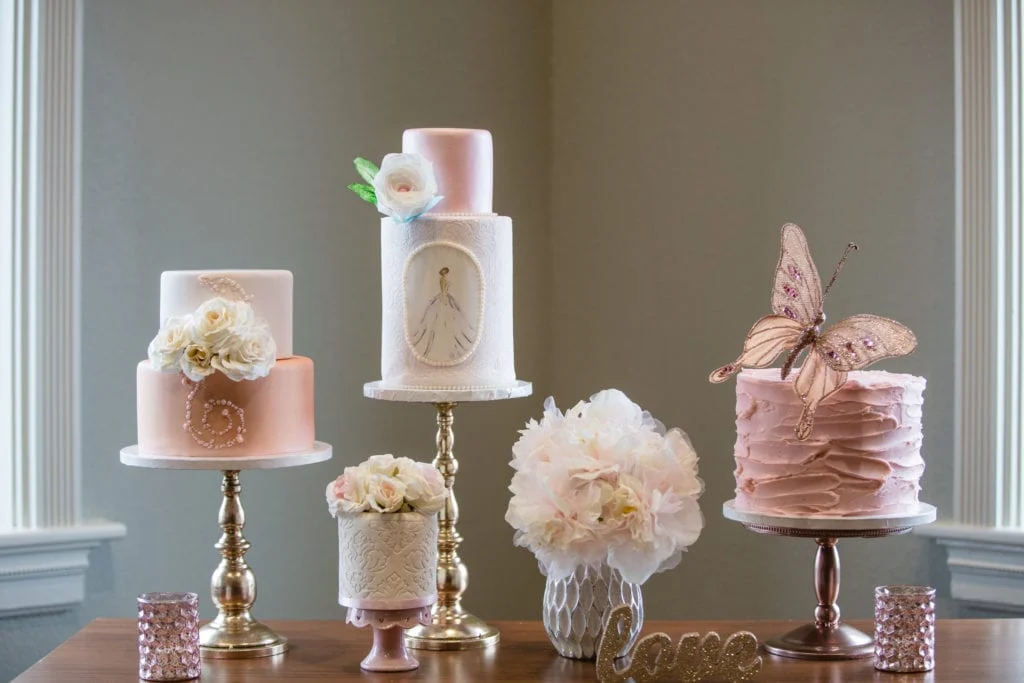 CAKE TOPPERS & FLOWERS
Consult with your baker about adding flowers or a topper. Then your baker can help ensure the structure of the cake is well suited for the size and weight of your additions. Talk to both your florist and cake designer about the types of flowers that will compliment and not overtake your cake. If possible, let the cake decorators place flowers or toppers on the cake. This way if any damage occurs, they are there to fix it right away. Many bakers can even make a custom topper for you.
GROOM'S CAKES
More and more groom's cakes are taking on a personality all their own. Why not? It's the groom's day too! It is fun to have something that represents their passion or hobbies. Bonus: the groom's cake can be added to the wedding cake when you consider the number of servings you need for your guests. Customized cakes can cost a tad more because they have to be sculpted. For these cakes, professionals usually charge by the complexity of the cake rather than by the slice. We say it's worth it!
PICTURES OF YOUR CAKE
A beautiful cake can only stay beautiful when kept in the correct conditions. Make sure it is kept in air-conditioning for starters! Talk with your wedding planner about where you envision your cake to be placed. Think about how it will look in pictures when you decide. Your won't want to see bathroom signs or trash cans in your images. It is a good idea to have a well decorated cake table to show off your chosen work of art.
CUTTING THE CAKE
Did you know the catering servers are not normally responsible for cutting the cake? Some caterers can for a small fee, but be sure to find this out before your reception. Alternatively, you can designate someone you trust to do the job. It's important that whoever you choose knows how to cut the cake. It is not as easy as it sounds. For example, they need the right knife, hot water to clean between cuts and to know the appropriate size to avoid running out of cake. Ask your baker to leave a cutting guide to ensure you have beautiful cake from beginning to end.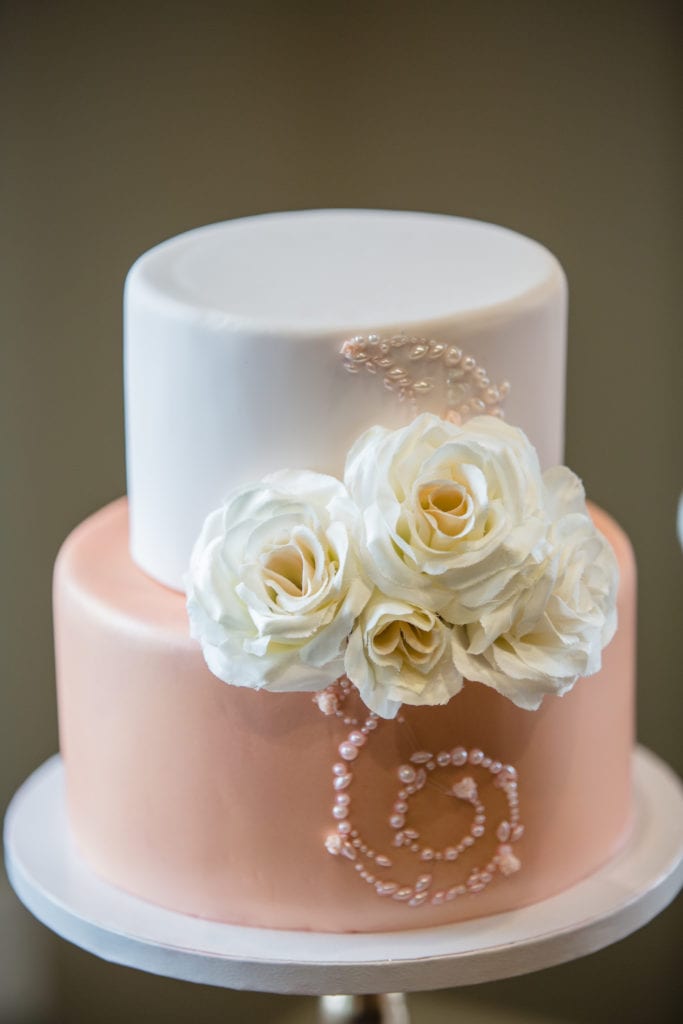 FINAL THOUGHTS
Don't let mishaps ruin the mood. Remember that even when things go wrong (and they probably will), chalk it up to the funny stories you get to tell your grandchildren about!
Finally, when choosing the professional that is right for you; look at their work, taste their cakes and fillings, plus see if they listen and give you advice. If anything changes with your design or colors, contact your baker and let them know as soon as possible (no more than 3 weeks prior the wedding). If they need to order anything special for your cake, you will want them to have time to do so! Above all else, enjoy your day.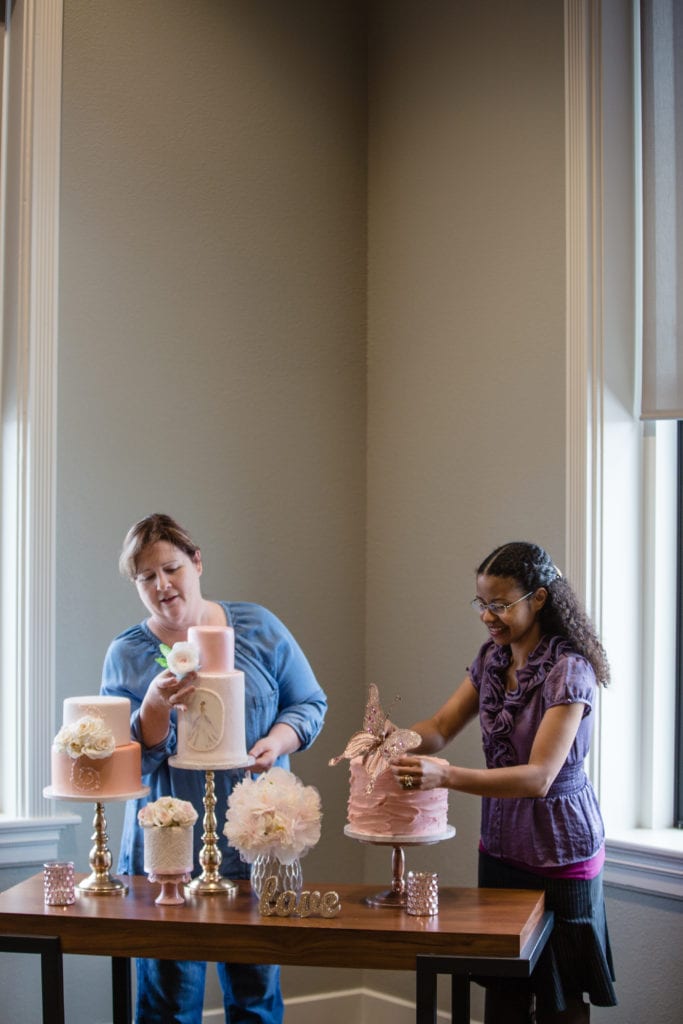 Meet the Designers:
Small Cakes in Joplin is home to these two artists. Deanna & Sarah.
WRITTEN BY: Sarah
(417) 553-4585
smallcakesjoplin.com
420 N Rangeline Rd #13, Joplin, MO 64801