There are so many questions to ask when it comes to your wedding cake, and most of it is related to design! I could write a whole novel about the different aspects to cake and the best way to do your research and create the perfect cake for you and your partner. One of the design elements I'm asked about all the time is flowers, so I figured this would be a good place to start!
Can I user flowers on my cake? Yes, absolutely! You can use real flowers or silk flowers. I always recommend using leftover flowers from your floral arrangements if you have any available so that your cake matches your florals.
What are the pros and cons to using real flowers? Real flowers are gorgeous, and they provide the aesthetic of using true real flowers. There are some risks to take into account when using real flowers. Some flowers should not be used on cakes because they can be toxic. No need to panic though! Your cake decorator or florist should be able to tell you if the flowers you wish to use for your cake may not be a good match and can offer a better alternative.
What are my options for silk flowers? There are a few different options for silk flowers. They may not look quite like a real flower, but they still look great on a cake! A popular option is to use cloth or silk flowers from a local craft store or the wood flowers that are available online. These are easy to prepare and add to a cake and can be a budget friendly option for flowers on cake. You could also have your decorator create sugar paste flowers. These are a wonderful option to have very close to real looking flowers, and they last forever but they are relatively fragile. You very well could end up breaking on when you cut the cake (but don't worry too much about that 😊). One other option (and definitely the tastiest option) is to have flowers made out of modeling chocolate! They don't look very real, but they look cool, and taste amazing!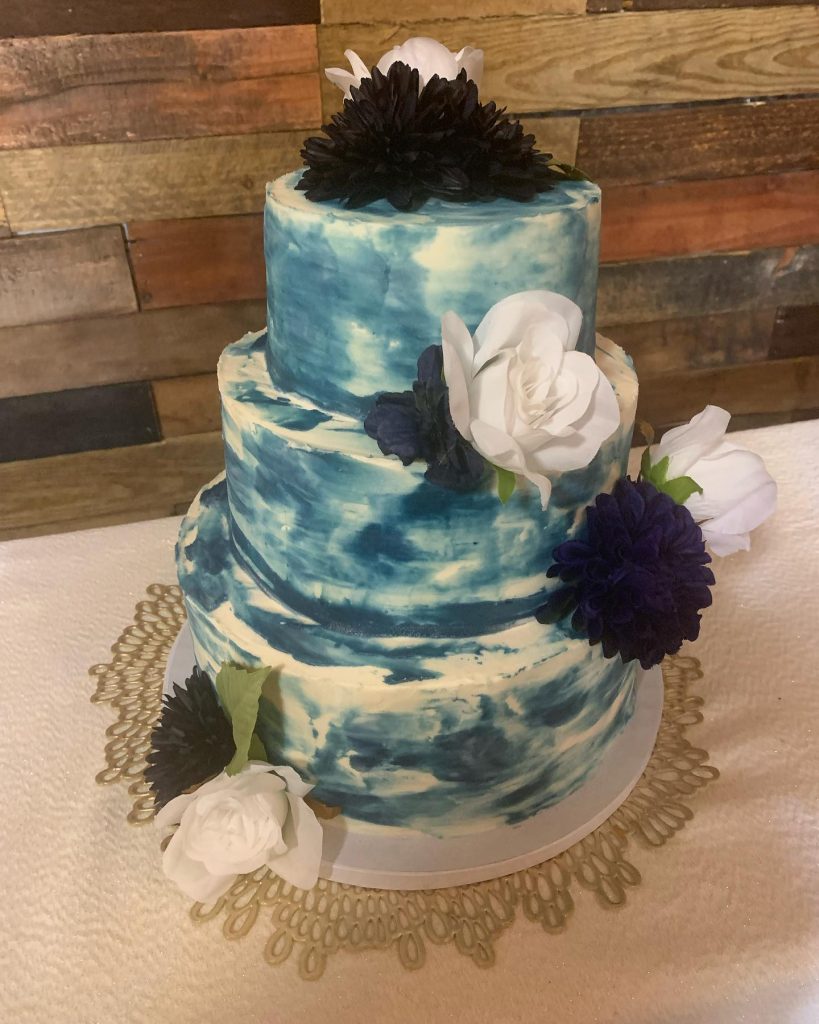 Overall, the decision to use flowers and the type of flowers you use is up to you and your partner. It really depends on what your budget is and the overall aesthetic you are going for with your cake. Congratulations on your engagement, and I hope this helps give you some insight into your cake style!
We'd love to help you bring your wedding cake dreams to life!
FB: @thefrostedfoxbakery
IG: @frostedfoxsgf
Email: [email protected]
Website: https://www.frostedfoxbakery.com