Congratulations, you are getting married. Let the planning begin. So many times, the list of things to do gets overwhelming: the date, the venue, the dress, the flowers, the wedding party, the invitations, the catering, the decor and oh yes, the cake and desserts. Smallcakes Joplin is ready to make your wedding cake dreams come true.
Some things we will discuss:
What do we want our cake to look like?
What do we want our cake to taste like?
Do we want other desserts besides cake?
Do we want a groom's cake?
How is the cake table set up?
Do we need a cake stand?
What do we put on the top of our cake?
What is the background behind our cake?
What do we want our cake to look like? What style do you want your cake to have? Do you want it to be a centerpiece or focal point? Would you like all your guests to be in awe of your cake? Do you just want to use it to cut for a picture and then serve as dessert? Do we want a custom cake designed from my wedding board or do we want a Google or Pinterest cake? Do we want multiple cakes with different designs? When do we need to have the final design decided? When do we need the final count of guests? Ask if you can schedule a consultation and how much custom design work will cost? If we have flowers on my cake will you work with my florist? If you like several different cakes you've seen or parts of several different cakes that you have viewed, you can let your bakery consultant help design your cake. Talk with your bakery consultant about color options as you may want navy blue on your cake but is navy blue buttercream the best option? Color on your wedding cake is always a consideration. Make sure that your bakery will communicate with your florist regarding your cake and coordinate with them about who will put the flowers on the cake. If you aren't having a florist but do want flowers on your cake, ask your bakery consultant if they have a florist that they can order your flowers from for the cake. Every bride and groom have a different idea of what they want so just go for it.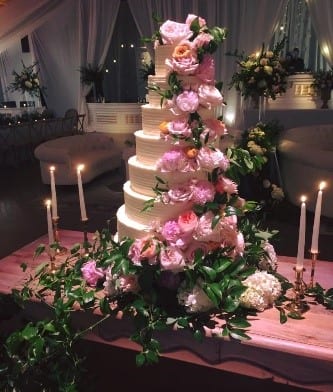 What do we want our cake to taste like? What flavors of cakes are available? Can I have multiple flavors of cake? What choices do I have for icings? When will you bake my cake? Can I schedule a cake tasting? Will my cake be fresh, frozen or refrigerated? Fondant, no fondant or a combination of both? Fill or no fill? This is again where your wedding cake bakery consultant comes in. They can help guide you on flavor and icing combinations as well as fills that might work for the cake flavors you choose if you want a fill. Smallcakes works with over 35 different cake flavors for wedding cakes including Almond (traditional), Carrot, Vanilla Bean, Chocolate and Red Velvet. Different flavors such as Champagne, Zucchini Lime Rum, Cheesecake, Brown Sugar Pecan and Millionaire. All cakes are baked fresh for the big event. We do not freeze or refrigerate your cake.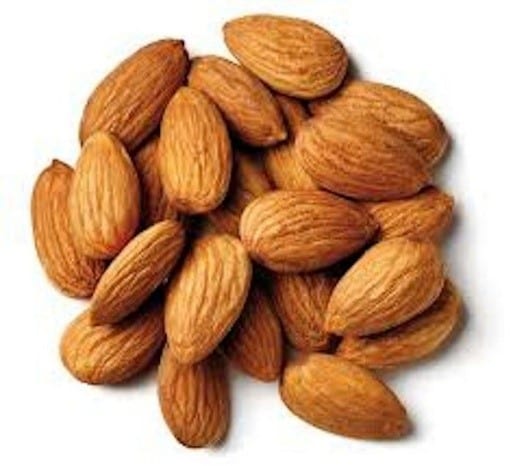 What other desserts, cookies, pies, cupcakes, candy or cheesecakes do we want? Candy bars have become common place where guests pick their choice of M & M's, Kisses, jelly beans etc. Having options such as cupcakes, cookies, pies and cheesecakes available are also a big part of today's weddings. Have a cheesecake bar. Have individual cheesecakes for your guests with "fix your own" toppings available. Don't want to have to slice and serve pies, ask your bakery about doing individual tarts. Want to go retro, bring back the cream cheese mints. Want to go beyond your normal cookies, what about macarons or meringues? It is all about your big day.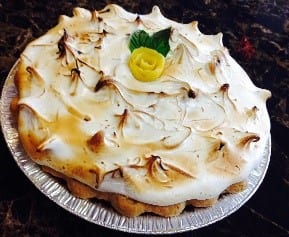 Do we want a groom's cake? Gone are the days when the groom's cake was an excuse to have a chocolate cake. The modern groom's cake is a reflection of the groom and they have become the representation of the groom's imagination. This will give your groom a chance to have a special part in the cake process. The groom can pick the design, the flavor, the icing, he can be a part of it all. It is his very own cake.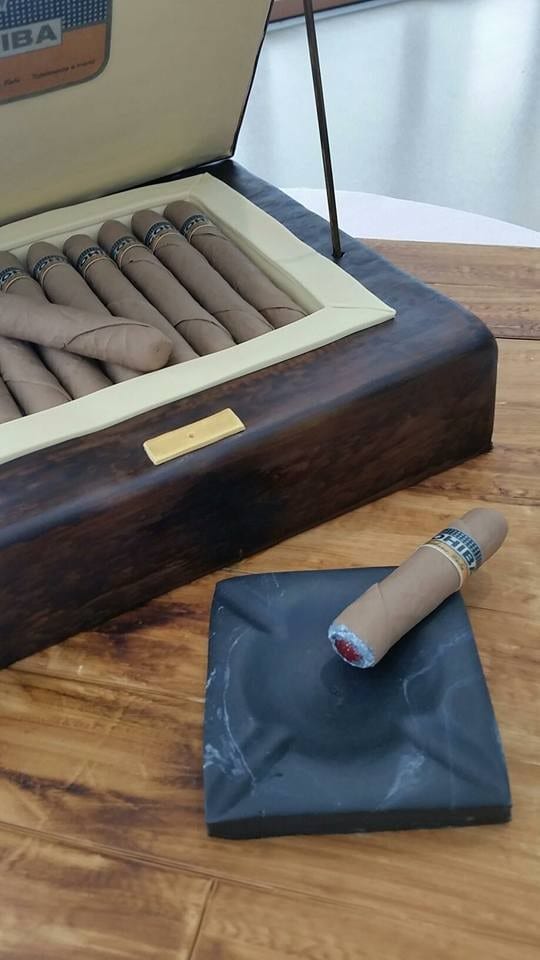 Okay, the design and flavor of the cakes and any other desserts have been decided. Now what?
What do you want the cake table to look like? What should be on the cake table? Is there too much on the table or is there not enough? Should the legs of the table show? What is the best shape of table to showcase my cake? Do I really even want a table or do I want a buffet, antique sewing machine, an armoire? Do I want my cake hung from the ceiling or on a table that can be rolled out to the middle of the dance floor? Where do I want the groom's cake? Do I want my cake on a table with the other desserts? The answer to these questions can make or break the look of your cake. If you want your cake to stand out, then minimalize the things on your table and use only the things that call attention to your cake. Simple lighting and shine can make a statement and let your cake stand out. Small clear glass votives can add that just right ambience to your cake. A splattering of petals can create a soft colorful look for your cake to float on. Be sure and let your bakery know if you are going to have a 360-degree cake so they can adjust the design accordingly.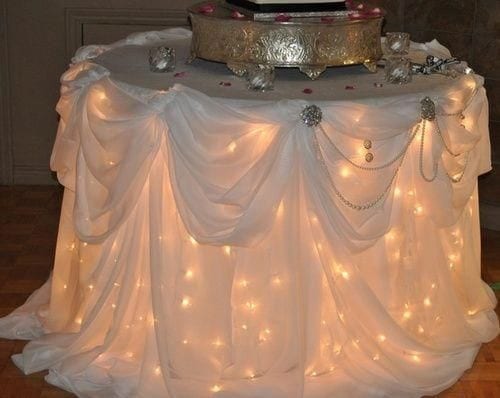 Do we need a cake stand? You have that just right cake table and now you wonder whether to sit the cake straight on the table or have a cake stand. Cakes in the majority of weddings benefit from having that extra lift from a cake stand. Now you have to decide what stand will accent your cake. There are so many types of wedding cake stands. There are pedestals, flat, custom, wood, rhinestone, crystal and colors galore. Which one will work best for you? What size does the cake stand need to be? Talk to your bakery consultant and have them help you. Always ask how much your cake will weigh if you are purchasing a stand and make sure the stand is weight rated to hold that amount of weight. You don't want your cake to end up in the floor because the stand broke or the bakery refuses to put the cake on the stand when they deliver it because they know the cake stand can't hold it. While your bakery will have some stands you may want to rent, weddings today are so personalized that they usually purchase that perfect stand or have it custom made. Ask your bakery and see if they make custom stands as well as what style they have to rent.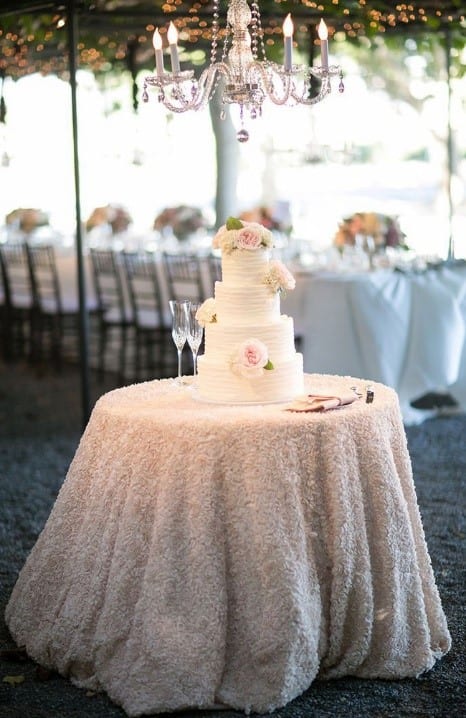 What do we put on the top of our cake? Toppers are again very personal to the bride and groom. Do you want a cake topper, a custom topper, vintage from grandma, a floral top, or fruit top? Some care very deeply what the cake topper looks like while others just want flowers and a letter. What you want to be careful of is purchasing a topper that looks like it has no place on your cake. If you are having a very elegant full fondant 4 tier cake, you may not want to put a plastic bride dragging the groom topper on it. On the other hand, if it fits your personality to have that unexpected element then go for it. Have you ever seen a R2D2 and C3PO topper? We have and it fit the bride and groom. The question is: to top or not to top?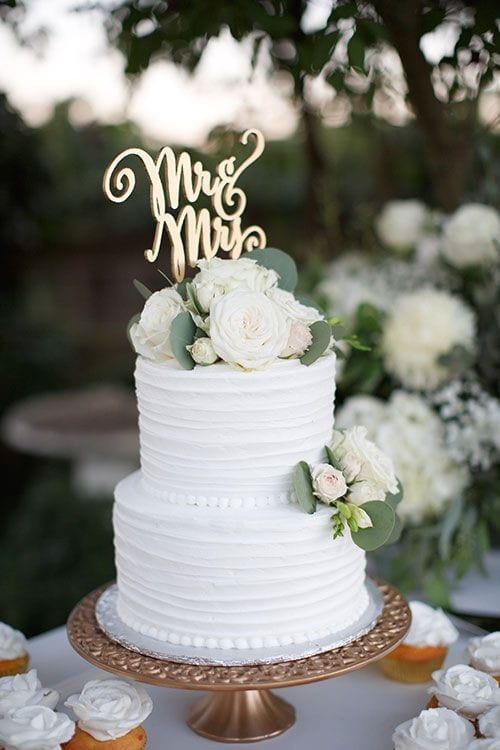 Did you check the background behind your cake? If you are not decorating behind your cake, you need to look and take a quick snapshot of where your cake will sit and what is in the background. You don't want to have pictures of the cake with the bathroom door in the background. You don't want to have your cake in front of a window that will be white hot during the cake cutting to where no one can see. Is there so much going on behind your cake that you can't tell what you are supposed to be focusing on? Don't be afraid to make sure the background behind your cake accents your cake and doesn't detract from your cake. Is half of your cake have a blank wall behind it while the other half has an unfiltered window? If you are totally unsure of how your cake is going to look where you have picked out for your table to go, ask your bakery consultant how much it would cost to have them meet you at the venue with a fake (Styrofoam) cake so you can get an idea. From windows to storage rooms to nothing in particular, the background can affect the look of your cake.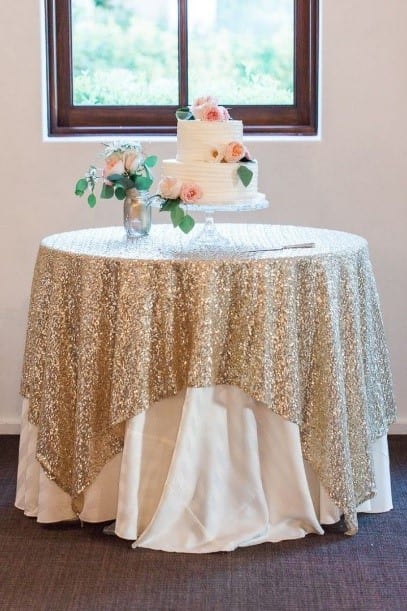 Photos to show background only. Not intended for use as table or cake design examples.
Some additional things to ask your bakery.
How and when is payment due? Do you require a deposit? Does the deposit go towards the order? Do you deliver? Will the cake be delivered together or assembled on site? How much is delivery? Are you licensed by the Health Department?
Written By Deanna Johnson
Owner Smallcakes Joplin
420 N Range Line Rd Ste 13
Joplin, MO 64801
417-553-4585
About the author and the Smallcakes Team
Smallcakes Joplin is a local Joplin bakery that prides itself in being able to make wedding cake dreams come true. From our ability to bake, decorate and design to our willingness to help and to guide we make planning your cake enjoyable and relaxing. We travel the 4 states to deliver our extremely moist and delicious wedding cakes. With an unmatched variety of cake flavors, Smallcakes gives you a unique opportunity for that just right cake. At Smallcakes we work as a team. Our team is led by Deanna Johnson owner/consultant/designer. With many years of experience in baking, decorating, floral design, cake design, and flavor development, she will be your personal guide through the decision-making process. A cake artist is what you would call Sara Lewis, our fondant decorator. Sara not only decorates and sculptures in fondant but she can also design cakes, develop flavors and bake. Sara comes to the team with years of experience both here and in Brazil. You can see Sara's handiwork in the above sections for cake pictures and groom's cake pictures. Sandra Flores is our buttercream and royal icing decorator. Sandra works across multiple icing mediums and works with the newest techniques and brings 20 years of experience with her. Sandra is the magic that comes to the buttercream cakes. Jennifer Sullivan is our baker and store manager. Jen can bake anything you put before her including cakes, cheesecakes, macarons, meringues, pies, cookies and more. You have now met the wedding team for Smallcakes Joplin and we look forward to helping you with your wedding cake needs.