Let's be honest, one of the BEST parts of planning a wedding is tastings! We know you're excited and can't wait to come in and eat amazing cake! Here are some items you should know prior to your cake tasting that will help streamline the process and make it an exceptional experience!
Know your wedding date. We know that sounds obvious, but knowing your date makes all the difference! Knowing your secured wedding date is key so that your top wedding vendors know if they're available for your special day.
Have your venue booked. Depending on the venue you have selected, it may incur additional service charges for travel fees, setup, etc. If you know your venue, we can have those costs outlined ahead of time!
Know your cake budget. This plays a significant role in everything you're doing for your wedding – the wedding cake is no different. If you're comfortable letting your baker know this in advance, it allows us to design a cake specifically for you that fits within your budget. If you are not comfortable in sharing budget information upfront, that's ok. If at the end of our consultation and design process, your cake is out of your budget, feel free to let your baker know that and ask what, if anything, you can do to get it down. Your baker may suggest a smaller cake, cupcakes or taking off a few decoration elements to get the cost down.
Know your guest count. It's important to know an approximate headcount so we know how many tiers to consider and the size of the tiers you'll need. It's ok to "guesstimate" upfront – we can always circle back and adjust final counts as needed!
Research styles or pictures. Yes, we know, you're likely done with school and do not care to research anything, BUT this is fun! This allows your baker to know what your style is and what type of cake you're going for! Do you love the look of multiple tiers? Modern vs. traditional? Buttercream vs. fondant? Lots of fun elements to consider!
Know what you don't want…but be open to suggestions. You know what you do want, but do you know what you don't want? I know this sounds counter intuitive, but it's extremely helpful to us so that we ensure delivery of the best cake possible for your wedding day!
Come prepared with questions. We understand that it is a lot of information upfront that we throw at you! If you come prepared with questions we can answer along the way, that is super helpful! We want to be sure you leave feeling 100% confident in your order.
Have fun. Go in with a great attitude and know YOU'RE EATING CAKE, what's better than that?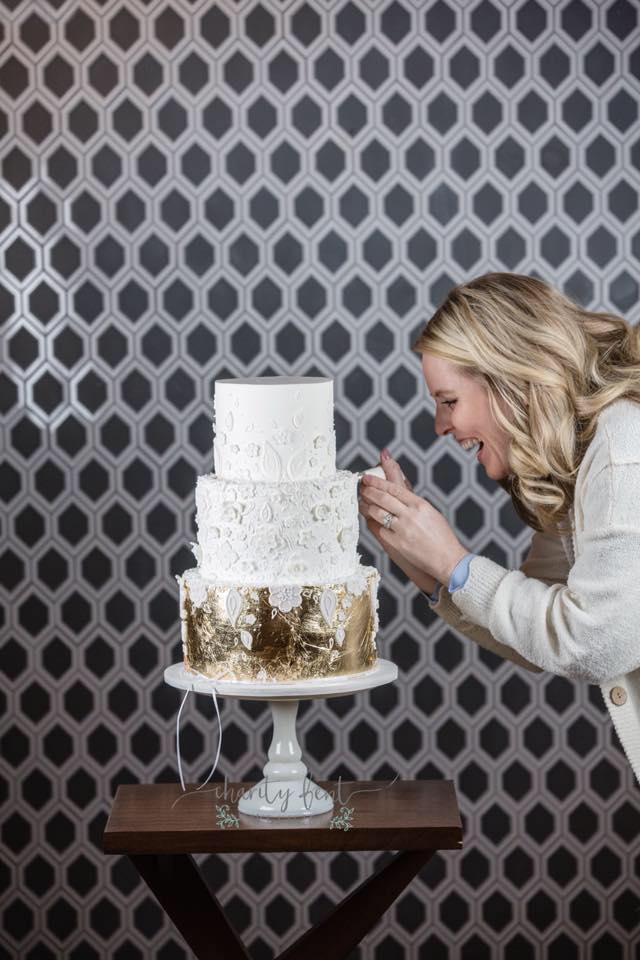 About the Author
Hi guys! My name is Charity Fent and I have been doing cakes for 11 years and started my business 6 years ago and Ive never looked back. I am in the process of opening my first walk-in location at 2648 S Glenstone as well as a new adventure with The Confetti Room and we're hoping to open the doors mid April 2021. I absolutely love the creative process of my business and cannot wait to create the cake of your dreams!
Charity Fent 417-838 1182
Cover Photo: Shelby Chante Photography
Author Photo: Adam and Dawn Photography